San Diego – An offensive explosion against San Diego Christian College highlighted a three-games-in-three-days exhibition trip to Southern California for the University of the Fraser Valley women's soccer team.
On Thursday, the Cascades' offence was razor-sharp in a 6-0 triumph over the SDCC Hawks. The journey was bookended by hard-fought losses to Cal State San Marcos (1-0 on Wednesday) and the University of California-San Diego (3-1 on Friday).
The UFV side is gearing up for the opening weekend of the Canada West regular season, which will see them host the UBC Thunderbirds (Friday, Sept. 7) and the Victoria Vikes (Saturday, Sept. 8). Both games kick off at 5:30 p.m. at MRC Sports Complex.
"It's been a fantastic trip," Cascades head coach Rob Giesbrecht reported. "The girls are having a great time and we've seen lots of growth in our team. The three games we played all presented different challenges.
"As we close our preseason and get ready for season, I'm thrilled with our group. We have competitive battles going on for spots in our starting 11. Our depth has improved so much and I am curious to see who will step up during these two weeks of training as we prepare to open our Canada West campaign."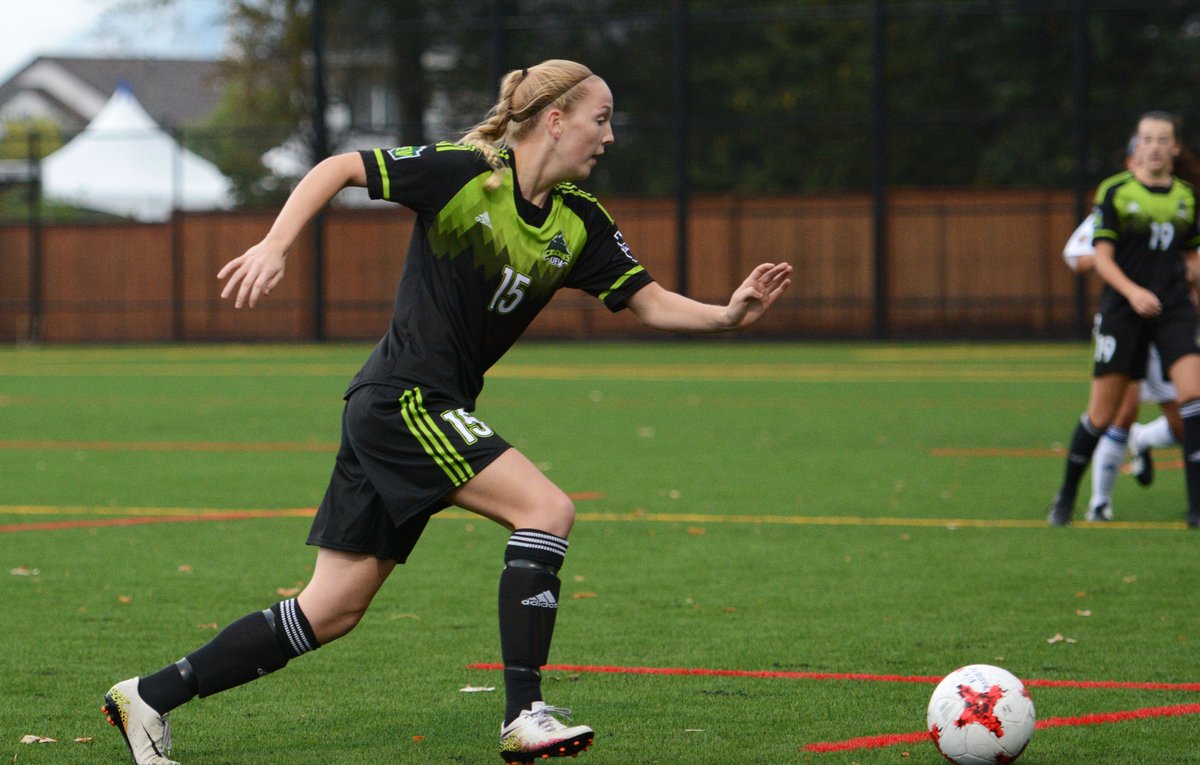 AUG. 22: CAL STATE SAN MARCOS 1, CASCADES 0
The Cascades' first game of the trip was a physical contest with limited chances for either team. The Cougars' high press caused UFV some difficulty, and in the 64th minute, the NCAA Div. II side capitalized on a turnover in the midfield, sending a player into the box alone for the finish. The Cascades' best chance came in the 77th minute when Vanita Bhullar hit the crossbar from 25 yards out, and Tripat Sandhu – a bright spot off the bench for UFV – had another good chance in the 83rd.
AUG. 23: CASCADES 6, SAN DIEGO CHRISTIAN 0
Sophomores Meghan Rose and Sarah Parker lit the fuse for the Cascades against the Hawks. Rose opened the scoring in the 24th minute on a breakaway, and added a second goal in the 37th. Parker, meanwhile, scored once in each half as UFV out-shot the NAIA program 18-5. Gurneet Dhaliwal and Simi Lehal also found the net for UFV, and keepers Joven Sandhu and Andrea Perkovic shared the clean sheet.
AUG. 24: UC SAN DIEGO 3, CASCADES 1
The Cascades wrapped up the jaunt by facing their toughest opponent of the trip. The NCAA Div. II powerhouse Tritons are two-time defending conference champs, and are ranked No. 5 in the nation to open the season. The hosts surged ahead on goals in the 13th, 15th and 50th minutes before Lehal got UFV on the board in the 71st, finishing from close range after a brilliant attacking run by rookie Jashan Sandhar. Sandhar generated a subsequent chance, using per pace to split the Tritons' central defenders, but UCSD's keeper made a great save on her breakaway. As they did throughout the trip, Perkovic and Joven Sandhu split UFV's goalkeeping duties, and Sandhu had her best outing of the preseason with several stunning stops. Tripat Sandhu was the Cascades' player of the game, and rookie Kate Fisher had a strong performance off the bench