Chilliwack -UPDATE AUGUST 21- Chilliwack Fire Tweeted a picture of their firefighting efforts near Vanderhoof, fighting the Tezzeron Lake wildfire which is nearing 7,000 hectares in size, burning more than 100 kilometres north of Vanderhoof.
Our firefighters in Vanderhoof are working hard to assist with wildfire relief efforts. While our region remains well-staffed in case of emergency, we encourage everyone to do their part to prevent fires, incl. properly disposing of cigarettes. More info: https://t.co/BA3EOt7TAN pic.twitter.com/0iMNK1b3Ze

— City of Chilliwack (@City_Chilliwack) August 21, 2018
ORIGINAL STORY AUGUST 16 – The City of Chilliwack posted to social media on Thursday, that it will be supporting Vanderhoof with their wildfire relief efforts. The Chilliwack Fire Department is currently sending a fire truck and two firefighters to assist with wildfire relief efforts.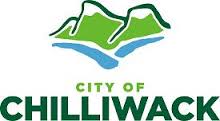 The Fraser Valley Regional District posted that firefighters from Popkum, Boston Bar and Chilliwack River Valley will also take part. Jennifer Kinneman with the FVRD told FVN: We have had at least 25 members offer to help in just three of our fire halls. Some members have just made themselves available for other calls as the members on the strike teams have to be ready to go and can't be tied up on other calls, so it's a complete team effort. Other halls are also prepared to jump in if needed. We can't forget the families who step up so their loved ones can go out and do this. We are humbled and grateful for all of our volunteer fire departments and their families, now and throughout the year.
Volunteer firefighters in Popkum, Boston Bar & Chilliwack River Valley have formed strike teams to combat wildfires and free up BC Wildfire resources. We have a long list of members who stepped up, showing again the calibre of people who volunteer on our local fire departments. pic.twitter.com/afNSaULyCX

— Fraser Valley RD (@FVRD1) August 16, 2018
The Chilliwack Fire Department is sending support to Vanderhoof to assist Emergency Management BC with wildfire relief efforts. Our region remains well staffed in case of emergency and our thoughts are with those affected by the fires. #bcwildfires pic.twitter.com/pEE1G1mkaf

— City of Chilliwack (@City_Chilliwack) August 16, 2018