Surrey – As the nominations are coming in fast and furious, Diana Ng of the"Proudly Surrey" organization, is the latest candidate to throw her hat into the ring. She is running for Surrey School trustee in the October 20 Municipal Elections.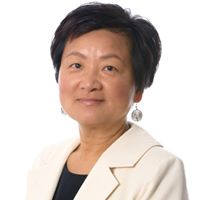 For the past 35 years, Ng has been a Panorama Ridge resident and is a business instructor at Simon Fraser University, an author, and taught nursing at the University of Victoria, Trinity Western University and Capilano College.
Her platform is for social change, social activism, and social justice and has been critical of current trustees who rarely take a stand on any issue. "Trustees should take their position seriously and advocate for the educators, parents and students they represent"
Ms. Ng is probably best known as the "Labyrinth Lady", successfully leading her project to build Metro Vancouver's first public labyrinth, in association with the City of Surrey.  She is an award nominated speaker and published author, who operates a peace store.
Her website can be found here.
Video Courtesy BCIT Magazine