Chilliwack -Another Chilliwack City Councilor has thrown his hat in the ring, incumbent Chris Kloot. With his first term under his belt, the local farmer and real estate agent will join the parade to city hall with the election vote on October 20.
Kloot's interests remain with the ALR issues, as well as Housing, Crime, continue to attract industry and expanding/improving infrastructure.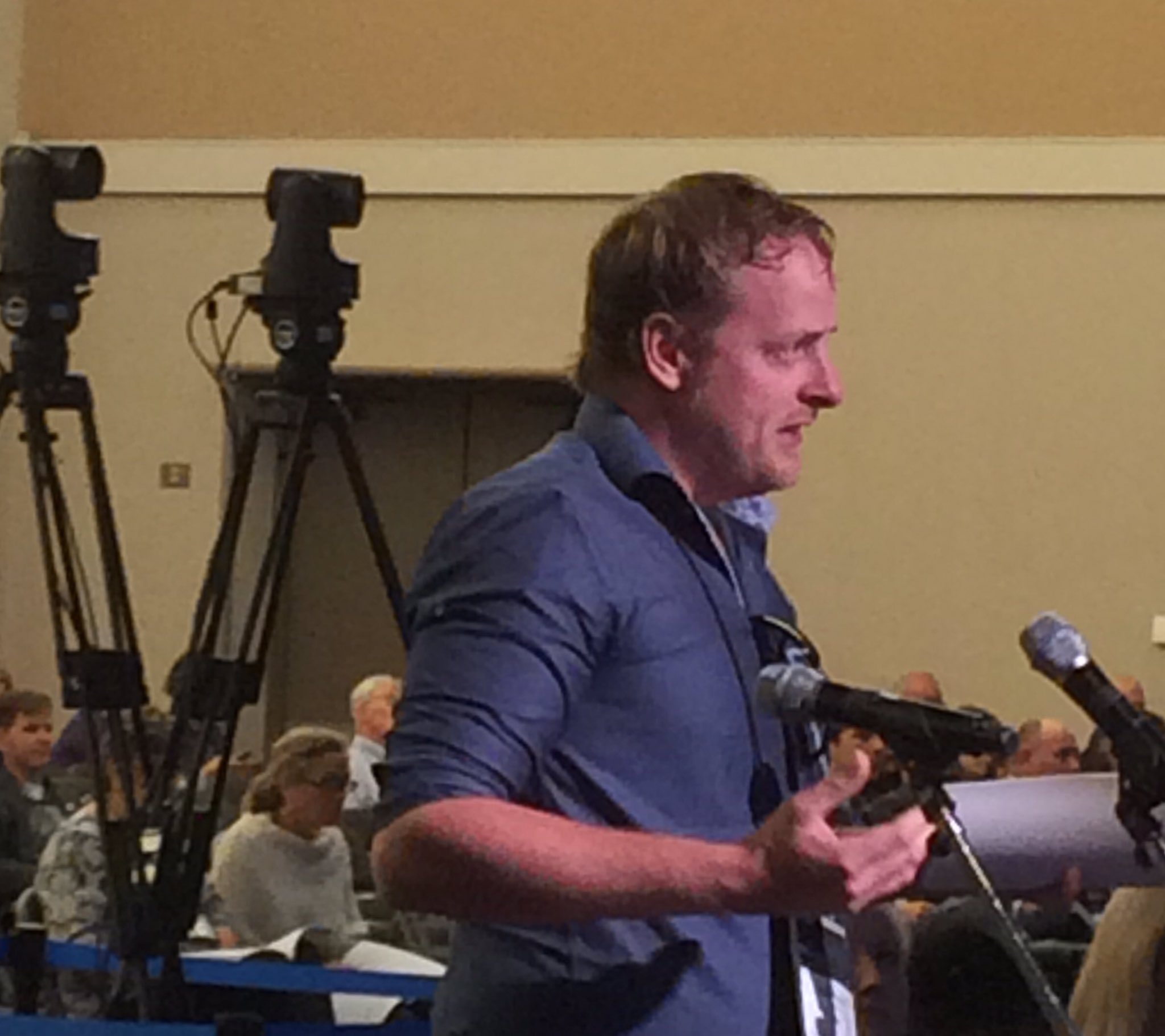 There are three vacant seats this fall with the retirement of Chuck Stam as well as the two councilors running for Mayor (Ken Popove and Sam Waddington).
From Kloot's media release:
It has been an incredible journey these last 3.5 years as I served my first term on City Council. I have been so grateful for the opportunity to represent this wonderful city we are all privileged to call home.  The important work of being an elected official often comes at a sacrifice to private and family life, and in consultation with the most important people in my life – my family, they graciously support my desire to continue representing my hometown, the City of Chilliwack with sound, stable and fiscally responsible leadership.  
You and I have seen this city grow dramatically in the last few years. While certainly I recognize that this has come with its own challenges and frustrations, there have been many successes along the way. While we don't always agree, I am grateful for the wisdom and passion the mayor and each council member bring to the table. We all strive towards making Chilliwack the best it has ever been. I would like to continue being an integral part of these important conversations.  
During my time on council some of the important things you have seen:  
Substantial focus on protection services within our city. The addition of 19 RCMP officers, 5 RCMP Information Officers, and 8 firefighters in this 4 year term is a vital piece in maintaining a safe and protected community. While investment in protection services is essential, it is only one piece of a complex puzzle and more needs to be done to address the ongoing challenges of crime within Chilliwack. 
Successful and Continued Advocacy for partnerships with senior levels of governments to provide urgent additional services, shelter spaces and affordable housing opportunities for the most vulnerable within our community. The numerous housing projects completed and currently under construction are huge steps in the right direction. 
Housing Opportunities – recognizing housing needs are evolving due in part to, aging populations, changing family situations and housing costs. The creation of uniqueness within the city to allow garden suites and coach houses without re-zoning (subject to meeting parking requirements, minimum lot size and design guidelines) is certainly a way to address housing affordability.  
A strong focus on Quality of Life for all citizens including, the expansion and/or replacement of civic facilities, enhanced connectivity for pedestrians and cyclists and fostering partnerships to increase our amazing parks and trails. Our highly utilized Neighborhood Grant program, which allows neighborhoods to partner with the City to host parties and events that help build strong community. I am proud that I played an integral part in establishing the Annual Rosedale Harvest Festival along with my neighbors. 
Protecting Agricultural Land and supporting farmers. In consultation with the farming community, we curbed speculation by those who viewed the ALR lands as a great option to build "Life Style Estates." The creation of a farm home plate ensures further protection of our precious Agricultural Land. My role in this was recognized by the Provincial Government and resulted in being appointed to the Minister of Agriculture's Advisory Committee for Revitalizing the Agricultural Land Reserve and the Agricultural Land Commission. 
Continued Attraction of Industry – diversifying the local economy to provide solid employment opportunities into the future while maintaining a low taxation rate and ensuring our city remains debt free and continues with the pay as you go philosophy.  
Focus on Maintaining and Expanding Infrastructure to allow for easier transportation options within Chilliwack. From road rehabilitation, to roundabouts, to bridge replacements, transit options, and better pedestrian and cycling connectivity we continue to build on components that are at the core of a livable city.