Fraser Valley- There has been plenty of hype, some stumping, a little controversy along the way, but Friday July 27 is THE day that the campaign really starts.
Municipal Election 2018 Nomination and Information Packages are now available until September 14th.
Municipal Elections in BC are October 20th.
Filing to run for a seat on a City Council, School Board or Park Board does not require a fee.
However, and this varies from town to town, there are deposits that must be made if you are posting campaign signs on public or private property.
All the paperwork is available to respective Municipal or City Halls.
Let the "official" campaign begin.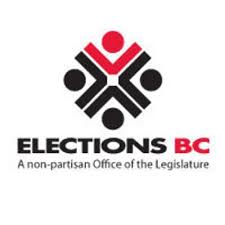 From the Elections BC website:
Elections BC's Role in Local Elections
Elections BC administers campaign financing and advertising rules for local elections and assent voting in B.C. under the Local Elections Campaign Financing Act.
Elections BC does not administer voting or nominations for local elections. Find more information about who administers local elections here.