Chilliwack -JULY 17 UPDATE – The proposed 20 bed treatment centre specifically targeting youth between the ages of 13 and 18, received third reading on Tuesday evening at Chilliwack City Council. The unanimous vote was in favour of both the zoning by-law and an amendment of the Official Community Plan. In short, a piece of underused and quality impaired land, not very suitable for industrial or agricultural use, will be the site of the new facility.
The neighbors, represented by IHOP franchise owner James Squire as well as the manager of the Travel Lodge, both on Yale Road West, were in agreement that the building should be built and they did not have major issues with the plan. Squire was concerned about access to the back of the IHOP restaurant, as it was discovered that his access is actually on the treatment facility property. He was not notified by the previous owner about zoning issues and Mayor Sharon Gaetz was satisfied that access will be made through negotiations with BC Housing, Fraser Health and PCRS – Pacific Community Resources Society.
Security issues with lighting, cameras and fencing will be addressed.
Steve Esau of PCRS told FVN after the public hearing that the next phase is now the development permits as well as the Good Neighbourhood Agreement with Travel Lodge and IHOP's Squire. The two were smiles and shaking hands after the presentations.
Councilor Jason Lum took to Facebook: Happy to report from Council tonight that we have approved a 20 bed Youth Treatment facility for Chilliwack. This will be a first of its kind facility in the region, helping some of our most vulnerable youth. Thankful for the leadership of Sharon, Ken, and Chris who all powered through the public hearing tonight until almost midnight and who all voted to send the project through to 3rd reading. In addition to the excellent work by BC Housing, Fraser Health, and PCRS, I was particularly impressed with the two directly adjacent businesses – Travel Lodge, and IHOP who sent representatives out to articulate their support for the project. These businesses deserve a big thanks from the community. Instead of sowing fear and misinformation which is all to common in rezonings of this nature, these businesses engaged with the proponent, offered constructive feedback, and sat through a long meeting to share their thoughts with Council. Also want to give a shout out to Don Lehn who spoke passionately on behalf of Alano. Well done. I know where I'll be eating breakfast tomorrow! #pancakes #ihop #travellodge
The rough timeline is now the permit process throughout the rest of 2018, construction in 2019 and the goal is to open the new development in early 2020.
JULY 10 UPDATE – July 17 (7PM City Hall Main Chamber) will be the public hearing (after the July 10 Public Open House) for a proposed 20 bed treatment centre specifically targeting youth between the ages of 13 and 18. BC Housing, Fraser Health, and Pacific Community Resources Society along with consultant, Cyrus Centre, hope to have this centre up and running as soon as possible.
While the location is not inside the downtown core or as known to many locals, the war zone, there were a couple of seniors outside of the IHOP , with protest signs. They do not want this facility, even though the location is not very controversial. The fact that youth with substance issues will be there, troubles them.
It will be a combination of information on addiction, individual growth plans and aftercare, recognizing indigenous healing, recognizing mental health issues and some 12 step program influence. It will not be faith based or any religious overtones. Outreach workers and a nurse practitioner will be on site.
Staffing is 24/7 and the entire building grounds will be flood lit.
City Councilor and Mayoral Candidate Ken Popover was on hand. He is a major supporter of the project.
Another Mayoral Candidate, Brigida Crosbie was also at the July 10 open house, meeting and greeting those who attended.
Steve Esau with Pacific Community Resources Society explains to FVN's Don Lehn, what the facility would be and what it will not do.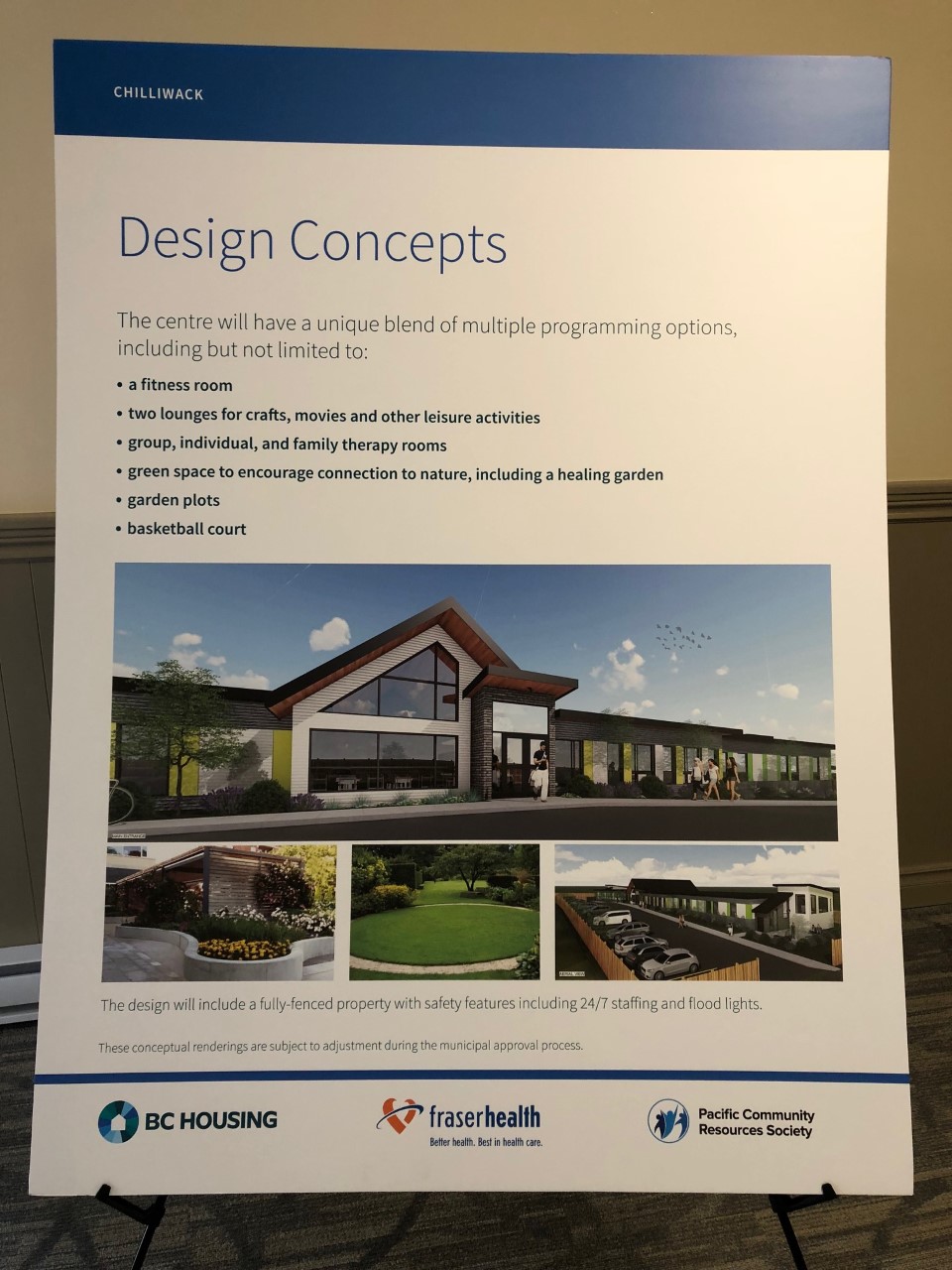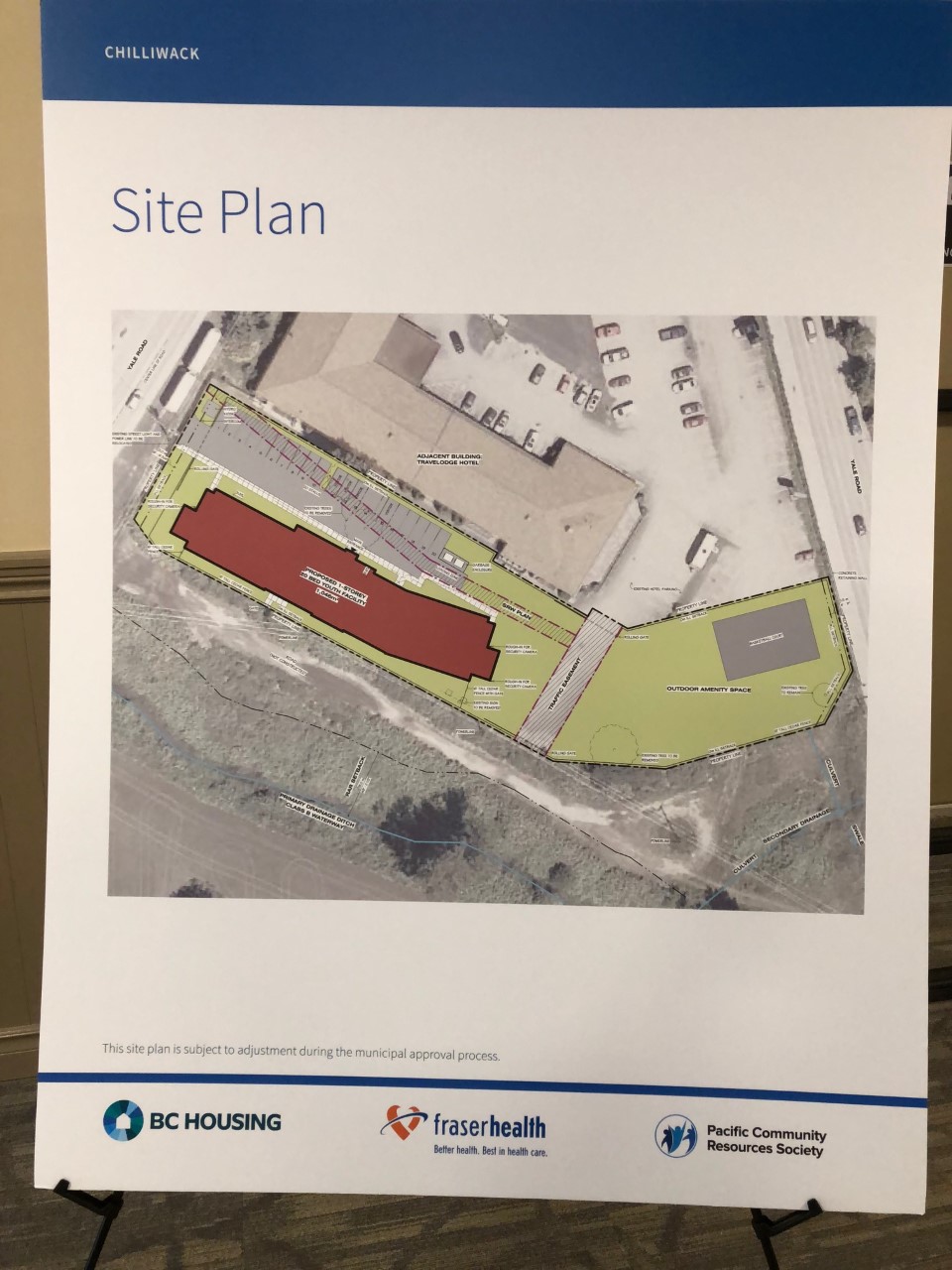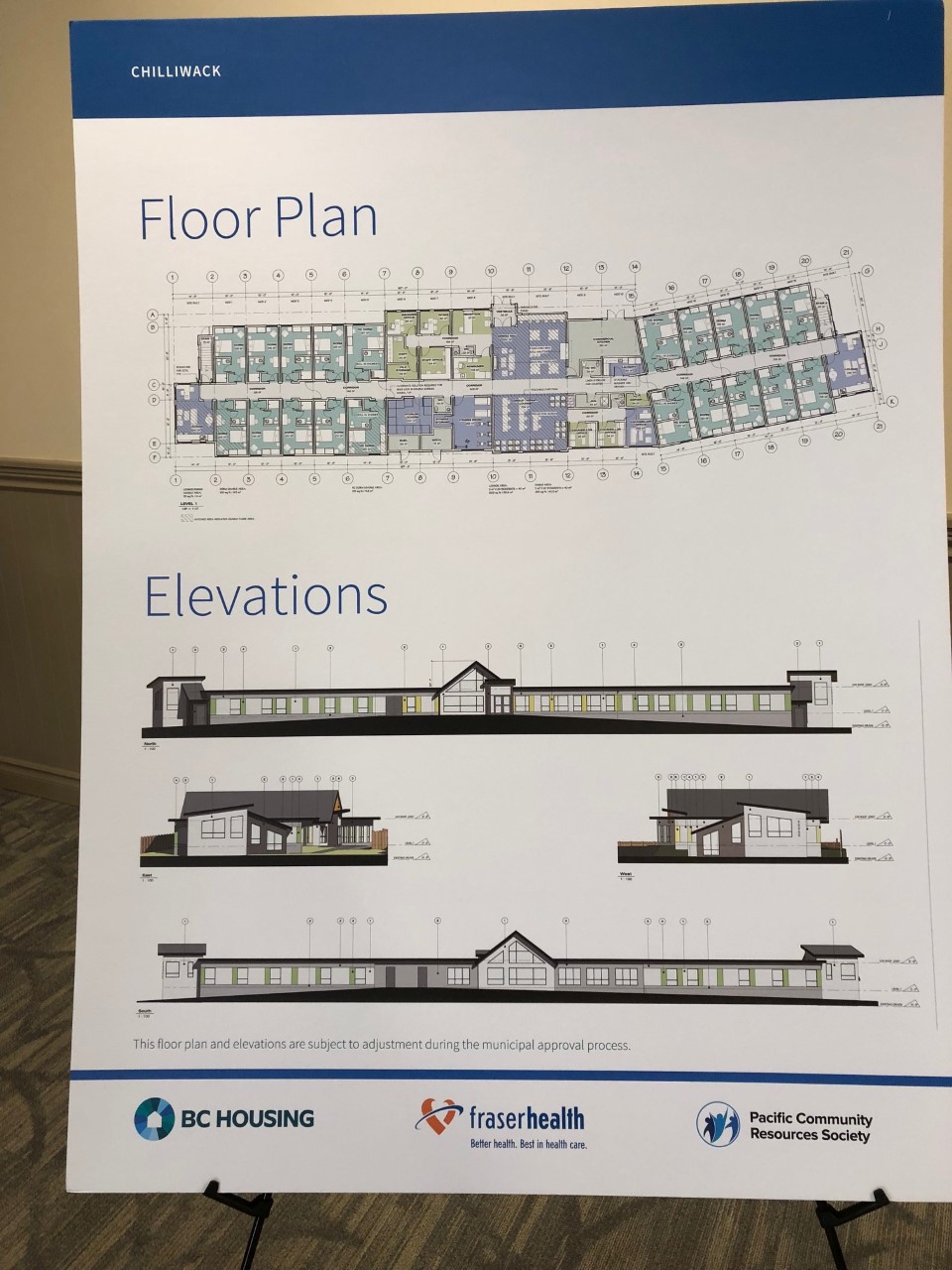 JULY 10 ORIGINAL STORY  – BC Housing, Fraser Health, and Pacific Community Resources Society are partnering to create a 20-bed recovery facility for Fraser Valley youth aged 13 to 18 years old.
BC Housing has submitted an application to the City of Chilliwack, to rezone the property at 45456 Yale Road in Chilliwack (near the Travel Lodge and IHOP). The proposed development is for a 20-bed recovery facility for youth aged 13 to 18 years old, funded through Fraser Health and operated by Pacific Community Resources Society.
A Community Open House will be held on Tuesday, July 10, from 5:30 to 7:30 pm, at the Tamihi Room (in the Travelodge/IHOP) at 45466 Yale Road, in Chilliwack.
Representatives from BC Housing, Fraser Health, and Pacific Community Resources Society will be on hand to present information and answer questions.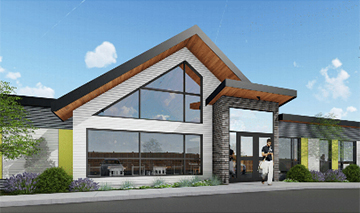 The development would provide licensed care for the treatment and recovery of teenagers with drug and alcohol addictions in the Fraser Heath region. The program will be created with input from youth with lived experience and their parents, and would include comprehensive assessment, treatment and recovery for up to six months for a maximum of 20 youth at one time. The team-based approach will include residential addictions workers, clinical counsellors, nurses and a recreation lead. They will work with youth to develop individualized growth plans to address their addiction and mental health, while developing the skills necessary to maintain wellness. Staff at the centre will also work with community-based teams to ensure youth are well supported prior to treatment, and upon their return to the community.
The property requires rezoning from Tourist Commercial to R9 Supportive Housing, and an Official Community Plan amendment from Thoroughfare Commercial to Comprehensive Development Area. Our goal is to open the new development in early 2020.