Fraser Valley – In this world of negative reaction to many legitimate media outlets (geez we so hate the term fake news– thank you POTUS) it is refreshing that someone "gets us".
A big THANK YOU to Janice Watkins, who is a strong supporter of Breast Cancer Awareness and also Tweets with #alcoholawareness.
This tweet said it all and makes up for the slagging, that all of us in real media get every day, 24/7.
We are always in your service and humbled by the kind words.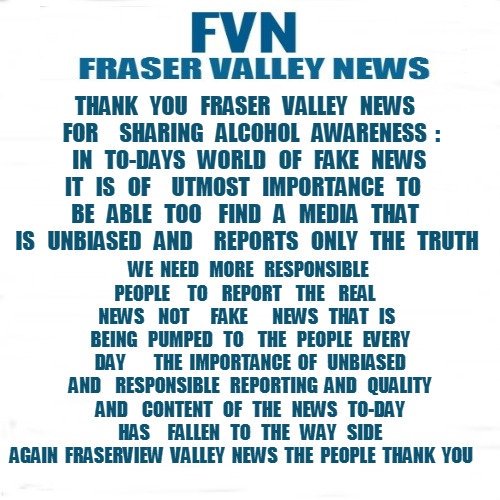 For the record, News Director Don Lehn is very active in the recovery community when he's not tied to his computer. Currently Lehn is the Vice-President of the Chilliwack Alano Club and has many years of sobriety and clean time.
Plus he spends far too much time doting over his cat, Peanut.