Chilliwack- The 2018 Chilliwack Party in the Park takes over old Downtown for the four Fridays in July. Loads of local talent, food, fun and games for the entire family.
And yes, the City and the FVRD will do a little spraying for mosquitoes before the event.
Talent is still being gathered, so all that information can be found here.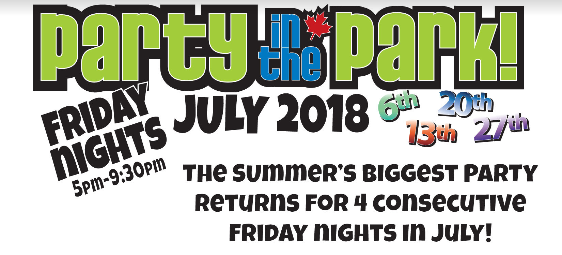 Trevor McDonald is back again as your host on the Chances Chilliwack Community Stage, bringing you great local entertainment from 5:00 until 9:30 each Friday!
If you are curious about performing at this year's Party, send an email.