Langley- The Evacuation Alert issued by the Township of Langley to property owners and businesses along the Fraser River has been lifted.
On May 15, approximately 260 properties in the unprotected flood plain areas of Northwest Langley, Glen Valley, Brae Island, and McMillan Island were told to be ready to leave on short notice, as warming temperatures and rapid melt of the snow pack in the upper Fraser caused the Fraser River to rise.
The Alert was rescinded at 4:30pm on Monday, May 28, as water levels are subsiding and the potential threat of flooding has passed.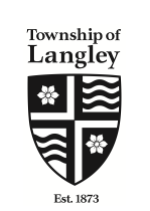 A high streamflow advisory remains in effect for the Fraser River, but the River Forecast Centre has advised that snow melt runoff is expected to reduce and flows anticipated to slowly decline in the coming days.
Although the water level measured at the Mission Gauge reached 6.0 metres over the past few weeks, it did not reach levels that could warrant an Evacuation Order in Langley Township – 6.3 metres in unprotected areas, and 7.5 metres in protected areas.
Water levels are expected to drop to the 5.4 metre range later this week.
"Thankfully, the extremely hot temperatures or excessive rainfall that could have made the situation worse did not materialize and we didn't experience the type of flooding seen in other parts of the province," said Township of Langley General Manager of Engineering and Community Development Ramin Seifi. "But it is always better to be safe than sorry, as the well-being of everyone who lives and works here is our top priority. We must be prepared for whatever happens."
"The Township of Langley would like to thank everyone involved with and impacted by this year's freshet, especially those put on Evacuation Alert," said Seifi. "We also want to thank members of the public for their understanding as rising waters caused closure of trails and Fort Langley's Marina Park boat launch and viewing deck."
The Evacuation Alert was part of a comprehensive Flood Response Plan that is followed by the Township of Langley each year during freshet season. As the Fraser River rises, monitoring and levels of action also escalate to ensure public safety and protection of public assets.
The Marina Park boat launch and viewing platform and the Fort-to-Fort and Trans Canada Trails remain closed and will continue to be assessed for re-opening when water levels decline to a safe level.
Township staff will continue regular dyke patrols and to liaise with relevant government ministries and agencies as the 2018 spring freshet continues.
In 2007, the water level at the Mission Gauge reached 6.03 metres, and 6.37 metres in 2012. Alerts were issued in the Township of Langley during those high water levels, but evacuations were not deemed necessary.