Chilliwack – The great Molson Coors #beertanks move started early Tuesday morning.
The first of some 100 beer tanks that rolled into town (via barge and highway) over the weekend, started to weave their way to the new Kerr Avenue Site.
The remains on schedule to open in 2019 and replace the Burrard Street plant in Vancouver.
Video Courtesy Molson Coors/The Devins Network.
Pictures Courtesy Cody Aaron McLachlan (CAM PHOTO).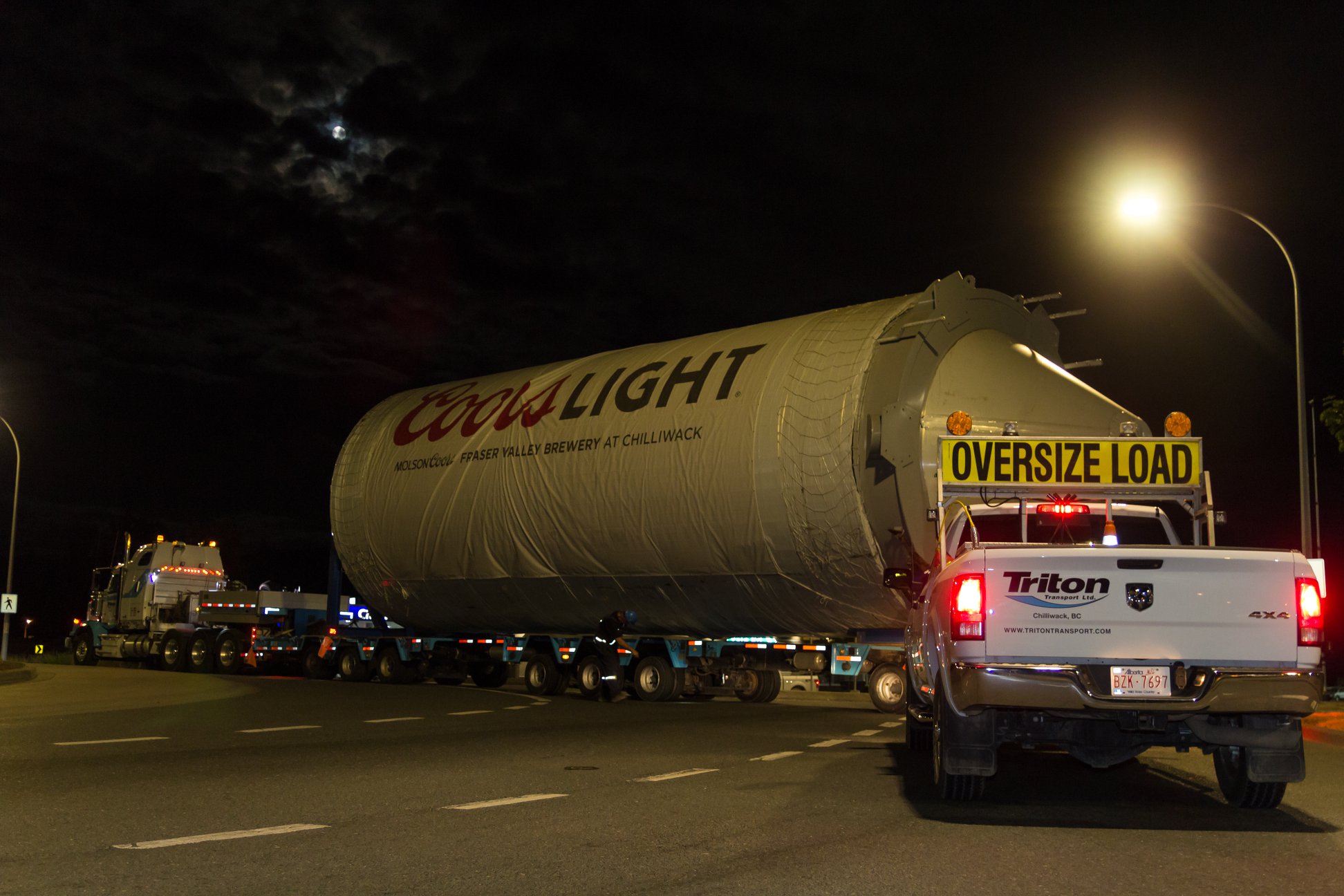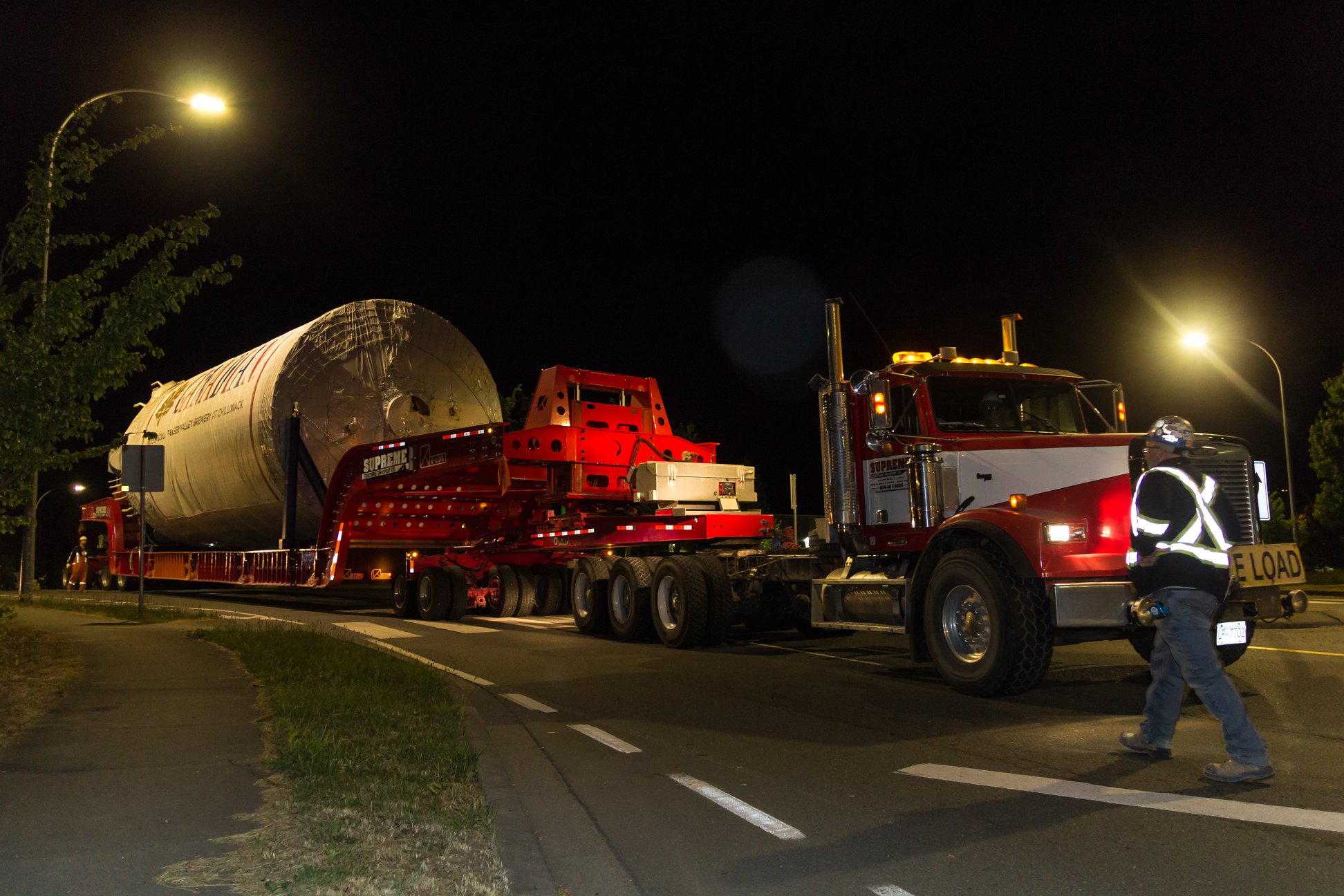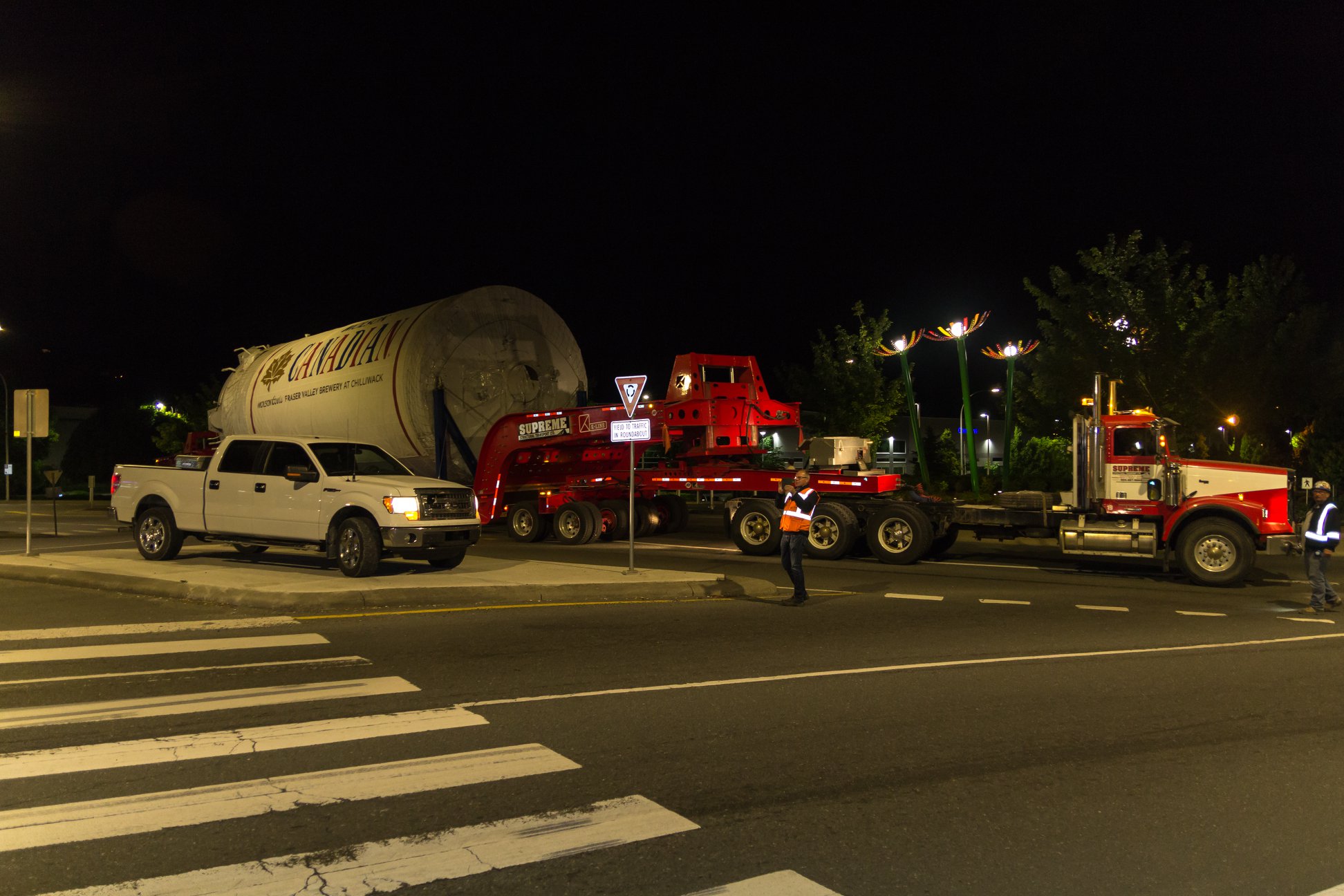 Photo Courtesy Matthew A Hawkins