Fraser Valley -MAY 16 UPDATE – To no one's surprise, Island 22 is going through a shut down due to flooding. Eagle Point Community Park in Electoral Area C has been closed due to high water. The Vedder River Campground is not affected by the rising waters of the Fraser River and is open for business.
The FVRD posted : As water continues to rise in the Fraser River, some areas of Island 22 Regional Park are experiencing wet conditions. The FVRD has closed the Island 22 Equestrian Park and the Island 22 Riverside Trail. These areas will be monitored and reopened when it is safe to do so.
MAY 11 ORIGINAL STORY – Shortly before 10 AM on Friday May 11, the FVRD, Fraser Valley Regional District, took to social media to post: Dewdney Regional Park is now CLOSED due to the freshet. Stay safe and obey all signs. The river levels are rising and further closures are possible.
That's on the north side of the Fraser, across from Chilliwack. To the south at Island 22, and after all the improvements done to the park, the river is rising.
Chilliwack local photographer and long time resident Dave Garriott talked with FVN's Don Lehn about this years freshet.
The river is already lapping up the boat launch at Island 22.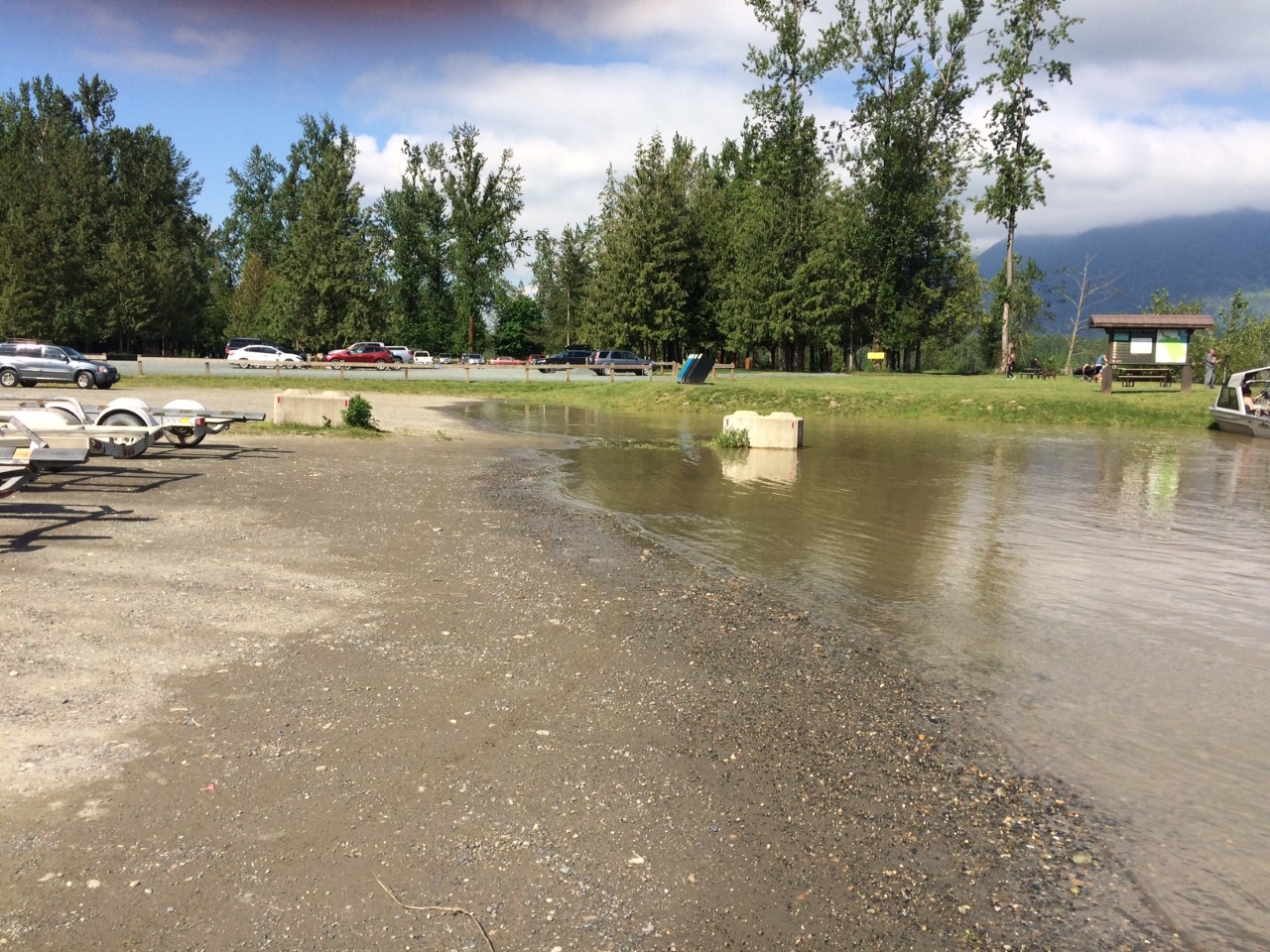 In the interior, the water levels are rising and flooding in Grand Forks, Cawston, Osoyoos, and Summerland (among others) is well underway. The Spring melt, the rains and now a summer like heat wave of 30C temperatures are creating a perfect storm. Locals, especially seniors are comparing the situation to the flood of 1948. A flood that swamped Chilliwack among others.
On May 10th, the River Forecast Centre issued a High Streamflow Advisory for the Fraser River including the mainstem from Prince George through Hope and the Fraser Valley.