Chilliwack – At Chilliwack City council this past Tuesday night,Council eased a long standing and somewhat controversial rule on secondary suites. In the past, such a suite would be limited to family member, but the housing crunch has come to the breaking point.
Council addressed this in their release: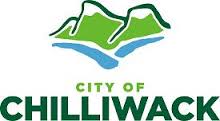 Low rental vacancy rates and rising house prices have increased the need for affordable housing across British Columbia. In order to preserve and increase the supply of available and affordable housing, the City of Chilliwack has changed its zoning regulations to permit the rental of secondary suites within the R1-A (One Family Residential) Zone.
Coach houses and garden suites will also be permitted in the R1-A Zone in accordance with approved development and building permits. In conjunction with the zoning amendment, the City has established a development permit process for regulating the form and character of coach houses and garden suites.  The development permit must demonstrate the new building meets the established design guidelines before a building permit can be issued.
Historically, secondary rental suites in Chilliwack were only permitted on a limited basis, through rezoning or in comprehensive development zones. Under a new Secondary Suites Policy, the City will not seek out existing secondary suites that may have been constructed outside the scope of City building and fire code regulations, prior to May 15, 2018. The City will no longer respond to general complaints about rental suites, but officials will continue to respond to emergencies and instances of potential hazard.
While secondary suites are permitted, residents are reminded that no secondary suite is legal unless it is built with a building permit and meets the BC Building and Fire Code and current flood protection requirements. Moving forward, houses located in a permitted zone that intend to include a secondary suite will need to obtain all necessary permits and approvals and comply with the BC Building and Fire Code, City bylaws and other applicable enactments. New secondary suites will not be permitted in floodplain areas, but coach houses could be considered as an alternative rental option.
"We are hopeful that these zoning amendments will ease some of the pressure on Chilliwack's housing supply," said Mayor Sharon Gaetz. "As our population continues to grow, we need to ensure there are affordable housing options across the housing continuum."
The need for affordable housing was identified in the City's 2016 Homelessness Action Plan. Before recommending zoning amendments and the Secondary Suites Policy, City staff undertook a comprehensive review of policies and practices in comparable communities and conducted extensive community consultation. Feedback from focus group meetings, an online survey and interactive booths at community events helped shape the new policy.
"We thank all the residents that participated in the community consultation process. The input provided was invaluable and helped shape the policy in a way that best reflects the needs and desires of our community," said Mayor Gaetz.
Moving forward, the City plans to look at additional amendments to the zoning bylaw as part of a comprehensive zoning bylaw review.