Ottawa – Starting next month (June 2018), Correctional Service Canada (CSC) will implement a Prison Needle Exchange Program at one men's and one women's institution as the initial stage of a phased approach to strengthen its ongoing efforts to prevent and manage infectious disease in federal penitentiaries and in the community. The best practices learned at these institutions will inform a full national roll-out.
The institutions are in Ontario and New Brunswick. There are a number of Federal institutions in the Fraser Valley. So far, none of them are in this is pilot program.
The philosophy is that this Prison Needle Exchange Program will give federal inmates access to clean needles in an effort to limit the transmission of infectious diseases, such as Hepatitis C and HIV/AIDS.
These types of harm reduction programs are recommended by the
United Nations Office on Drugs and Crime
.HIV and AIDS activists lauded the program, saying it's something they've asked for over 20 years.
CSC will use a model similar to the one currently used for Epipens and diabetic insulin in federal correctional institutions. These programs have proven to be safe and effective. Costs of the program will be absorbed within existing budgets.
In their media release, CSC stated: The safety and security of staff, the public and inmates are of utmost importance when making decisions about CSC programs and policy.
The union representing prison guards is not happy with this decision as they are concerned that the needles can become weapons, inside the walls of the institutions.
Critics claim the needles already make their way inside, and this initiative will save lives.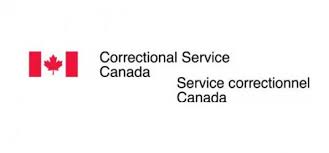 From 2007 to 2017, the prevalence of HIV in federal institutions declined from 2.02% to 1.2% while the prevalence of HCV declined from 31.6% to 7.8%.
HCV and HIV/AIDS are still far more prevalent among incarcerated populations than the general public.
CSC promotes inmate knowledge and awareness of infectious disease transmission risks through ongoing health promotion, peer mentorships and health education programs.
Other CSC harm reduction initiatives include screening and testing federal inmates throughout incarceration, access to treatment for HIV/AIDS and HCV, and offering preventative measures, such as bleach and condoms.
Associated links