Chilliwack – The Chilliwack Chiefs Hockey Club  announced that Cam Keith will join new head coach Brian Maloney on the Chiefs' bench for the duration of the RBC Cup.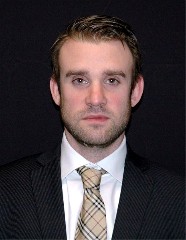 Keith, originally from Nelson, B.C., spent the last two years as head coach and general manager of the Trail Smoke Eaters. Previously, Keith coached the ECHL Cincinnati Cyclones. He and Maloney are well-acquainted, having played versus each other in the American Hockey League, NCAA, and British Columbia Hockey League, and will now work together to coach the host team through the RBC Cup tournament.
Keith stated: "I am deeply honoured and excited to join the Chilliwack Chiefs coaching staff," Keith says. "It is a once-in-a-lifetime opportunity to participate in the RBC Cup."
Chiefs President Glen Ringdal has yet to state why GM and Coach Jason Tatarnic was relieved of his duties as the Chiefs prepare for the RBC Tournament.
The Province newspaper tried to pry an answer out of Ringdal to no avail, although he did refer to "many factors affecting the players, the club and the community", but did not elaborate.
The 2018 RBC Cup is at Prospera Centre May 12 – 20.