Cloverdale- The Cloverdale Rodeo needs for volunteers. At least 300 people, age 16 and up, to help put on the event.
Putting on such a big event requires a lot of volunteer help. A special event to welcome perspective volunteers will occur on Tuesday, April 24, 7 PM at the Cloverdale Fairgrounds. More information is available at www.cloverdalerodeo.com and by contacting volunteers@cloverdalerodeo.com.
There is a cool sidebar called the event's 'Ambassador' program. Ambassadors greet guests throughout the fairgrounds and act as a walking information booth, helping folks get the most fun out of the event.
Volunteer 'Ambassadors' get
• free admission
• tasty vittles
• exceptional camaraderie
• awesome party
They'll outfit you in cowgirl & cowboy duds.
More info at http://cloverdalerodeo.com/association/volunteering/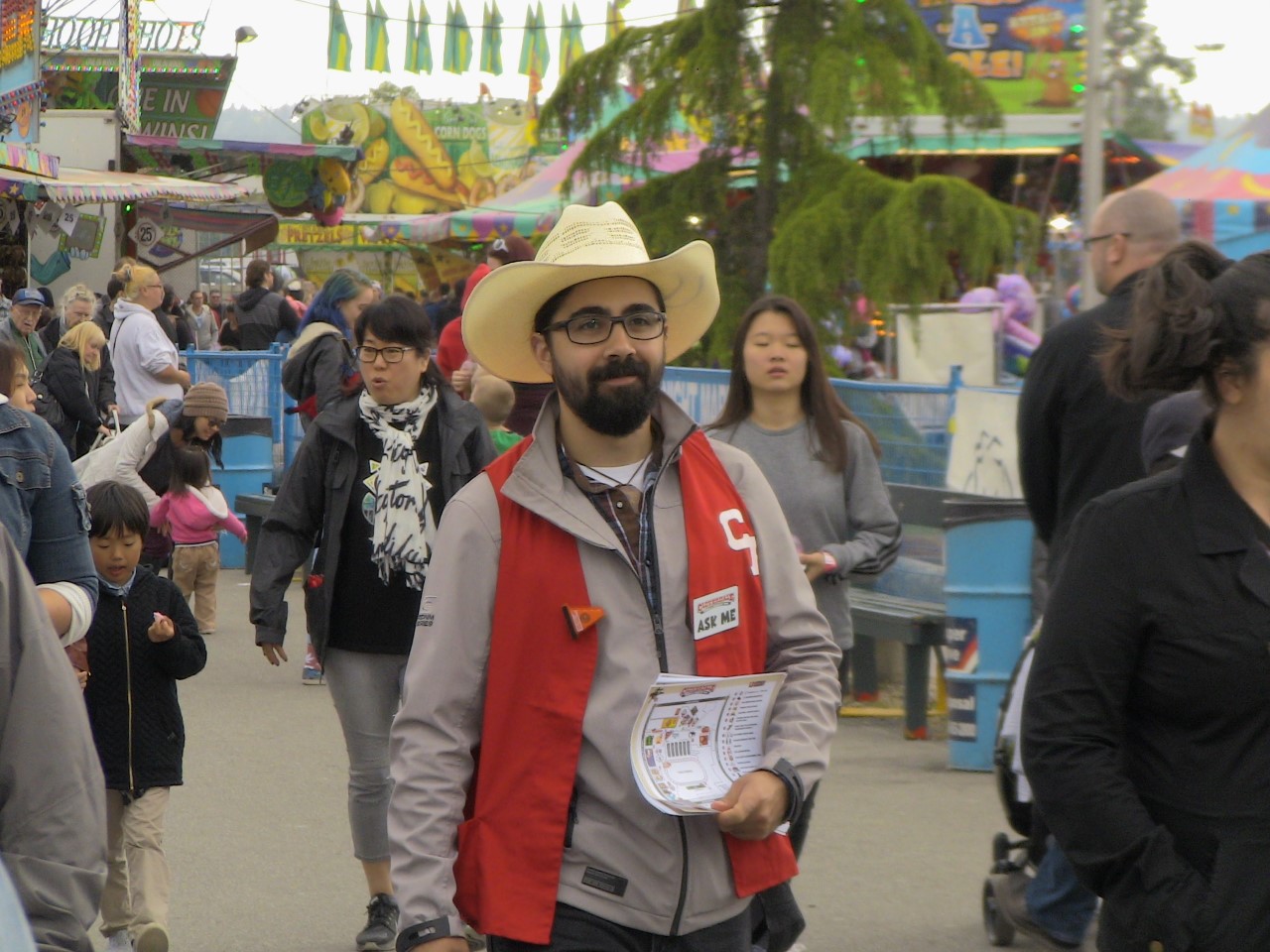 Since the closure of the Abbotsford Agrifair's rodeo two years ago, the Cloverdale Rodeo has become the only rodeo south of the Fraser. Combined with a spring country fair, it is a large and varied event drawing 100,000 people that are fans of BC's rural roots. From its massive midway and art show to music performances and 'Kids Zone', the rodeo's live display of cowboy athleticism is only part of the fun.