Chilliwack – We all have stories of Harold Zinke. For the past 19 years, we have seen his smiling face cleaning up the streets of Downtown Chilliwack for the BIA (Business Improvement Association).
He meets and greets everyone, and never hesitates to give directions to anyone who needs them
Out of town visitors love him, and so do we.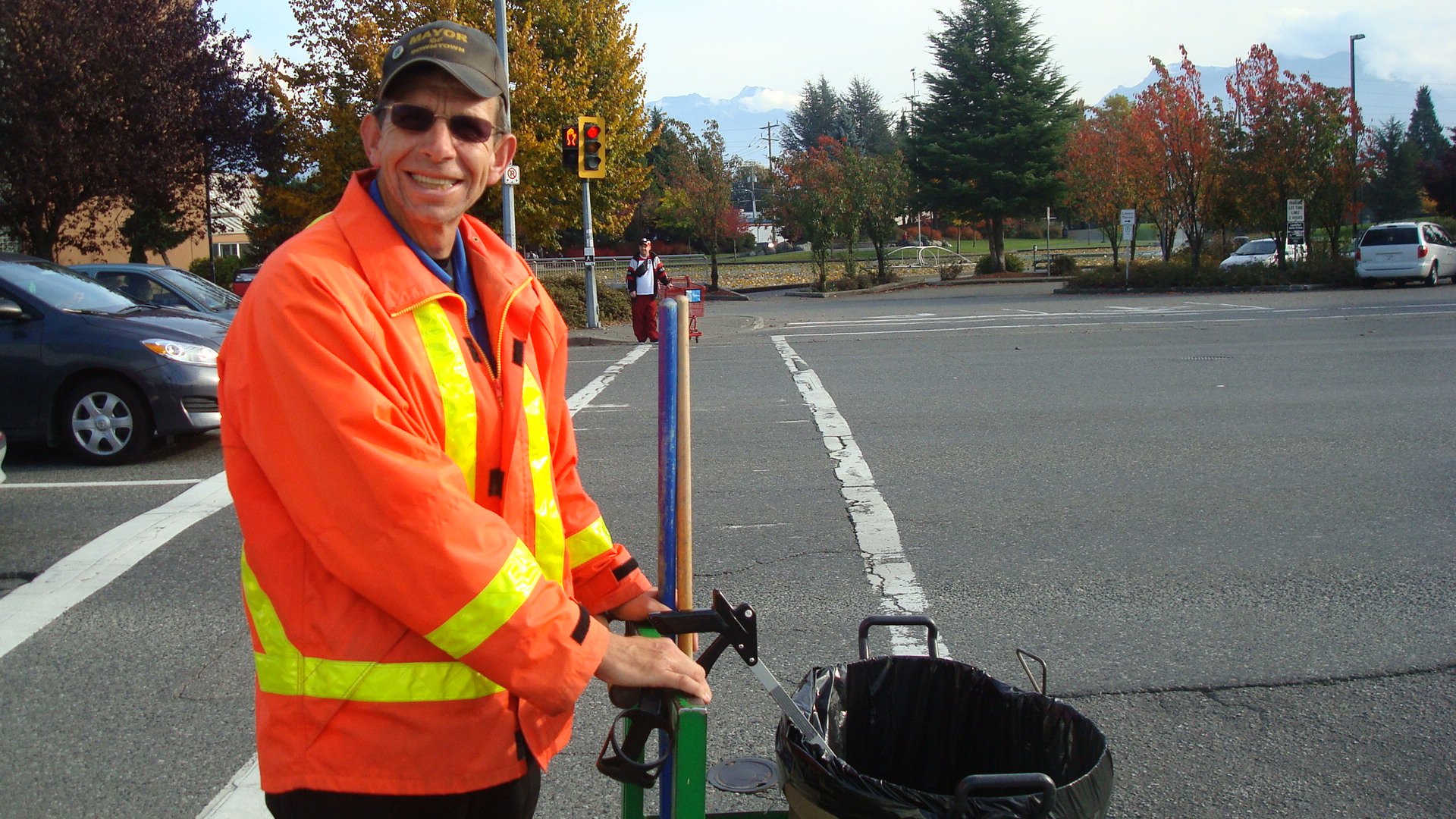 Last year, when he was in dire need of a new apartment , as his old one was about to be renovated and he could have been homeless, social media exploded (especially on FVN's webpage, Facebook and Twitter) and within days, the community came up with new digs for Harold to move into.
On Tuesday, Chilliwack MLA John Martin paid tribute to Harold.
Pass the kleenex, this was a touching tribute: