Fraser Valley –DECEMBER 6 UPDATE – Pictures courtesy UFV of the 2017 vigil outside of the UFV Five Corners Campus in Downtown Chilliwack.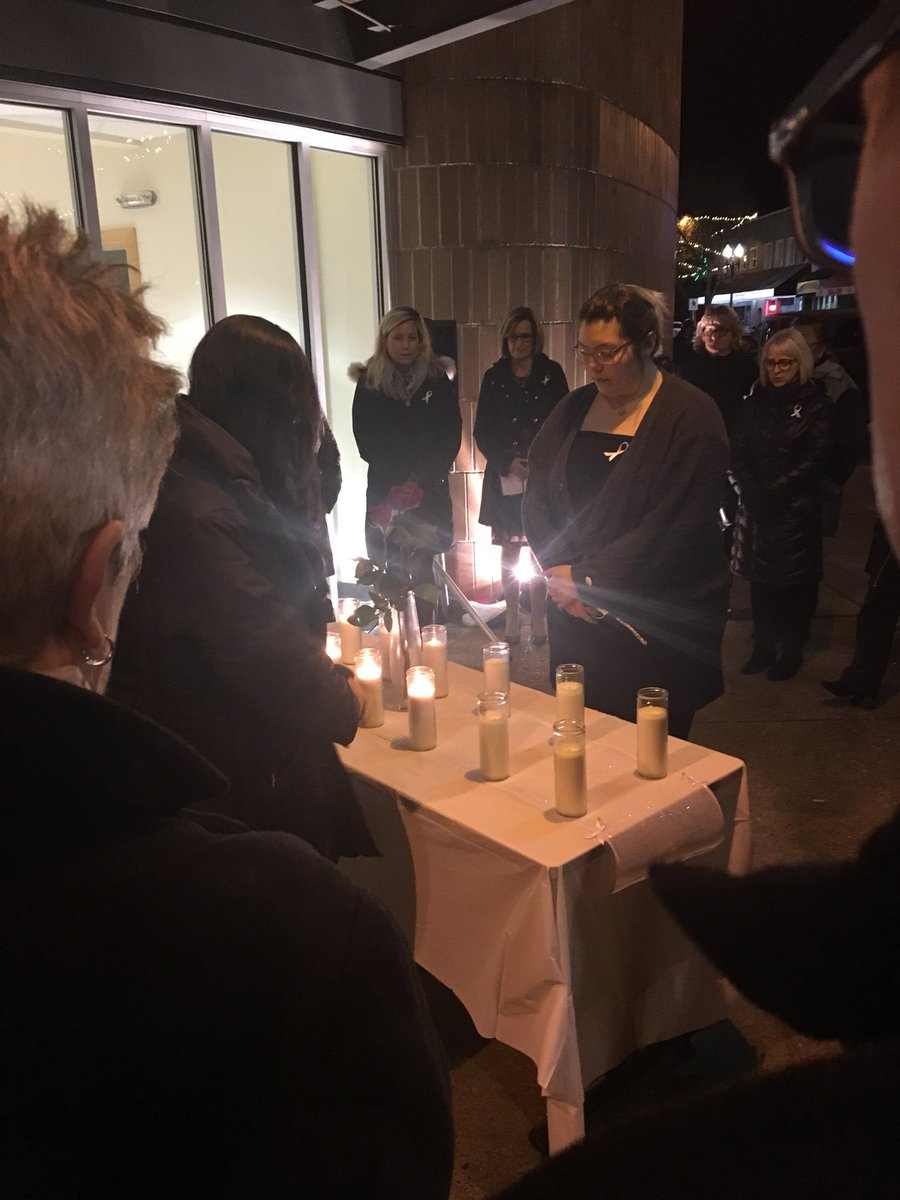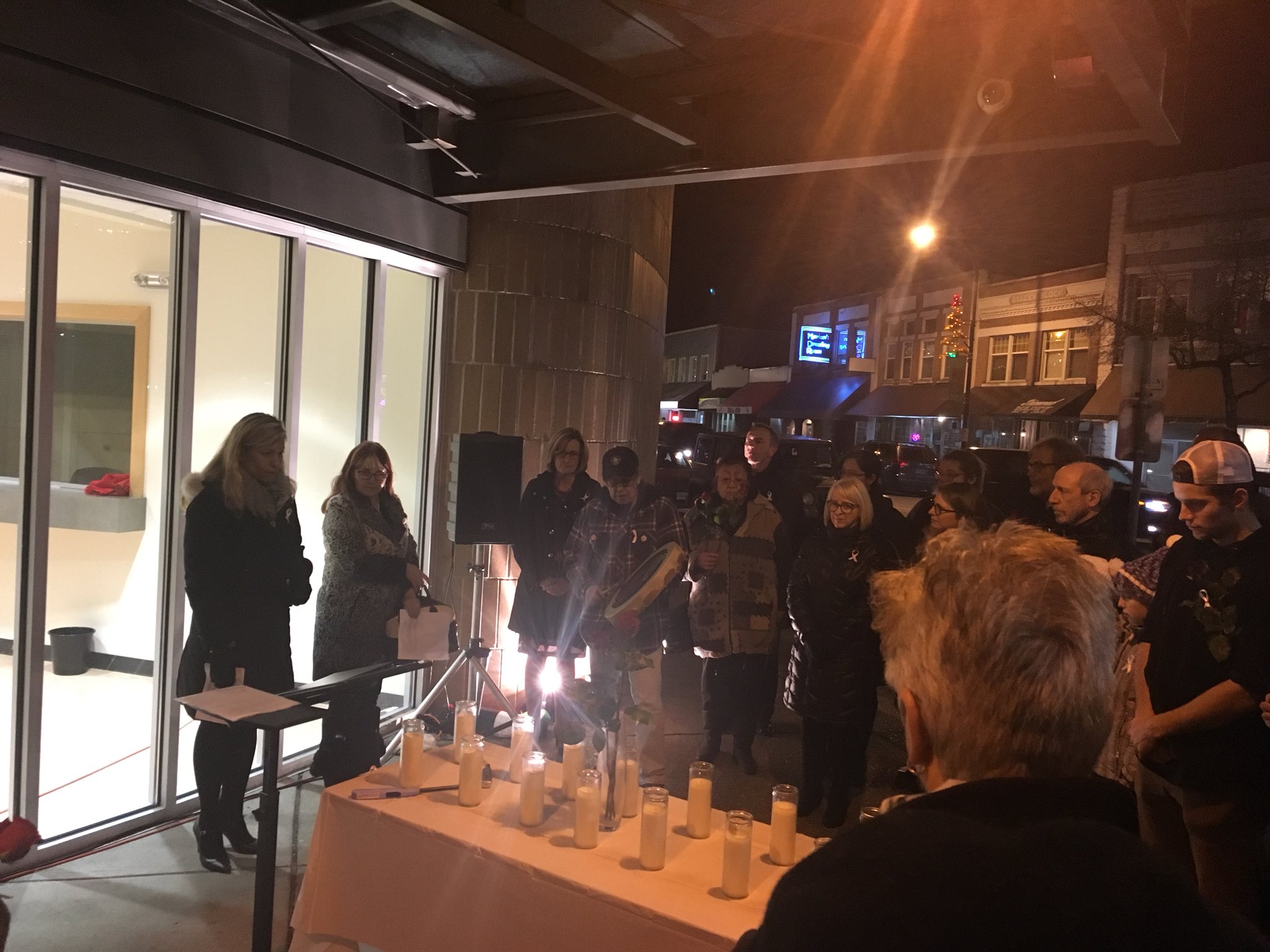 DECEMBER 2 UPDATE – The University of the Fraser Valley along with the Ann Davis Transition Society will hold their annual candle light vigil honoring the women gunned down in the senseless 1989 L'ecole Polytechnique Montreal Massacre.
Marc Lapine had an issue with "feminists" and other women's issues, and plotted the attack that saw the shooting of 28 people, killing 14 women.
Lapine would take his own life.
The Chilliwack vigil will take place at 5:15PM on Wednesday December 6 at the UFV Downtown Chilliwack Campus at Five Corners.
As in past years, you are asked to bring candles and dress for the climate. It is usually a cold and damp time which reflects the tone of the vigil.
Parking is available behind the Chilliwack Business Centre.