Chilliwack – NOVEMBER 10 UPDATE – Two weeks and $5000 of the taxpayers dollars later, Davis Graham and company have finished their downtown beautification project.
And jaws are dropping. People are impressed!
From Davis via his artist name Pencil Fingerz:
2 weeks. 46 x 16 ft of canvas. An unknown amount of spray paint. Lots of @wikset and @edgar_the_breathtaker in the headphones. A beautiful girlfriend who drove me there and back every day, not to mention driving to get me paint when in need. A mother with undying support. A kind stranger who supplied the genie lift (no longer a stranger), and 23 years of upbringing in this beautiful town of mine. My first of many murals. Thank Chilliwack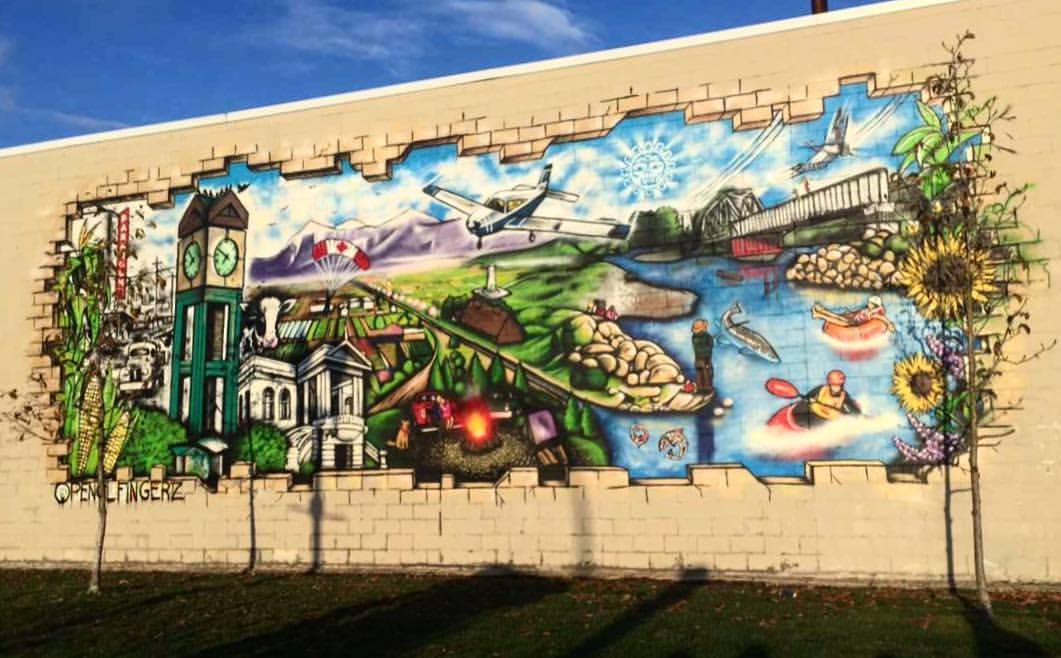 NOVEMBER 8 UPDATE – Artist Davis Graham told FVN that he is one or two days away from completion of the street mural at Five Corners. Since the project started, Davis says he has received a handful of offers to create murals at other Chilliwack locations as well as continued art work for a band.
Davis is also known as pencil fingerz. His Facebook page is here.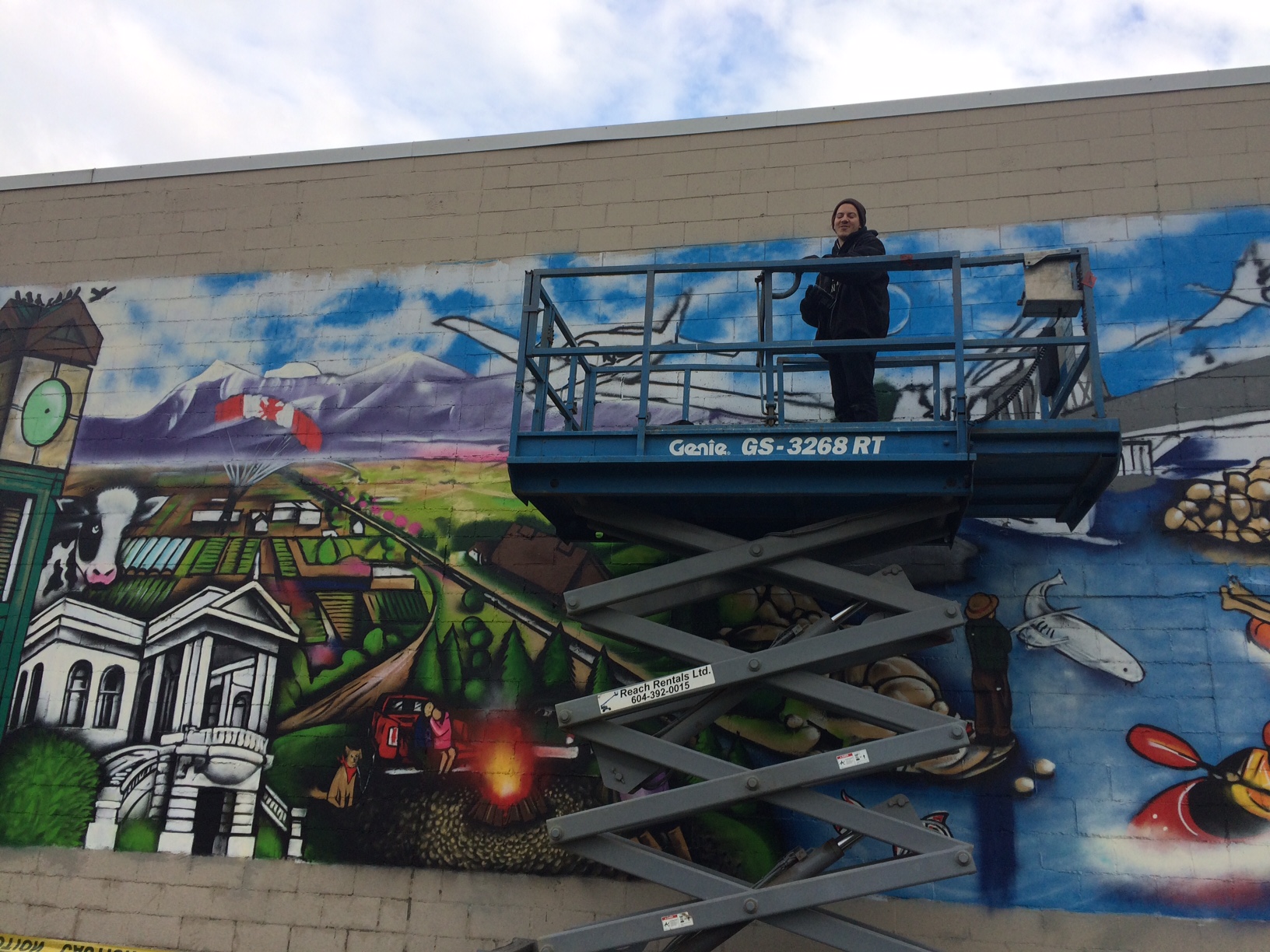 OCTOBER 25 ORIGINAL STORY  – Earlier this month, the Public Art Advisory Committee recommended to Chilliwack City Council that $5000 be awarded to local artist Davis Graham for his mural concept "Panoramic Story of Chilliwack".
The mural is at Five Corners (Yale and Young).
When the day comes that the area is demolished for redevelopment, the structural integrity is such at Five Corners that the art work will not be saved.
The priming of the wall started Monday morning and Davis along with another artist, will put together the mural which in the end, should look like this:

Davis and his assistant started the priming on Monday.