Abbotsford – Ed Fast, the Member of Parliament for Abbotsford and Shadow Minister for the Environment and Climate Change held a roundtable with a cross-section of small business owners and professionals from Abbotsford on Friday.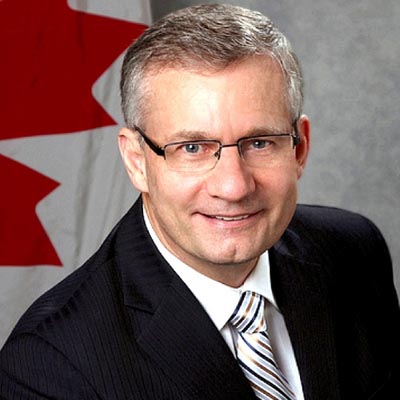 A policy paper released on July 18, 2017 by Federal Finance Minister Morneau announced a series of proposals that impact incorporated small business owners and their families. Minister Morneau has proposed dramatic changes to how these businesses will be taxed, changes that will result in major tax hikes for small businesses and professionals. The changes will also undermine years of estate, retirement and succession planning which these small businesses have lawfully undertaken in full compliance with long-standing Canadian tax rules. The Trudeau government refers these law-abiding Canadians as "tax cheats".
"The Liberal government's proposed tax changes will adversely affect the hard working small business owners, farmers and professionals that work and live in Abbotsford", said Fast. "This issue has really hit a nerve in our community and has generated an incredible response from local farmers and hundreds of other small businesses. It is clear that my constituents are extremely upset and are asking for support in stopping the Trudeau government's foolish and harmful tax grab."
MP Fast chaired a full and lively meeting and heard a range of concerns and ideas. The recurring theme was that small business owners believe the government has without any warning "moved the goal posts" and ushered in a period of heightened uncertainty for the tens of thousands of Canadian small businesses that are struggling to survive. One small business owner shared how he felt that the rhetoric emanating from the Liberals falsely and unnecessarily evokes the language of "class warfare" which pits Canadian against Canadian to create a "them vs. us"mentality.
"The government's role should be to unify Canadians, not divide them", said Fast.
Many that sat around the table raised the concern that, not only will these tax changes affect ongoing financial and retirement planning for families, they will also undermine their ability to expand and create new jobs and jeopardize existing jobs.
MP Fast will bring what he has heard back to Ottawa to share with his colleagues and will be writing to the Minister of Finance sharing the concerns of his constituents. Fast closed the meeting by reiterating that, "These tax changes are the most unfriendly to small business in the last forty years, and it is very unfortunate that Justin Trudeau has not been more responsive to the reasonable concerns of these hard-working Canadians".