Surrey – JUNE 9 UPDATE  – The first Surrey Board of Trade, Surrey Mayor's Art Awards took place on June 9th, drawing over 200 business people, artists, and the Mayor of Surrey Linda Hepner to celebrate Surrey's Creative Industry.
FVN thanks Anita Huberman and the Surrey Board of Trade for the invite to these breakfast awards.
The Surrey Board of Trade proudly presented awards to the following individuals and organizations:
Arts and Innovation Category
Winner: Surrey Youth Orchestra
The Surrey Youth Orchestra has a long history of bringing orchestra music training to children. The Orchestra has been under the direction of Founder Lucille Lewis for 35 years until 2011 when she retired and is now under the direction of Joel Stobbe and his conductors Ben Goheen and Andrea Taylor. Each September, more than 100 young musicians rehearse weekly from September to May, taking part in music camps, extended workshops, chamber music, and specialized instruction.
Cultural Ambassador Category
Winner: Mohammad Aminul Islam  
Mohammad is the President of the Mother Language Lovers of the World Society, based in Surrey. For the past 10 years, he has worked tirelessly to promote and preserve linguistic diversity and cultural heritage within Surrey and throughout BC through the celebration of the International Mother Language Day, recognized annually on February 21st worldwide. In Surrey, every year approximately 70,000 students, representing 172 various mother language speakers have the opportunity to know about and celebrate their languages, identify their cultural heritage and share this with others. Mr. Islam's work promotes diversity and respect for other cultures through cross-cultural sharing.
Philanthropy Category
Winner: Westminster Savings Credit Union 
Westminster Savings is committed to increasing access to active living and the arts in the community. They call this commitment 'Project Better Balance'. The credit union's philosophy is that participation in arts and active living leads to greater self-confidence, athletic development, personal expression, enhanced critical thinking and social reinforcement. Both staff and senior management at Westminster Savings provide outstanding support to their community partnerships by volunteering at a variety of public events, attending local initiatives and creating a number of opportunities to heighten awareness of the arts.
Legacy Category
Winner: Sheila McKinnon
Sheila's career choice was initially motivated by a desire to work with children and youth in high needs communities and to make a difference in the quality of people's lives. Sheila was recruited to work in Surrey from a large municipal organization in Ontario where community development was her strong suit. This year, retiring in her 22nd year working for the City of Surrey as Arts Manager, her legacy is found in the outcomes from the Cultural Capital of Canada Award programs. The Fusion Festival has become a catalyst for cultural sharing; the 6 public art installations beautify our spaces in Surrey, and the Surrey Civic Treasures Awards have given the city a sense of pride in the accomplishment of its highest achievers in the cultural sector.
The award ceremony was part of a creative economy dialogue focused on making Surrey a music city destination. Participants discussed the key strategies to grow and strengthen a music economy and the importance of a music city to local businesses.
"The Surrey Board of Trade will lead the charge on making Surrey a music city destination through collaborations with those in the music industry and those that want to enhance Surrey's already vibrant arts & culture scene," said Anita Huberman, CEO Surrey Board of Trade. "We will consider developing music and musician friendly policies, creating a music city office, forming a music advisory board, outreach strategies, access to spaces, developing the music audience, and music tourism. A music city strategy will grow and strengthen our economy and our businesses."
The Surrey Mayor's Art Awards recognize individuals and businesses that are committed to enriching Surrey through the arts, thus enhancing Surrey's livability. The Surrey Board of Trade and the City of Surrey are committed to cultivating and sustaining a healthy and inclusive city and work towards ensuring that the cultural richness of Surrey is reflected through these awards.
The Surrey Board of Trade Tourism, Arts and Culture Team accepted applications and nominees were judged based on:
The degree to which they had a positive impact on Surrey
The number of people they served
Their history and involvement in performances, exhibits, commissions and fellowships,
And, their artistic and professional affiliations.
JUNE 8 ORIGINAL STORY  – Making Surrey a Music City Destination
Time:
07:30 AM – 10:00 AM PDT
Location:
Sheraton Vancouver Guildford Hotel (15269-104 Avenue)
Email:
[email protected]
Date/Time Details:
Friday, June 9, 2017
Registration & Hot Breakfast: 7:30 am
Program: 8:00 am – 10:00 am
Fees/Admission:
Complimentary!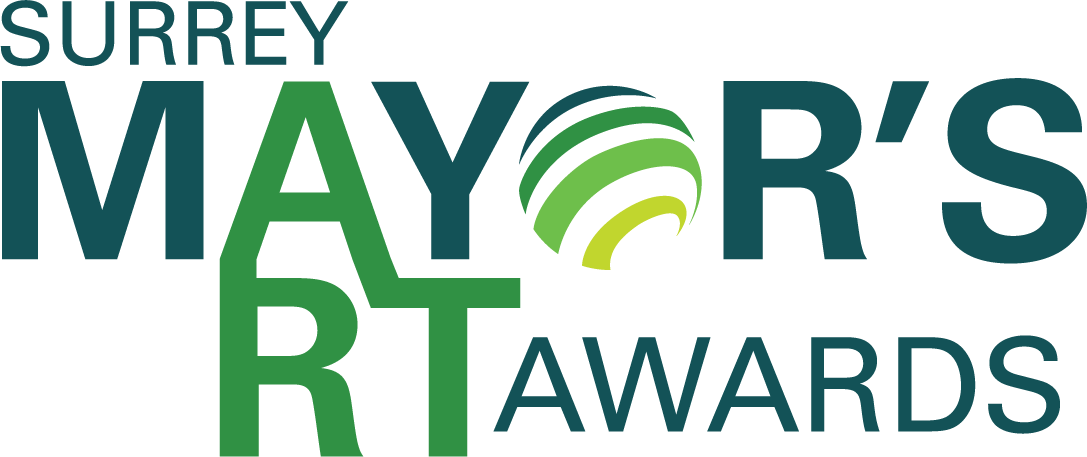 Did you know that creative industries contribute more to Canada's GDP than many traditional industries? At 3%, the arts outperform sports, agriculture, forestry, and more. A study by the Ontario Chamber of Commerce identified music as one of Ontario's three key sources of competitive advantage. Can Surrey be developed into a Music City? We will explore the economic potential of how businesses in Surrey can take advantage of a thriving creative economy in Surrey. Hear from panelists:
Thea Karki is a proud member of the Playing For Change Foundation, a long-time fan of PFC since its inception, becoming a full-time member of the team in early 2009. After attending college in her home state of Oklahoma majoring in Visual Arts, she worked for nearly ten years in the music and television industry with a focus on finance and logistics, including four years with the prestigious Grammy Awards. While working in music, Thea's strong passion for the arts and helping people lead her to programmatic involvement with a variety of important humanitarian causes. She has worked directly with women and children affected by violence and abuse, field work with poverty stricken communities in Peru and continues to teach visual arts to abused, neglected and at risk youth in Los Angeles. Thea manages all financial and program aspects of the Playing For Change Foundation. She coordinates and communicates between PFCF and all of our current music schools to ensure that on the ground programs and operations run smoothly. Thea continues to be inspired by the children, music and communities PFCF serves.
FUSIONpresents (FP) is a music services provider specializing in live music entertainment, artist development and music creation and licensing. For over 14 years, FUSIONpresents has been providing reliable & exceptional music entertainment services to companies, non-profit organizations, individuals, and establishments in the leisure and catering sector such as hotels, restaurants, bars and clubs. FUSIONpresents strives to provide the highest quality musical entertainment, delivered by talented performers with personality and class.  What's more, we pride ourselves on the highest customer service standards. FUSIONpresents also provides a range of services to develop aspiring artists and musicians. These services include lessons in music theory, practice and performance, creative guidance and practical help in creating music and producing demos. Years of musical collaborations with talented songwriters, musicians, DJs and producers have resulted in the creation of an extensive catalogue of original songs, instrumental compositions, themes and musical samples covering an array of musical styles – all of which that are available for license. FUSIONpresents also provides customized songwriting and music creation services. Among its various charitable efforts, FUSIONpresents has also proudly supported the Multiple Sclerosis Society of Canada with quality entertainment since 2005!
Rob

 Calder has spent the better part of two decades navigating the music landscape. After touring worldwide with the indie project The Salteens and playing with bands like the Cave Singers, Stars, and 5440 he co-founded Boompa, an independent record label and artist management company which represents some of Canada's diverse musical talent. In 2010, 

Rob

 formed the creative agency, Secret Study, to connect brands with music in order to create meaningful experiences. Secret Study has now become a source for talent buying, music supervision, and consulting for companies like Telus, Fairmont Hotels, Hootsuite, Newcap, and Brand.Live. Most recently 

Rob

 has launched the curated culture guide Do604 in Vancouver to bring attention to the best of Vancouver's event scenes.
Our Master of Ceremonies for this event will be Juno-nominated bassist, composer and educator:
Juno-nominated bassist, composer, bandleader, and educator Jodi Proznick has earned a reputation as one of Canada's finest jazz artists. She has won numerous National Jazz Awards, including Bassist of the Year in '08 and'09. Her group, the Jodi Proznick Quartet, was awarded the Acoustic Group of the Year and Album of the Year in '08 and the Galaxie Rising Star at the Vancouver International Jazz Festival in '00. In addition to leading her own group, Jodi has performed with many of Canada's top jazz musicians, including PJ Perry, Don Thompson, Kirk MacDonald, Hugh Fraser, Oliver Gannon, Dee Daniels, Phil Dwyer, and Laila Biali. She is regularly in demand to perform and record with visiting jazz artists including Michael Bublé, Byron Stripling, Michael Feinstein, David "Fathead" Newman, Bucky Pizzarelli, Ed Thigpen, Jeff Hamilton, Peter Bernstein, Charles McPherson, Seamus Blake, George Coleman, Sheila Jordan, Mark Murphy, Harold Mabern, Eric Alexander, and Lewis Nash. In addition to recording her own Juno-nominated CD as a leader, Jodi has been featured on over 30 recordings as a sideman. Jodi began playing bass at the age of 13 under the direction of her father David, an award-winning music educator. In '93, Jodi received the General Motors Award of Excellence, establishing her as one of the top young musicians at Musicfest Canada, and then went on to receive a scholarship to study bass at McGill University in Montreal. After graduating, Jodi played with many of the top musicians in Montreal, including Juno winners Christine Jensen and Renee Lee as well as Montreal greats Andre White and Greg Clayton. She was awarded the IAJE Sisters in Jazz award in '98 as one of the best up-and-coming female jazz musicians. Jodi moved to Vancouver in '00, where she now lives with her husband and collaborator, pianist Tilden Webb, and young son Tristan. Her personal highlights include opening for Oscar Peterson in 2004, performing as a featured soloist with the Vancouver Symphony Orchestra, and recording numerous times for CBC Radio. Another highlight in Jodi's career was when she was asked to be the featured bassist in the 2010 Vancouver Olympic Winter Games' closing ceremonies and soundtrack. Jodi's deep passion for education lead her to pursue a Masters Degree in Education at Simon Fraser University. She is on faculty at Kwantlen Polytechnic University and is the Jazz Department Head at the VSO School of Music. She has been a guest adjudicator and clinician at many festivals, colleges, universities, and conferences across Canada. As well as an extensive background as a jazz educator, Jodi was involved in teaching early childhood music classes for over 15 years. Her methodology included a combination of Orff, Kodaly, Dalcroze, Montessori and Suzuki philosophies of music education. Her areas of interest include arts-based research, embodied educational practices, attachment, phenomenology and creativity.
The first annual Surrey Mayor's Art Awards will be presented at this event, see nominees and finalists for each award category below:
Philanthropy Award:
Awarded to an individual or business that has generously contributed to arts and culture through grants, donations or other investments.
​Chohan, Perminder (Finalist)
Thornley, Chris (Finalist)
Westminster Savings Credit Union (Finalist)
Cultural Ambassador:
Awarded to an individual or business that has significantly contributed to Surrey's arts and cultural community and raised the visibility of Surrey's creative industry. May include exemplary work across disciplines (as an artist or administrator) as well as advocating for and promoting the value of arts and culture.
AAJ Magazine
Arts Umbrella (Finalist)
Gould, Barbara (Finalist)
Howchin, Maxine
Islam, Mohammad Asimul (Finalist
McKinnon, Sheila
Parkes, Robert Gary
Singh, Amarjeet – Naad Foundation
Tannen, Lesley
Thys, Kurt
Vij, Vikram – My Shanti
Young People's Opera Society
Legacy Award:
Awarded for a rich and enlightening career in the arts. This individual or business may be celebrating a milestone anniversary or capping off a long career in the creative economy industry. Ultimately Surrey is more vibrant for their long-standing service.
Bell, Tracy
McKinnon, Sheila (Finalist)
Parkes, Robert Gary (Finalist)
Surrey Youth Theatre
Thornley, Chris  (Finalist)
Zukerman, George
Arts & Innovation Award:
Awarded for originality, ingenuity, and resourcefulness within the creative sector (music, dance, visual art, literature). Open to individuals and businesses.
Chua, Glen
Gould, Barbara
Mickelson, Mary
Milaney, Ed
Singh, Jarnel
Streetkings Academy of Dance
Studio 73 (Finalist)
Surrey International Writer's Conference (Finalist)
Surrey Youth Orchestra (Finalist)
Tell your Story Productions Inc.
Tuepah, Debbie
XBa DanceCo
Congratulations to all nominees and finalists!