Maple Ridge/Chilliwack/Surrey/Abbotsford –  While Maple Ridge has been in the news for its homeless situation, something new for their council may have direct ties to the current challenge.
Maple Ridge wants to  write a bylaw to regulate recovery homes, which would include definitions for assisted living, community care, transitional housing and supportive recovery homes.
In a report sent to Council, those facilities would have to have a business licence and a housing agreement.
They don't have to look far for information that would help them proceed with this.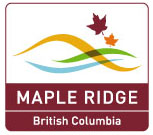 Surrey limits the number of recovery homes in the city to 55 and like Maple Ridge, they need a business licence, a good neighbour agreement and of course, written consent from a property owner.
In Chilliwack, a Supportive Recovery Home (Tesky Road as an example) is a permitted use in association with a one family residential use in our zoning, and is limited to six persons.  There is no business license requirement. A Temporary Use Permit is required for large supportive recovery homes (7 to 10 people) in accordance with policy directive G25.  Fraser Health has no involvement in either scenario.
For Abbotsford – the Supportive Recovery Use regulations are outlined within the attached General Regulations section (140.2.6) of the Zoning Bylaw No. 2400-2014 or available on the City's website at this link: https://abbotsford.civicweb.net/document/39041.
Supportive Recovery is defined in the Zoning Bylaw as follows "means a residential use providing a supportive structured environment for individuals recovering from drug or alcohol addiction, which is governed by a Housing Agreement"
That is limited to four people.
Supportive Recovery is a permitted use in the following single family residential zones, RR, CR, SR, and all our RS zoned lots.
This is not to be confused with Kinghaven and Peardonville which are treatment facilities for men and women respectively.