Chilliwack -MARCH 7 UPDATE – Council heard about plans (subject to approval from BC Housing) for a 70 bed-low barrier shelter, run by the Salvation Army. It would be in the old Wellington Plastics building in behind the current Care and Share building. As of now, the current shelter plus cots used in the soup kitchen have been trying to accommodate the current homeless situation. If all goes according to plan (Now that the MOU Memo of Understanding) has been put forth, the new shelter could be up and running by October/November of this year.
In a letter of comment that is to be send to the National Energy Board regarding the twinning of the Kinder Morgan Pipeline through Chilliwack, the City wants a few answers and clarifications over rights of way from BC Hydro and Ministry of Transportation and Infrastructure. The Hydro right of way concerns are the overhead power lines and that option is now off the table. Te Ministry of Transportation is concerned about any pipeline near current and potential highway overpasses, as expansion of Highway one is coming over the next 20-30 years as well as city growth. Any pipeline would be subject to earthquakes. The City also wants assurances that shut off valves are in place to protect the Vedder River and the Aquifer. The City wants to limit the depth of the pipeline underground (with or without partial tunneling) so that quick access can be made in the event of a break/spill. The Current plan for some back yards to be torn up through the existing Kinder Morgan right of way, must include assurances that those residents won't have to suffer through a long period of restoration of their property. Part of the pipeline will be underground, but a cut and cover system is preferred rather than tunnel drilling.
You can see the proposals in the pictures below.
FYI There is an invite only for residents event at the Coast Hotel on Wednesday (6-8PM) for this plan however, FVN has learned that no one will be turned away if they want to attend.
MARCH 6 ORIGINAL STORY – Chilliwack Council should be a lively affair on Tuesday (3PM)  as Council will direct staff to provide a letter of comment to the National Energy Board on their proposed changes to twinning the proposed oil pipeline that will start near Edmonton and roll through BC via the Fraser Valley, Chilliwack and onto Burnaby.
Kinder Morgan had been hopeful that route alternative PI between Watson Elementary School and Deerfield Crescent would be approved by BC Hydro. Recently Kinder Morgan was informed by BC Hydro that the new pipeline could not be safely located within the ROW(right of way)  for the overhead power transmission lines in the BC Hydro corridor.
Kinder Morgan have responded that they plan an alternative route and wish to use open trench construction through this area and Kinder Morgan has committed to treating the Sardis-Vedder Aquifer like a river crossing, which includes thicker wall pipe to reduce the likelihood of a spill, and an additional isolation valve to reduce the quantity of oil if a spill occurred.
The pipeline routing will cross the Vedder River and the adjacent Brown Creek Wetlands. To accomplish this crossing with minimal impact. Kinder Morgan had originally proposed using horizontal directional drill, however geotechnical investigation has shown that this will not be possible in this area.
Several residents have asked Kinder Morgan why they are using the existing pipeline right of way for the new pipe alignment, rather than another alignment closer to the Trans-Canada
Highway.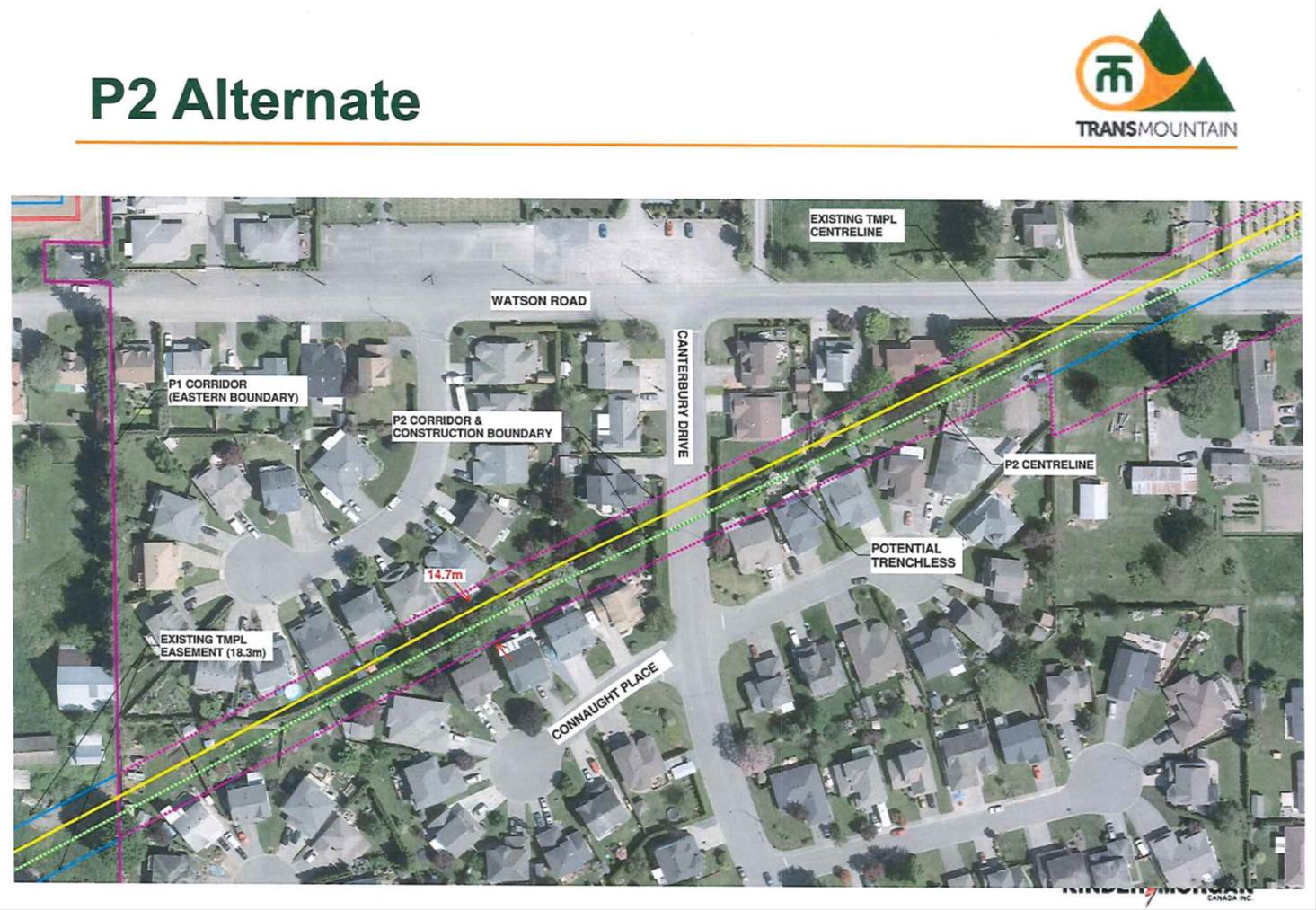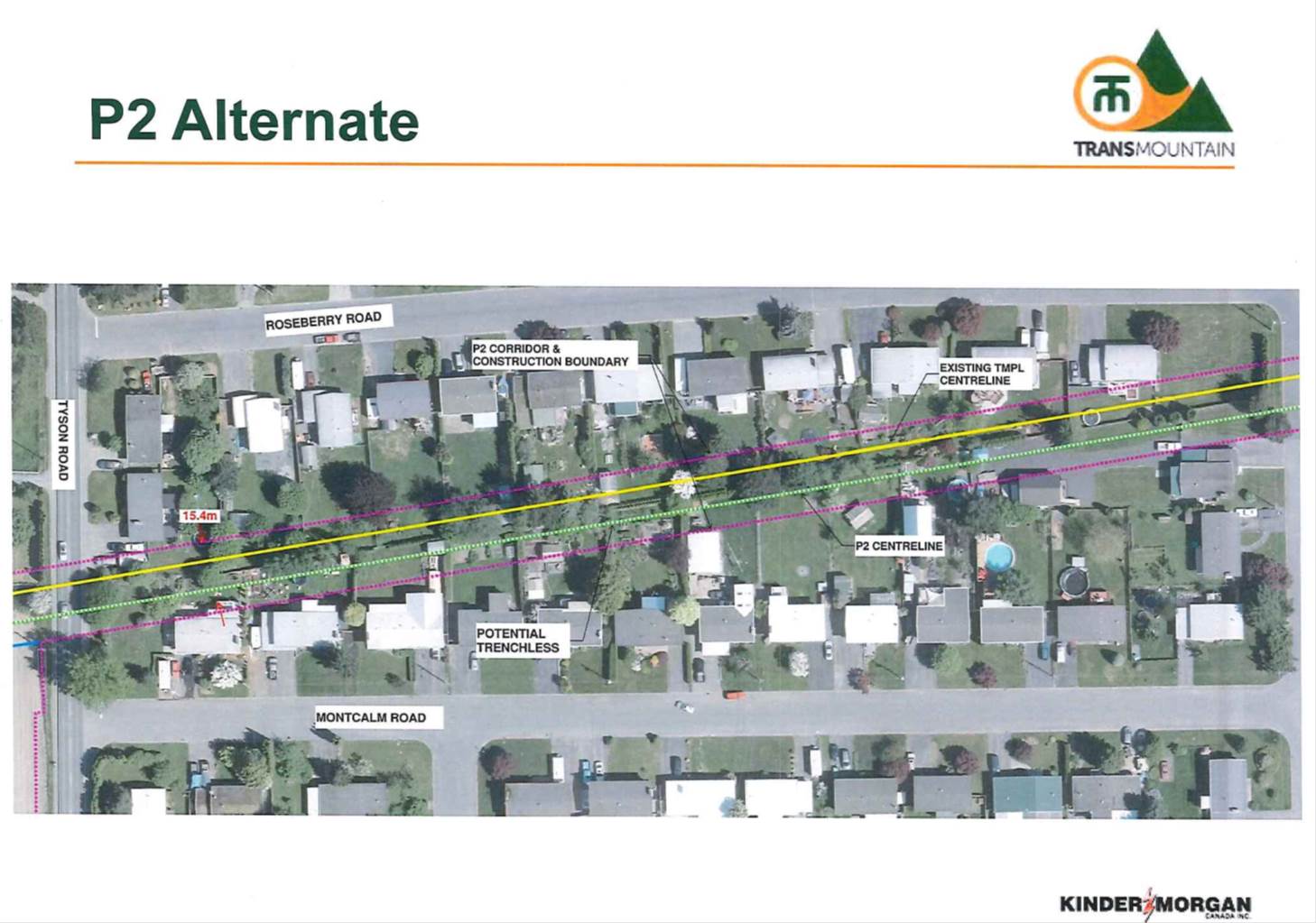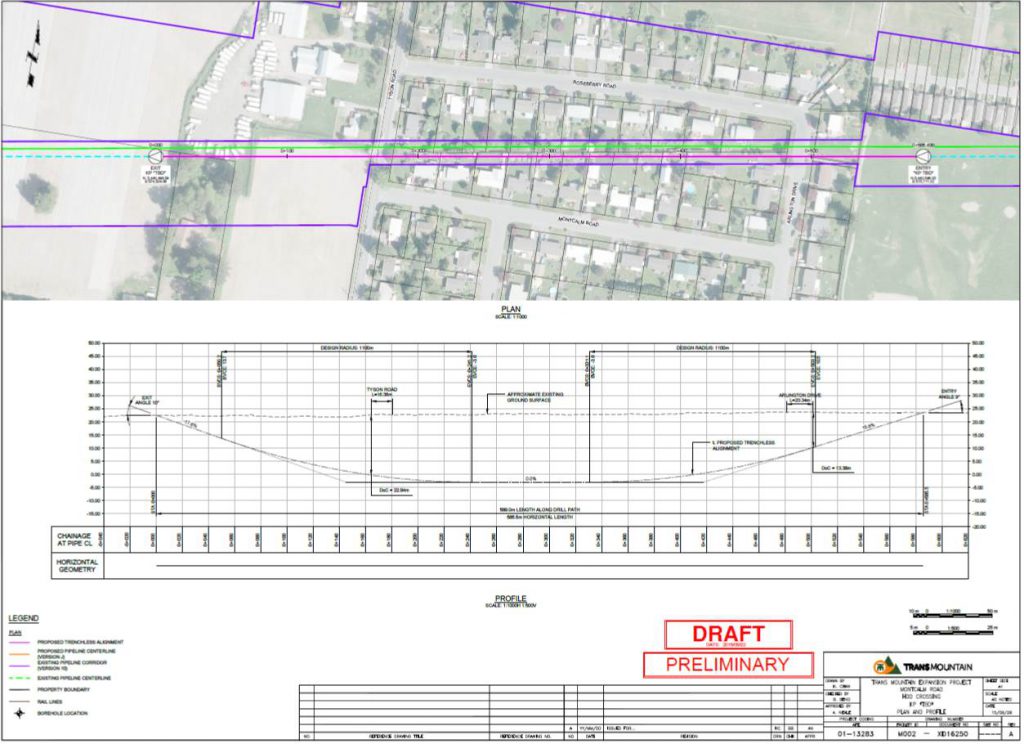 Also on the docket, Tim Bohr, Community Ministries Director, Salvation Army, will provide Council with an overview on the Salvation Army's initiatives to address homelessness in Chilliwack. This would be part of a $700,000 project to build their first "low-barrier housing" facility on their Yale Road site. This would be "leverage" to secure provincial funding on top of the city's one-time contribution. There is a building next to the existing Salvation Army outreach site where this would be renovated for use. A MOU or memorandum of understanding should be announced at Council.