Calgary/Vancouver/Fraser Valley (With files from Twitter/Vice) – It's coming and you knew it would.
After all the hoopla over other drugs like Meth or Cocaine cut with Fentanyl, comes a more powerful high.
And deadlier.
Vancouver Police say that as of February 5, they have seen 11 OD deaths in the past 16 days. VPD at first thought it was directly linked to Fentanyl but there are new concerns for the emerging street drug W-18.
It's a synthetic opioid with no known clinical use and that could mean an even greater risk of overdoses for anyone taking pills marketed as Fentanyl or fake OxyContin.
W-18 is also known as "beans" or "shady 80s" among users and dealers. Like Meth (such as the TV series Breaking Bad), it's made in homemade labs (not by pharmaceutical companies)and the actual amounts of drugs within the tablets can vary. There is no set recipe.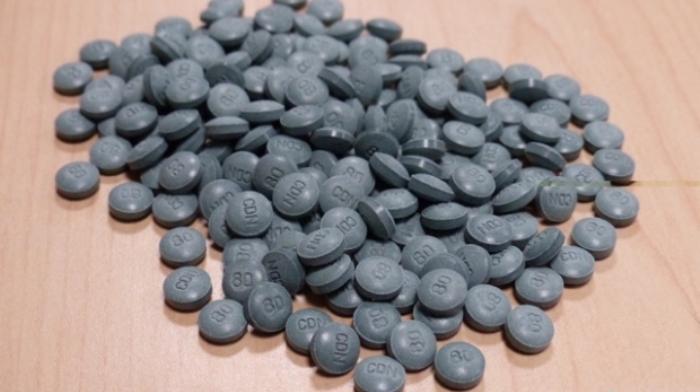 W-18 is 100 times more powerful than Fentanyl. W-18 is now in Alberta and the death toll in Calgary is staggering, and only " a matter of time" before its out of control in BC.
Vancouver Police are trying to determine if there is a direct connection.
Abbotsford Police Cst. Paul Walker told FVN "We have no evidence at this point that W-18 has hit the Fraser Valley.  We are aware of its existence and remain in contact with our partners in Alberta.  We are also working with Fraser Health and the Coroner's Service in an effort to determine if W18 is present in regional OD deaths."