Abbotsford/Ottawa – Congrats to the Staff at Abbotsford City Hall. They won a Canadian Award for Financial Reporting which is presented to city staff by Abbotsford Mayor Henry Braun for excellence in governmental accounting & financial reporting.
The award comes from the Government Finance Officers Association and the letter is below.
This award represents a significant accomplishment by a municipal government and its management.
In business terms, this is a major accomplishment.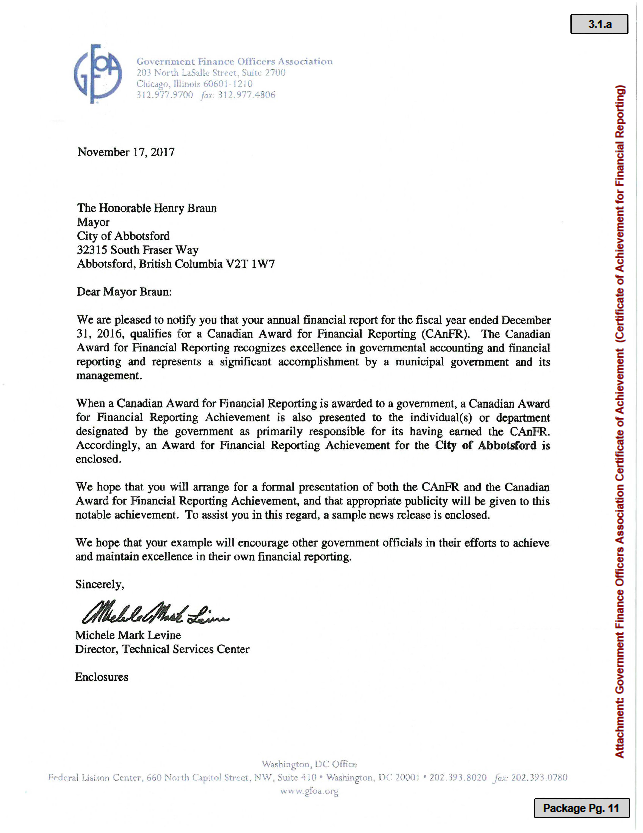 Photo Courtesy Abby Councilor Dave Loewen