Cultus Lake – Britain's best are rolling onto the shores of Cultus Lake this Sunday.
Unique cars and conversations are sure to please at the annual All British Meet at The Lake, bringing arguably the best collection of import cars September 10 — courtesy of the Fraser Valley British Motor Club.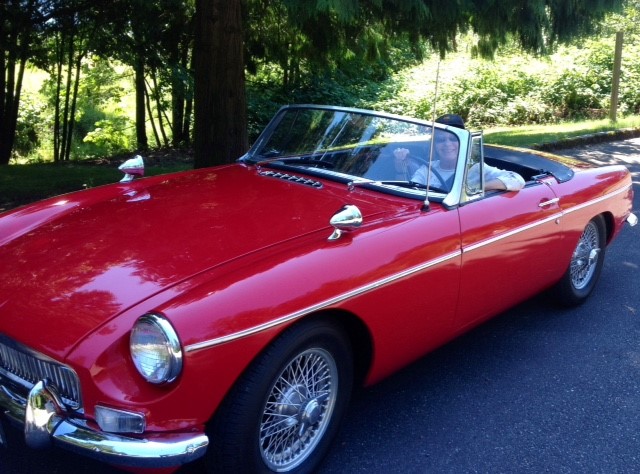 You don't have to like bangers and mash or even own a British car, truck, or motorbike to join the club, or attend the Cultus Lake event.
Best of all, you didn't need to be around to watch Monty Python movies during their original release.
"As a car club we believe it's important for the younger generation to develop the passion and interest in the history of the auto industry and help preserve that history," explains FVBMC Membership Officer Shirley McCullough.
"For that very reason our club is encouraging younger men and women to join us by offering them free membership if they are 29 years of age or younger. Members don't have to own a classic car, they just need the interest and passion," she says.
Not only does the club recruit younger enthusiasts, it also welcomes women with open arms. McCullough joined the FVBMC Board of Directors seven years ago, in part to encourage more women and couples to become part of the club — and over that time she's seen a steady increase.
McCullough doesn't just "talk the drive" – she "drives the drive" and is often seen sporting her MG Midget, MGB, or a classic Jaguar.
Her passion is shared by more than 100 FVBMC members from Hope to North Vancouver.
To enjoy their beautifully restored British vehicles, drop by Cultus Lake Main Beach for a fall picnic from 11 a.m. to 3 p.m. Sunday September 10.
To learn more about the club, visit britishcarclub.ca, which in addition to featuring club news and events, offers an exclusive 'For Sale or Wanted' section featuring from a 1967 MGB to 1974 Triumph TR6. The site can also be used to connect with other members who enjoy a variety of related interests, from working on the website or Facebook page to photography and even writing articles. Members also receive discount cards from some parts suppliers.
The club organizes several short runs around the valley and many take fellow members as passengers with them. Some of the meetings have guest speakers and during the winter mouths there is quite often an organized tour.