Chilliwack – Thanks to Chris Gadsden (Chilliwack/Vedder River Cleanup Society) for sharing the obituary with FVN:
Barry Grant Ullyot died unexpectedly in Chilliwack, B.C. on March 3, 2017 at the age of 81. Grant, as he was known by all those that got to know him, is survived by his wife of 60 years, Nancy (Hanson) and sons Russell, Bruce, Jeffrey and Kenneth and daughter Catherine (Wesson) as well as grandfather to 10 children and great-grandpa to five children. Grant was born in Winnipeg, Manitoba on March 10, 1935 and was an only child. He worked for the Winnipeg Electric Company and the Canadian National Railway before enlisting with the Royal Canadian Air Force in 1953.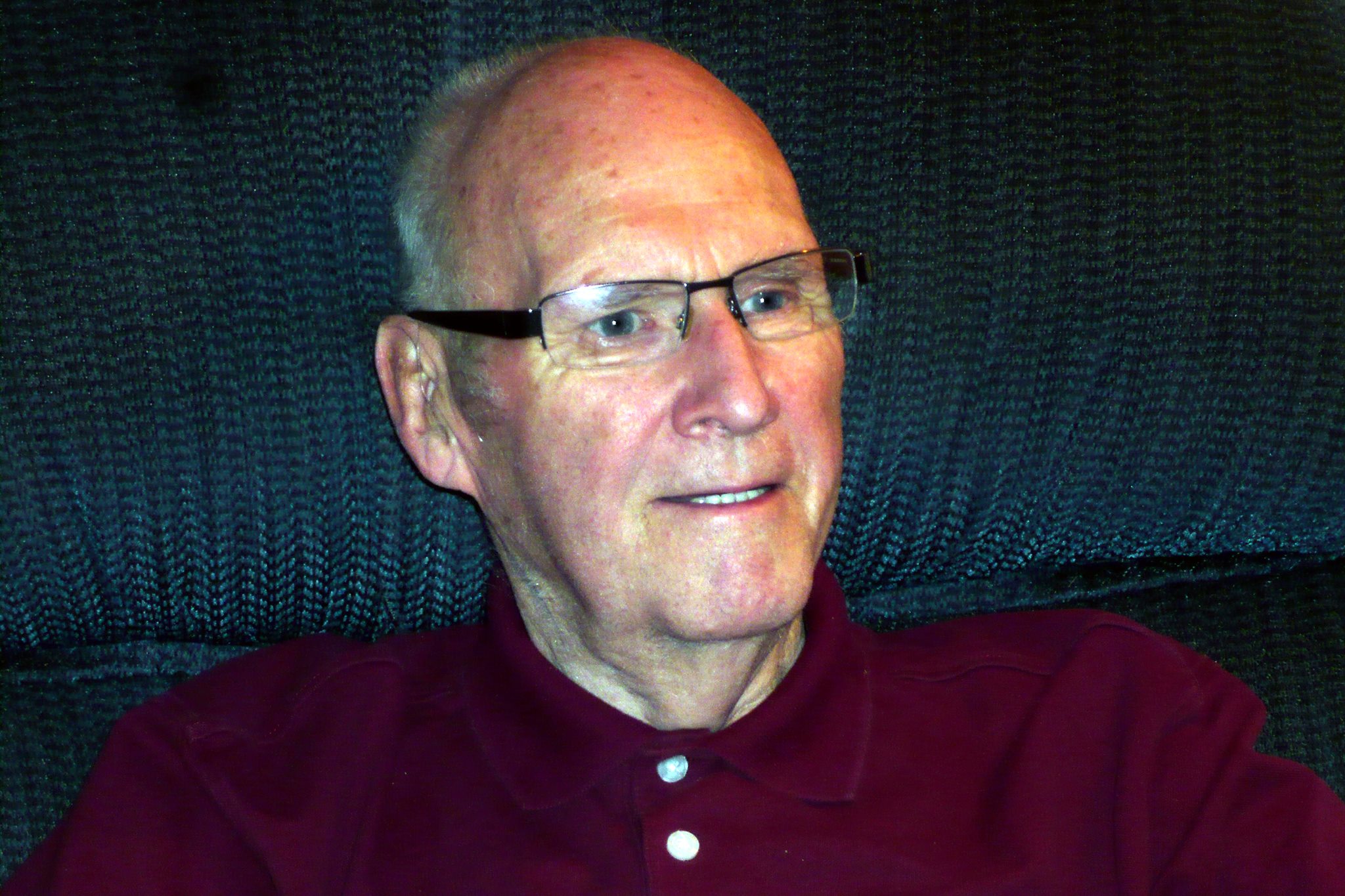 He married his wife Nancy in Winnipeg in 1956 and re-enlisted in the Air Force, spending 1957- 1961 in Germany where he began his broadcasting career with the Canadian Armed Forces Radio. Upon Grant's and Nancy's return to Canada, along with three children, he worked the radio circuit in Alberta before moving to Saskatchewan. Working in the communities of Saskatoon (CFQC), Melfort (CJVR) and Prince Albert (CKBI) as a local TV and radio personality in both news and sports, covering everything from federal elections to peewee hockey games. In 1972, the family moved to Chilliwack where Grant worked for CHWK 1270 AM as the news and sports director for the next 25 years.
Grant held a passion for his work and thrived on bringing local news and sports commentary quickly to the community – especially "live" on-the-scene reports. His true pleasure though was doing play-by-play hockey, which included the Chilliwack Bruins through the 1970s and 1980s. While working with CHWK radio, he found a niche in agricultural reporting. His insight and the relationships with those in the industry blossomed after his retirement from radio in 1998.
Leaving the radio business behind, he began writing stories about the agriculture industry in various magazines and was the editor of West Coast Farmer. He continued to write on agricultural issues until December of this past year. All combined, Grant spent more than 56 years in radio, television and contributing to print media. Grant loved Chilliwack and was a very proud ambassador for his community. He regularly volunteered his time to be master of ceremonies at many community events. He served as president of the Chilliwack Men's Fastball League for several years, and could be heard many summer nights as the public address announcer at Monarch and Fraser Parks.

A private family funeral is being held at Henderson's Funeral Home in Chilliwack. Condolences for the family can be emailed to ullyot@telus.net or go to hendersonsfunerals. com and follow the links. Donations in lieu of flowers can be sent to the Canadian Cancer Society, 565 West 10th Ave, Vancouver, BC, V5Z 4J4.