Chilliwack – One may not think much of dredging gravel from a river as a big problem, but it is.
The proposed gravel removal for the Vedder River and Canal has sparked a public awareness campaign from a number of stakeholders.
Terry Bodman and Chris Gadsden with the Gravel Stewardship Group, Dean Werk – President, Fraser Valley Salmon Society and others, drafted a letter of concern to both the Cities of Abbotsford and Chilliwack, the DFO and the Province.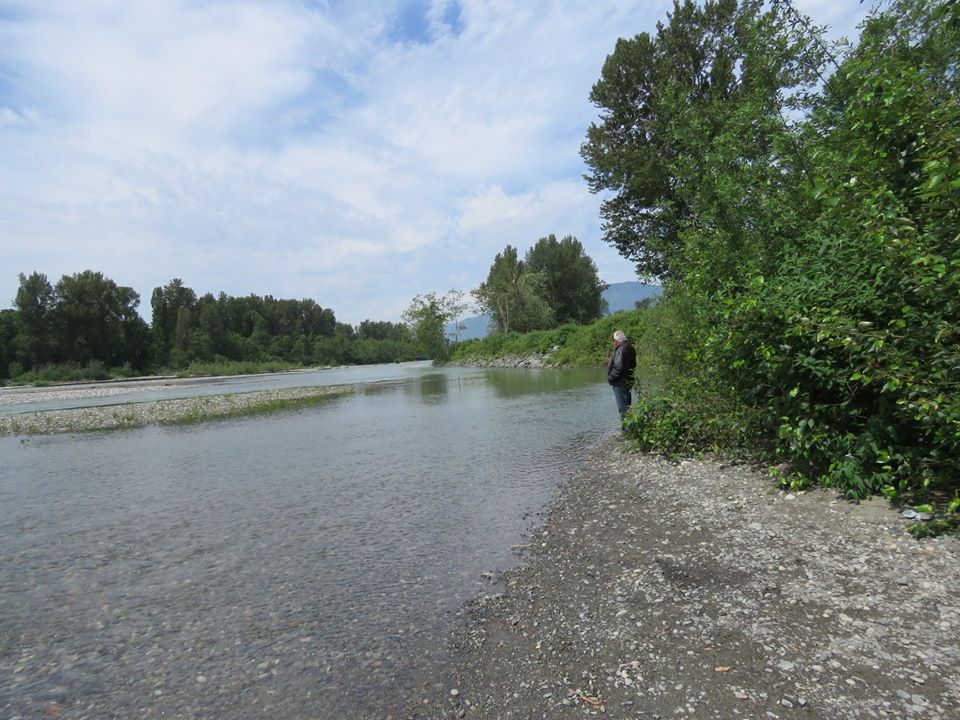 From their letter of concern, it reads in part: This project is ostensibly for flood protection. However, it is the opinion of the group that, based on all of the technical information being made available in support of this proposal by the City of Chilliwack, there is no discernible merit for this proposal particularly when balanced off with the environmental damage that it will cause.
The 2020 plan by the City of Chilliwack is to remove up to 95,000 cubic meters of gravel from eight sites from the Vedder River and Canal. This is an operation that would significantly harm, alter, disrupt and destroy sensitive fish habitat in one of British Columbia's most important salmon and steelhead streams. Notwithstanding our opinion, we note that the environmental report for this project is largely deficient in quantifying habitat values, the damage that this project would cause, and any appropriate fisheries offsets as required under the Canada Fisheries Act legislation.
The purported immediate flood-reduction benefits, which relate to freeboard concerns at just one short area of dike (Great Blue Heron Reserve) are tiny and will amount to just
6.2 cm (2.4 inches) over a vertical flood elevation of streambed-to-top-of-dike of 8.5 m (28 ft.). Moreover, the water surface elevation has been naturally declining, mostly stable, or only slightly rising from 2018-2020. This is a normal condition for gravel- bedded streams and does not indicate any real concern for the need to take large volumes of gravel out since we already know that the Vedder River is currently in a naturally degrading mode.
Videos courtesy Chris Gadsden:
Marvin Rosenau speaks about the proposed gravel extraction project:
John Werring speaks about the proposed gravel extraction project: