Chilliwack (Shawn Glazier) – Around 830 AM on Tuesday morning, Chilliwack Fire responded to a call of a fire at a known homeless camp around Landing Drive off McCammon (North side of the Hope River near Rotary Trail).
Black smoke could be seen rising over Chilliwack. That came from a propane tank which ignited. Muddy terrain caused problems for first responders.
Firefighters from Chilliwack Fire Department firehalls 1, 2, 4, 5 & 6 responded to a structure fire located in a field on land owned by Skwali Reserve. On arrival, fire crews found a fully involved travel trailer fire.
The fire completely destroyed the trailer.
There was one occupant sleeping in the trailer at the time of the fire. Fortunately, the family dog woke the occupant up who then safely evacuated with their dog. The occupant of the trailer suffered minor smoke inhalation and was taken to Chilliwack Hospital by BC Ambulance paramedics for further observation. There were no firefighter injuries.
Cause of the fire appears to be accidental and is still under investigation by the Chilliwack Fire Department.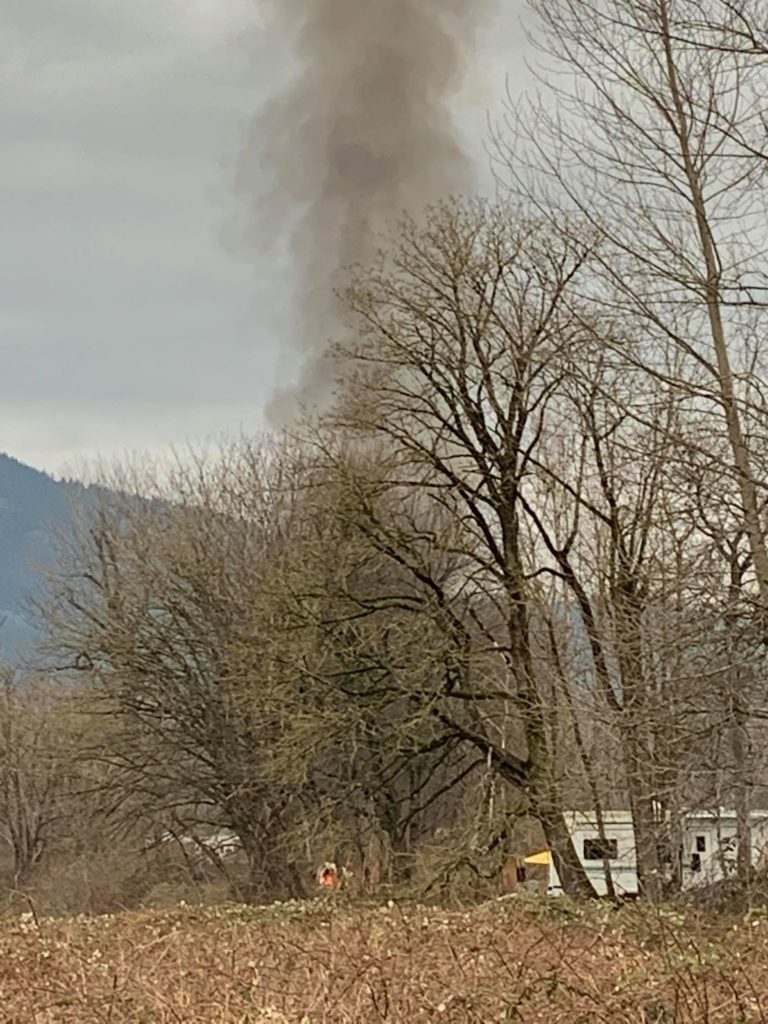 More to come.