Chilliwack – Former Chilliwack City Councilor Diane Janzen announced on Monday, that she will run for the BC Liberal Party nomination in the Chilliwack riding. Janzen stated: "I have had the opportunity to serve our great community as a City Councillor, School Trustee and Chair of the School  Board. After encouragement from the community and my family, now is the time to put my hard work and commitment towards the issues that are facing Chilliwack residents and the province.  This includes a strong economy, affordability in areas like auto insurance, health care, education and social issues like homelessness." The next provincial election could happen at any time given a minority NDP government.
This begs the question, what is the fate of current Chilliwack MLA John Martin. FVN has reached out for comment.
Janzen will have an exclusive TV interview on this Thursday's chillTV News of the Week on the chillTV YouTube channel.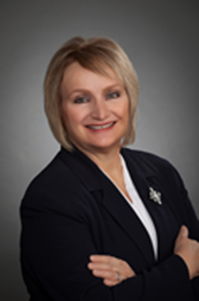 From her media release: Running under a commitment to "A Strong Voice in Victoria", Janzen brings with her an extensive background in public service and significant management experience as a business owner, educator and most recently as Executive Director of Chilliwack Community Services. She has also been an active community volunteer involved in contributing to Chilliwack through organizations like the Rotary Club of Chilliwack, Yarrow Ratepayers Association, Ann Davis Transition Society, Chilliwack Chamber of Commerce, Chilliwack Agricultural Commission, the Chilliwack Division of Family Practice, and the Chilliwack Youth Health Centre. Janzen is committed to fiscal responsibility having delivered balanced/surplus budgets in all her years in public service. "I have been so privileged to be part of Chilliwack and to experience its entrepreneurial, 'can-do' approach, its compassion and its commitment to working together to address issues. I look forward to rolling up my sleeves and working with residents, the business community, organizations, the City and the School Board to move our city forward."
At the provincial level Janzen committed to working with the BC Liberal team to form the next government. "I have been a long time BC Liberal, committed to making BC the best place on earth to live, thrive and realize its full potential." She pointed to job loses, a raft of new taxes, affordability and the highest auto insurance and gas prices in North America as key issues. As a strong business supporter, Diane is committed to building a strong economy recognizing the importance of a positive investment environment for the 517,000 businesses that call BC home and are the engine of job growth.
Diane is a long-standing resident of Chilliwack, with the family farm dating back to the 1930s. Diane lives with her husband of 37 years, Doug, in Yarrow on Heritage Tree Farm. Diane's two daughters had great growing up years attending Yarrow Elementary, Vedder Middle School and Sardis Secondary and had great community opportunities like swimming with the Stingrays Swim Club.
In order to become the candidate and represent the BC Liberal Party for the Chilliwack riding in the next election, Diane is asking for your support by purchasing a membership. The successful candidate will be chosen by the members at an upcoming meeting.