Fraser Valley – In 2018, the Ride to Conquer Cancer was shortened due to thick smoke from Interior wildfires. That won't be the case this year.
On Saturday, August 24, participants will embark on the 11th annual Ride to Conquer Cancer®, a two-day 200+ kilometre cycling fundraiser benefiting the BC Cancer Foundation.
The ride will once gain be from Cloverdale to Hope and the Facebook page can be found here.
Motorists are urged to avoid the Ride to Conquer Cancer route, or slow down to respect the cyclists' safety.

The Ride to Conquer Cancer begins at the Cloverdale Fairgrounds on the morning of Saturday, August 24th, routing more than 100km through Abbotsford with an overnight stop at Heritage Park in Chilliwack. On day two of The Ride, cyclists will travel from Heritage Park in Chilliwack over 100km to the finish line in Hope.
KEY IMPACT AREAS:
Saturday, August 24, 2019
11:00 am to 4:00 pm Luckakuck Way, from Evans Rd to Heritage Park

Sunday, August 25, 2019
7:00 am to 8:15 am Luckakuck Way, From Heritage Park to Topaz Dr
8:00 am to 1:00 pm Agassiz-Rosedale Bridge, Northbound

For more information on the route and opportunities to cheer cyclists on, click here.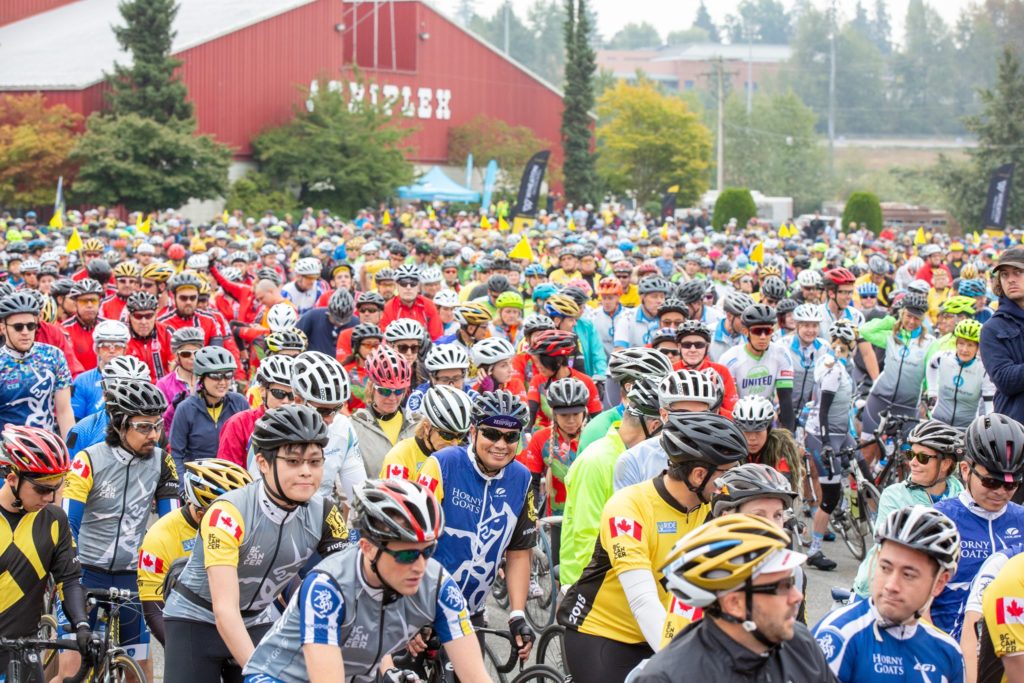 During Opening Ceremonies, thousands of Riders will gather to hear from organizers, executives and a cancer survivor to kick-off their journey. The total fundraising amount for The 2019 Ride will be announced.
Riders will then hear from Rick Davis, cancer survivor from Vancouver, who has been riding for six years now with his team The Summit Seekers who have raised almost $100,000 to date! In February 2013 after Rick was diagnosed with a very rare form of cancer, a stage 3 Adrenocortical Carcinoma he was told he only had a couple of years to live. Thanks to the support of the BC Cancer Foundation, his incredible team of Doctors at BC Cancer, dear friends and family and the funds raised by The Ride, Rick is able to Ride with us today alongside his wife Jane and share his story.
A Riderless Bike Procession will then take place, representing those who once rode and are no longer with us. Cancer survivors will lead the bicycle down an aisle at the ceremony while Riders take a moment of silence.
Over its 11-year history, the Ride to Conquer Cancer® has raised over $96 million to support more than 47 world-leading research projects underway at BC Cancer, advancing care and providing hope to over 77,000 people facing cancer across British Columbia.