Abbotsford – The fourth annual Aboriginal Arts and Culture Day takes place Sunday, June 9 at Trethewey House Heritage Site (2313 Ware St.) in Abbotsford. This free event, held each June in honor of National Aboriginal Awareness month, celebrates local First Nations and Metis culture. The event runs from 10 AM to 5 PM.
Tery Kozma created Aboriginal Arts and Culture Day four years ago in recognition of National Indigenous History Month. "I wanted to create an opportunity for the public to learn about Aboriginal arts, culture, history and traditions" says Kozma. "Each year, we focus on a specific topic, and this year's event is focused on the Missing and Murdered Indigenous Women and Girls." The event offers a unique, interactive, indigenous experience for the local community, and lets visitors engage, learn and experience traditional arts, culture and history.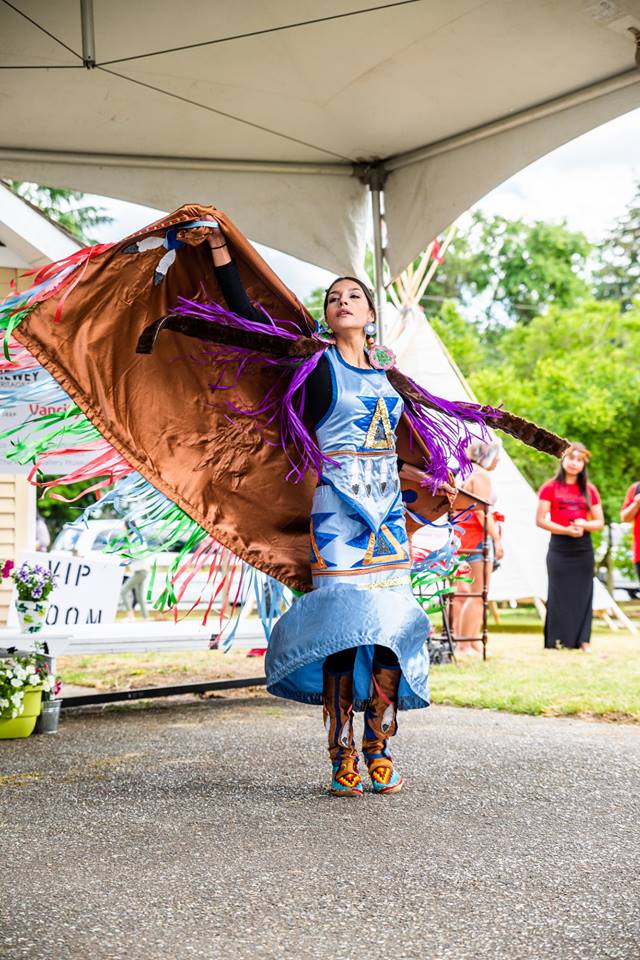 Visitors to the event will have the opportunity to watch First Nations and Métis artists create their work at Trethewey House Heritage Site, purchase product s directly from the artist, participate in a variety of workshops, or view the many artists perform. Centre stage will include storytellers, dancers and drummers, and the Sto:lo bannock food truck will make a reappearance. This year, they will be joined by the Spirit Bear Coffee Company.
Kozma and the Aboriginal Arts and Culture Day committee partnered with Heritage Abbotsford Society in 2018, and the event found a home at Trethewey House Heritage Site. "This year we've added an indigenous hip hop concert to the lineup in partnership with Abbotsford Arts Council" says Christina Reid, Heritage Abbotsford Society's Executive Director. "I can't think of a more perfect 'Arts and Culture' partnership than this" says Reid. The hip hop performance kicks the weekend's event off on the Kariton House grounds (2387 Ware St) on Saturday, June 8th from 7 PM to 9 PM.