Abbotsford  – For the third time in as many years, PBR (Professional Bull Riders) Canada's elite Monster Energy Tour, presented locally by Mac's and Circle K, will buck into Abbotsford on Saturday, October 13, at the Abbotsford Centre, for one night of edge-of-the seat action.
Tickets for the one-day event range in price from $25 to $80, standard fees apply, and can be purchased at the Abbotsford Centre Box Office, online at www.Ticketmaster.ca, or by phone at 1-855-985-5000.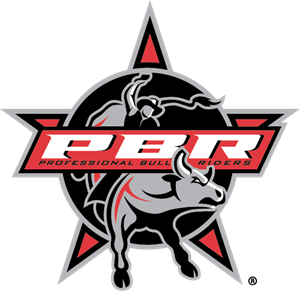 The Monster Energy Tour regularly features Canada's elite, alongside some of the league's top international athletes, squaring off against the rankest bucking bulls from the nation. Fans will witness exhilarating 8-second rides and wrecks throughout the action-packed event as the PBR's courageous riders face off against their 2,000-pound opponents.
In 2017, young-gun Lonnie West (Cadogan, Alberta) went a perfect 2-for-2 in the Fraser Valley to capture his first PBR event win. The victory propelled West from No. 10 to No. 5 in the national standings, where he concluded the year ranked No. 4 in one of the tightest races for the PBR Canada title in recent history.
Top contenders for the 2018 national title, Zane Lambert (Ponoka, Alberta) and Jared Parsonage (Maple Creek, Saskatchewan), tied for second. Currently ranked No. 2 and No. 3, respectively, both riders went a flawless 2-for-2 at the event, which once again will mark the tour's last regular-season stop prior to the PBR's Monster Energy Canadian Finals, presented by Mac's/Circle K and Dakota Dunes Casino.
Presently ranked No. 1 in the nation, Brock Radford (De Winton, Alberta), who made history in 2017 and finished just short of capturing his first national title, was ninth last season in Abbotsford.
While this year's event will be the Monster Energy Tour's third trip to the city, the stop will be marked with added significance as the league that brings fans the toughest sport on dirt celebrates its 25th anniversary.
As part of the Monster Energy Tour, riders have the opportunity to earn added prize money, with the stop collectively awarding $20,000, and increased points, with the event winner netting 120 world points.
The bull riding action begins at 7:00 p.m. PT on Saturday, October 13 at the Abbotsford Centre. All riders will attempt one bull each in Round 1. The Top 10 will then advance to the Championship Round for one more out and a chance at the event title. In addition to competing for points towards the Canadian national standings, riders will also have the opportunity to earn world points in an effort to earn a berth onto the elite 25th PBR: Unleash The Beast.