Chilliwack – Three incumbent Chilliwack School Board Trustees have stated that they will NOT run for re-election including Chair Paul McManus, Walt Krahn and Bob Patterson. They were all rather conservative and moderate and stated that they did NOT want to see the SOGI 123 argument become the election issue prior to the October 20th vote.
SOGI is the Provincially Mandated School Program (recognizing sexual orientation and gender identity)
The candidates who are anti-SOGI 123 that are running are Darrell Furgason, Barry Neufeld, Erma Vietorisz and Kaethe Jones.
Heather Maahs has her own views, including her religious beliefs with SOGI but for the most part, tactfully set that aside as a three time School Board Trustee.
From her media release: Heather Maahs is seeking a fourth term on the Chilliwack Board of Education.

One of Heather's goals this term are to see a rise in the reading and math scores of all the students in the district, particularly the grade sevens. "It is alarming to see such low scores of students at this age because it is very difficult, although not impossible, for them to catch up. This needs to be a call to arms for the new Board." 
A related concern for Heather is the downsizing of Distance Education and closure of Chance School by this current Board. "These actions limit the choices for parents of our most vulnerable students. Boards need to rally around these students by making sure there are more options and choices for them, not less. One size does not fit all." 
Her continuing belief is that Boards of Education have an obligation to reflect the values and aspirations of their communities.
In addition, she will continue to advocate that Boards subject all learning resources to a rigorous analysis, determining whether or not they are evidence based, in order to ensure all student's needs are being met and parental rights are not infringed upon. 
"Our young people have only the here and now for their scholastic learning. All our efforts, while working within the confines of provincially determined budgets must properly equip and encourage our students."

One of Heather's proudest accomplishment of the last term was being the driving force for recording board meetings. People are keenly interested in the decisions this board has made over the past year as illustrated by the numbers who are watching." Meetings can be viewed at any time on YouTube.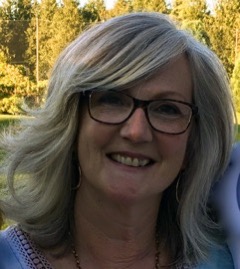 Incumbents Dan Coulter and Silvia Dyck along with new candidates David Swankey and Willow Reichelt are also running October 20.