Fraser Valley/Ottawa – 24 hours after the decision by the Federal Court of Appeals to stop the Trans Mountain Pipeline in its tracks and send it back to the drawing board, three prominent politicians finally comment.
Former Conservative/Canadian Alliance leader Stockwell Day:
Kinder https://t.co/dFH8azvyf5 heart is heavy today as I think of the many First Nation groups who were so looking forward to the environmentally sustainable,long term hope and prosperity which projects like this can bring,especially to their next generation.

— (((Stockwell Day))) (@Stockwell_Day) August 31, 2018
Mark Strahl, MP for Chilliwack—Hope: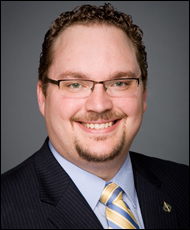 "This is a sad day for Canadian energy and pipeline workers who were counting on the work from the Trans Mountain pipeline expansion project to support their families. It is a sad day for Canadian competitiveness and investor confidence, as this is just the latest in the long list of job creating, tax revenue generating energy projects that has been cancelled or abandoned by the private sector since Justin Trudeau took office in 2015. It's a sad day for Canadian taxpayers, who, thanks to Justin Trudeau's mismanagement, now own a multi-billion dollar pipeline project that can't even be built. And it's a sad day for the dozens of indigenous communities who had signed benefit agreements and would have received millions of dollars to support those communities when the pipeline was expanded." 
"Justin Trudeau liked to lecture the House of Commons and tell Canadians how superior the process he had put in place to get pipelines built was. He bragged about how the endless delays and the millions of dollars in additional costs he added for project proponents on top of the already onerous National Energy Board process would not only create the so-called "social licence" to get projects built but would also get buy-in from Indigenous communities. He has failed to deliver what he promised, and this court decision is a crushing blow to his Pan Canadian Climate Plan, which was supposed to get pipelines built in exchange for a national carbon tax. What makes this failure even more acute is the fact that he put all of his eggs in the Trans Mountain basket when he cancelled the Northern Gateway Pipeline and killed the Energy East pipeline. Now we are left with a situation where Canadian energy is landlocked and we are forced to continue to sell Canadian oil at a massive discount to the United States." 
"Justin Trudeau said repeatedly that the Trans Mountain pipeline will be built. He's failed to deliver on that promise and unfortunately it is Canadian taxpayers and Canadian workers who are paying the price for his failure." 
Andrew Scheer, Leader of Canada's Conservatives and the Official Opposition:
"Justin Trudeau is spending $4.5 billion in taxpayer money to buy a pipeline he can't even build. This is quickly becoming the most expensive scandal in the history of Canadian politics.
"This is Justin Trudeau's personal failure.
"For over a year and a half, Canadians have waited for Trudeau to come up with a concrete plan to ensure this pipeline project is completed. Instead, he offered one delay after another, and the ruling today shows that he couldn't even carry out his own government's consultation process. He has now left Canadian taxpayers on the hook for a pipeline that he isn't allowed to build, jeopardizing jobs and investment at the same time as our economy faces the uncertainty of NAFTA re-negotiations, tax hikes, and Liberal deficits.
"The Trans Mountain pipeline is crucial to oil and gas workers across Canada and to the regional economies that stand to benefit from its expansion, including the 43 First Nation communities that have benefit agreements worth $400 million which now hang in the balance.
"First Nations consultation is an evolving but critical component of completing major projects in Canada. Despite his rhetoric, Justin Trudeau has failed to properly adapt to the changing legal landscape. In doing so, the Trudeau Liberals have failed Canadian workers and Indigenous Canadians who saw opportunity in the expansion of the Trans Mountain pipeline.
"From day one, Trudeau has mishandled the critical decisions necessary to get these important resource projects underway. He vetoed the Northern Gateway pipeline, and then killed Energy East with last-minute regulatory changes that favoured foreign imports over Canadian energy.
"Canada's Conservatives are the only party fighting for the hardworking men and women in our resource sector, whose jobs and livelihoods depend on the projects that Justin Trudeau has failed to champion.
"A Conservative Government will fix the mess Justin Trudeau has made."