Cultus Lake -JUNE 22, 2018 UPDATE –  Milling and paving will take place on Vedder Mountain Road east of Cultus Lake Road for two days.
Wednesday June 27 and Thursday June 28.
Expect traffic delays to and from Yarrow and Cultus Lake with connections to Garrison, UFV and Chilliwack.
The new roundabout will replace the existing three way stop.
ORIGINAL STORY AUGUST 22, 2017 – After this fall's opening of the new Vedder Bridge complete with a roundabout to Chilliwack Lake Road, comes the construction of another roundabout.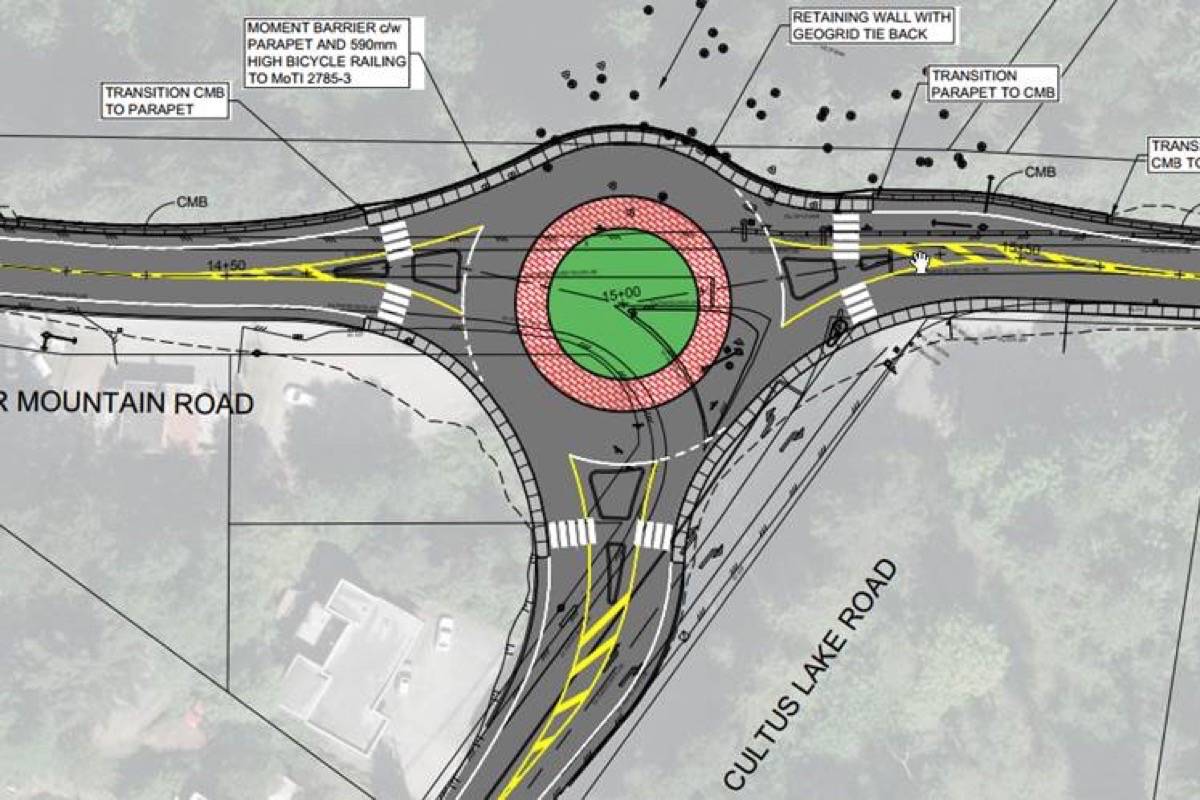 This will replace the three way stop light at Cultus Lake Road/Columbia Valley Road and Vedder Mountain Road.
It will be a single lane roundabout that has already been budgeted in the plans with the City of Chilliwack.
The $7.1 million project will see shovels in the ground by September/October of this year. That will include road widening and shoring up road sides.
The project should be finished by November 2018, so expect another year of construction delays en route to Cultus Lake.