Abbotsford – JUNE 20 UPDATE – Abbotsford Fire says the fire at Cap't Crunch started with one vehicle and quickly spread. Retired mechanic and longtime member of the Fraser Valley Classic Car Club, Henry Lehn, says fires like the one at Capt'n Crunch happen all the time (at many auto wreckers). You have batteries and spilled liquids let alone siphoned fluids like gasoline, and with the heat, you can easily have a fire. Lehn has dealt with the auto wreckers many times in years gone by and praise the ownership over the years for doing their best to keep things safe.
Abbotsford Fire says the structure was a total loss. One AFRS member was taken to the hospital for assessment and treatment of minor injuries and later released. Two employees of the business received medical attention for minor injuries on site.
The cause of the fire was related to business operations occurring on site. Businesses are reminded to ensure proper safety measures are in place when working with heat around flammable liquids.
JUNE 19 ORIGINAL STORY – Abbotsford Fire Crews are working a blaze at the Capt'n Crunch Auto/Waste Recycling Depot on Vye Road in Chilliwack. No word on the cause of the blaze.
Abbotsford Fire Rescue Service asks you to please close windows if you have smoke coming into your home and or building.
Fire crews have knocked the fire down is a major degree although they will be on site as there are many vehicles, tires and car fluids that could erupt into flames.
As of 4:30PM there is a road closure of Vye Road between McKenzie and Riverside. This is affecting border traffic at Sumas Crossing.
Photos courtesy Kevin MacDonald/KAM Productions
KAM reports that the main building and outer buildings have been destroyed.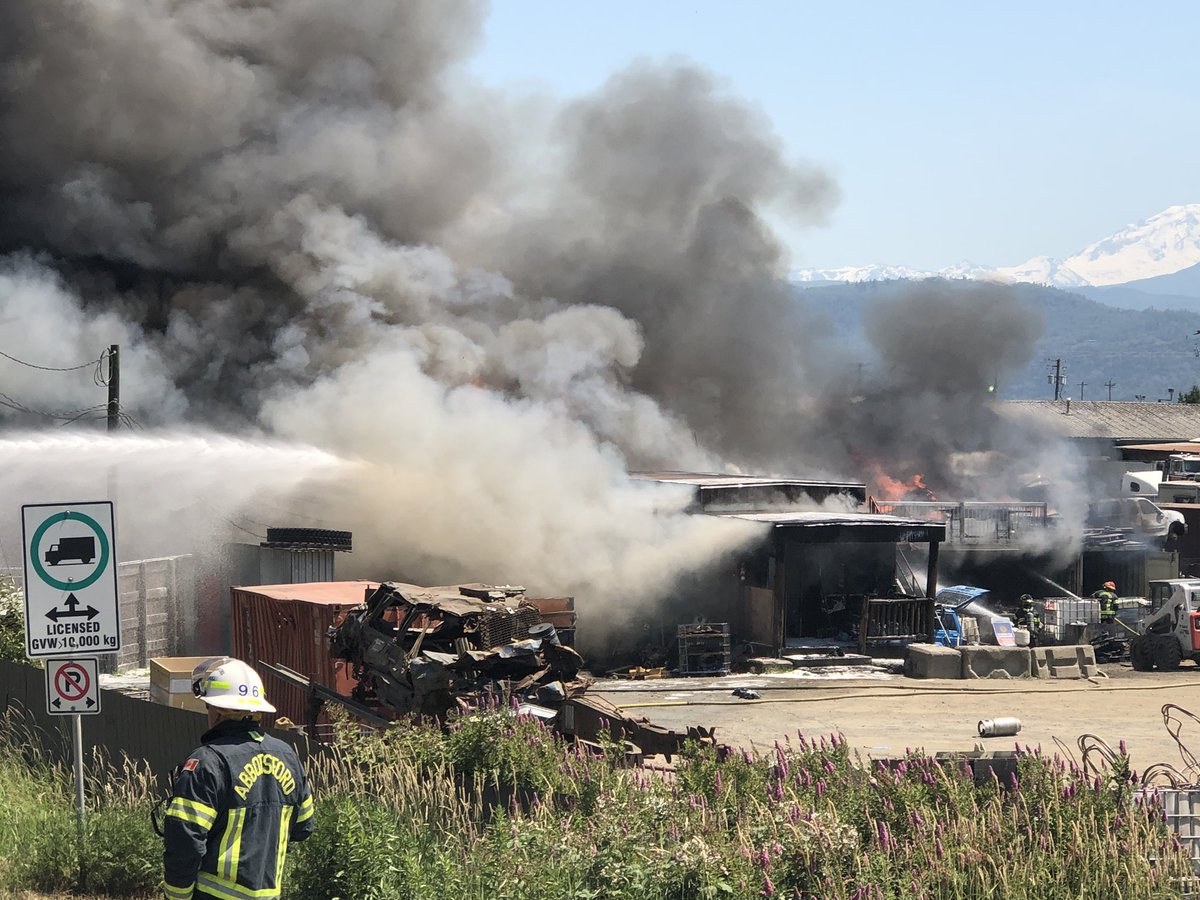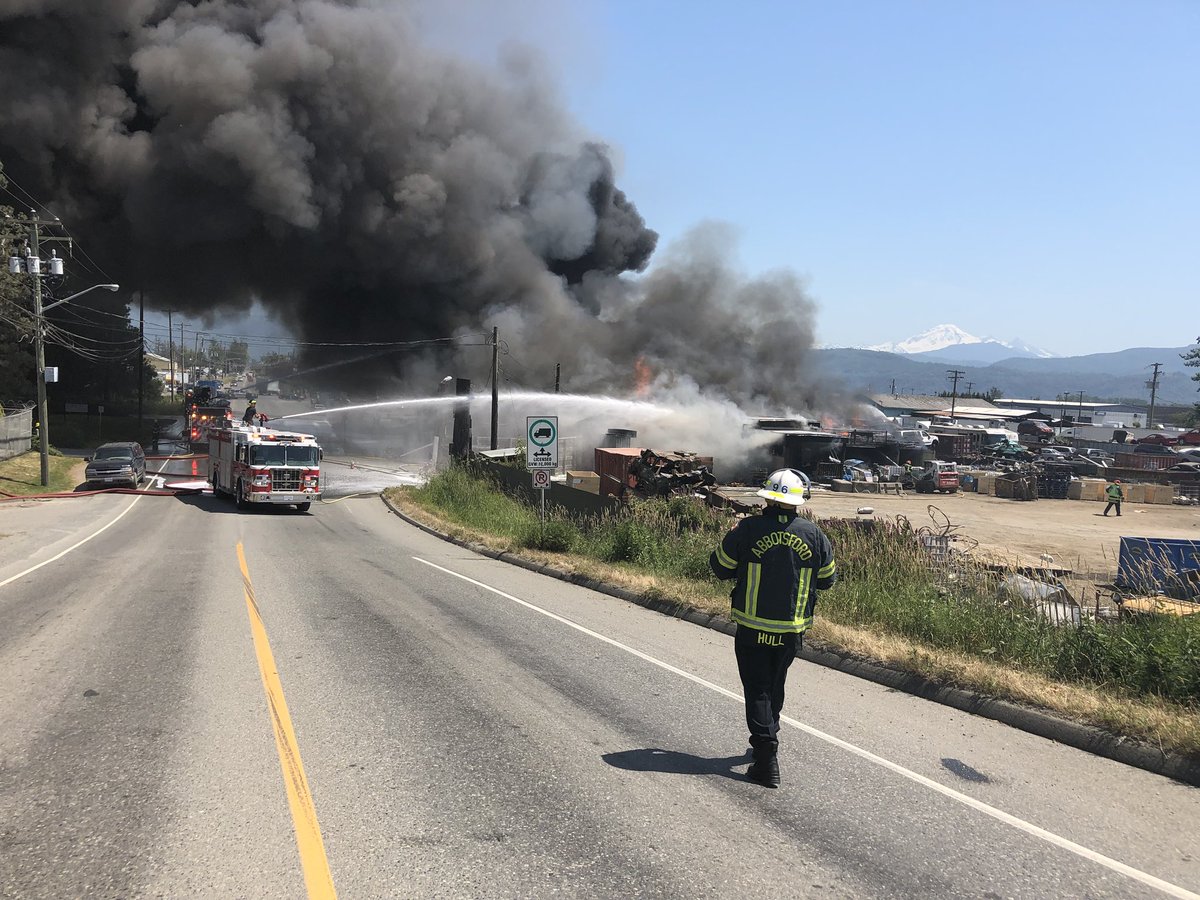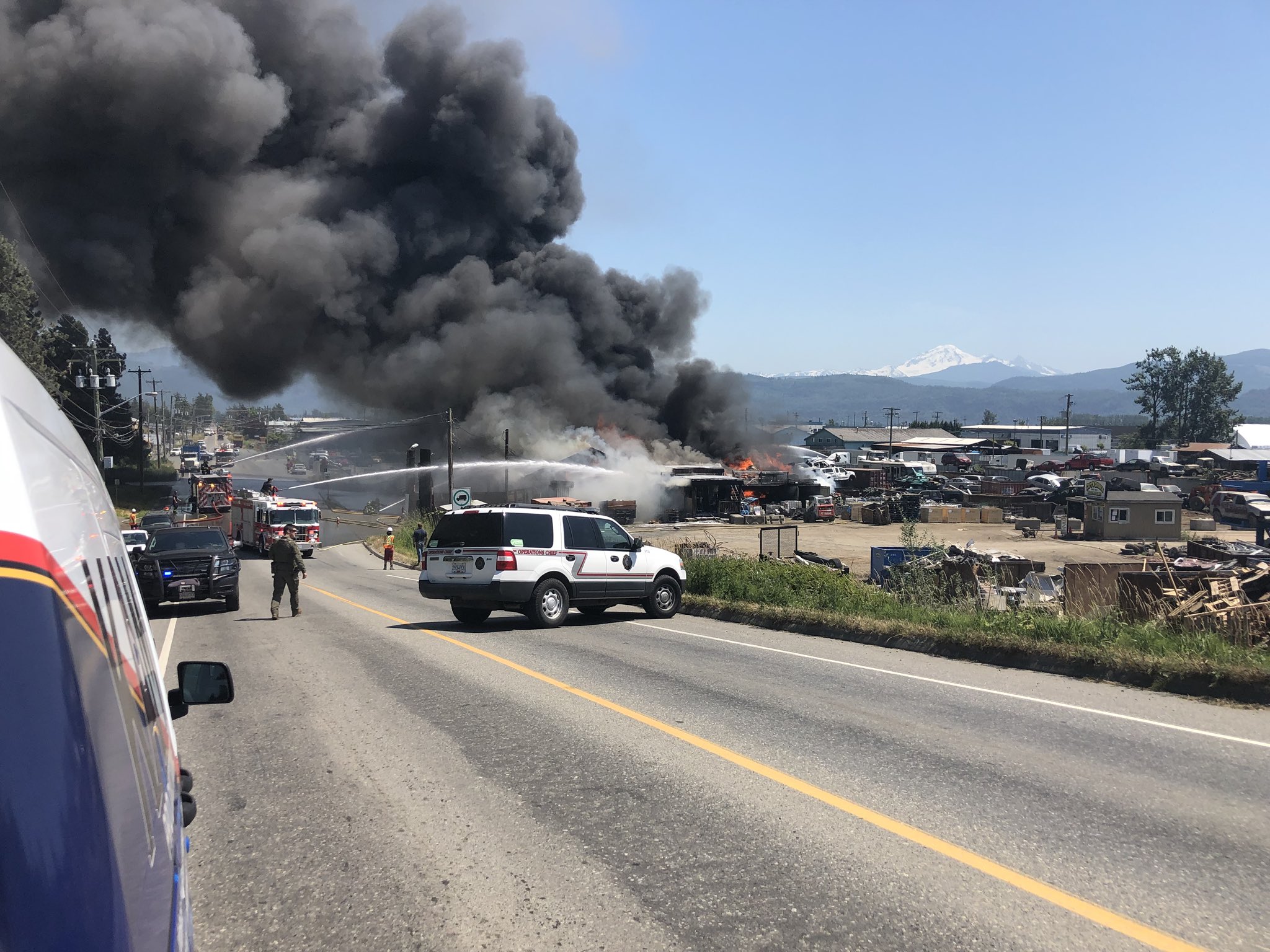 Fire on Vye Rd in Abbotsford #abbotsfordfire pic.twitter.com/An3sZAgqy6

— William Tetlow (@TetlowBill) June 19, 2018