Chilliwack (Hockey Canada)– 2018 RBC Cup recap: Saturday, May 19, 2018
Wellington Dukes 2, Wenatchee Wild 1
(Game story and stats here)
Chilliwack Chiefs 3, Ottawa Jr. Senators 2
(Game story and stats here)
2018 RBC Cup Award Recipients:
Top Forward – Jasper Weatherby, Wenatchee Wild
Top Defenceman – Darby Gula, Steinbach Pistons
Top Goaltender – Daniel Chenard, Chilliwack Chiefs
Top Scorer – Jasper Weatherby, Wenatchee Wild
Tubby Schmalz Award (Most Sportsmanlike Player) – Zachary Salloum, Ottawa Jr. Senators
Roland Mercier Award (Most Valuable Player) – Will Calverley, Chilliwack Chiefs
2018 CJHL Awards:
RBC CJHL National Junior A Player of the Year – Chris Van Os-Shaw, Spruce Grove Saints
RBC National Junior A Scholarship – Geoff Kitt, Carleton Place Canadians
Championship game – Sunday, May 20:
The host Chilliwack Chiefs will face the Wellington Dukes in the 2018 RBC Cup championship at 4 p.m. PT
For more information on the 2018 RBC Cup, please visit HockeyCanada.ca, or follow along via social media on Facebook and Twitter.
TSN and RDS, the official broadcasters of Hockey Canada, will broadcast the championship game. The game can be viewed live on TSN 1 and 3 on Sunday, May 20, and on tape delay on Monday, May 21 at 8 p.m. ET on RDS.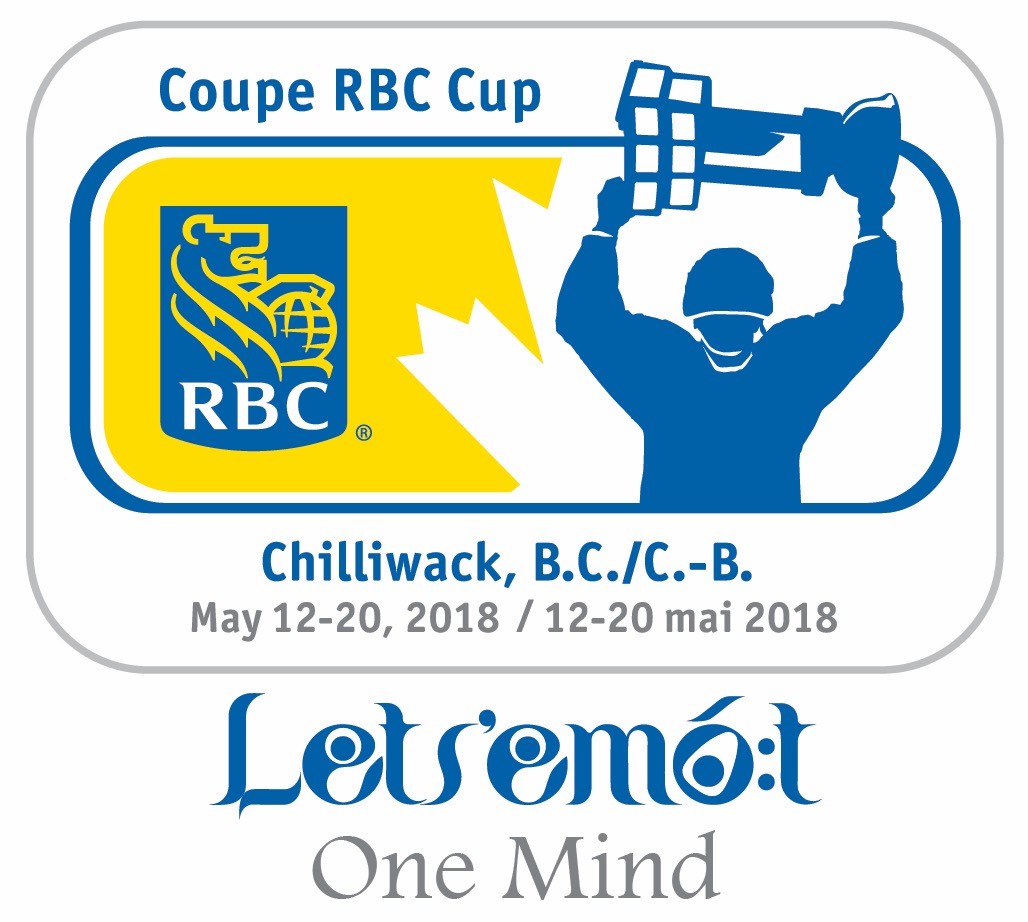 "The difference is we didn't spend all night in the penalty box. We were discipline. We came out and played the way we play hockey when we play well. We stayed within our structure and created opportunities when we could get them. We tried to keep pucks on the outside and we had a hot goalie.
"There's a lot of preparation from today's game that is going to carry over. I think the guys understand what it's going to take. Either one of these teams coming out of here tonight, either Chilliwack or Ottawa, are amazing teams. We have to get home, get rest, and be ready to play."
John Druce, head coach of the Wellington Dukes, on his team's semifinal win and preparing for the championship game at the 2018 RBC Cup
"It was fun and it's on a huge scale at nationals, you're not going to get any bigger than this. This is probably the only game that I can remember where it's [his play] been the most valuable to the team and the most lop-sided. Our team put in a good effort. I think everyone did their role well and we got a couple bounces, and that's all we needed. It was good for our team and I'm happy about the opportunity to go forward tomorrow."
Jonah Capriotti, goaltender and Saturday's player of the game for the Wellington Dukes, on his 50-save performance
"I thought we played better tonight than we did on Thursday night. Obviously they [Wellington] had a little different plan. They weren't as aggressive and I'm guessing they wanted to stay out of the penalty box. The easy thing is to look at their goaltender, but they blocked a lot of shots and got to a lot of rebounds and cleared them out. Most of the game was spent inside their blue line, but they did a good job. Like I said, they blocked a whole bunch of shots and cleared rebounds. They did what they had to do. They definitely made the most of their opportunities."
Bliss Littler, head coach of the Wenatchee Wild, reflects on his team's 2-1 semifinal loss to Wellington
"Tonight it was our penalty kill. We had to kill a couple double-minors, but it's been like that all year. Our penalty kill has been stepping up and the guys have been buying in, blocking shots, and swarming pucks. It's a beautiful thing to watch. We have to give credit to that team [Ottawa]. They played us twice and they played hard both games. It's nice to see the guys getting rewarded for all the hard work they're putting in."
Brian Maloney, head coach of the Chilliwack Chiefs, shares his thoughts on the team's semifinal win
"Coach [Brian Maloney] has been preaching all season to get to the net. Our D-men are doing a good job of getting pucks through, so I just went to the net and got a lucky bounce. The puck was right on the doorstep and I just had to tuck it home."
Kaden Pickering, forward for the Chilliwack Chiefs, on his game-winning goal
"If you look at all the scores, all these games are so close. Our five games were a one-goal margin, four of them into overtime and we almost went in to overtime again tonight. We're proud of the boys. It's tough because they know they made mistakes that could have been avoided. They played a very good game, but to win at this level you need a perfect game. Playing Chilliwack, they had the fans and energy on their side.
"It was fun. I'm happy for the boys because they had a good season, but at the same time, I know right now they're disappointed."
Martin Dagenais, head coach of the Ottawa Jr. Senators, reacts to his team's loss in the semifinal