Abbotsford/Mission  -MAY 16 UPDATE – The City of Abbotsford and Mayor Henry Braun announced the issuing of an evacuation alert for the unprotected area north of the CN Railway in Glen Valley.
This is not an evacuation order.
Residents are encouraged to be ready to evacuate under short notice by packing several days of clothing, medications, toiletries, and important documents in the case of an evacuation order.
Detailed information can be found here.
MAY 12 ORIGINAL STORY – The City of Abbotsford and the District of Mission are prepared for the spring freshet and rising river levels.  City staff are closely monitoring snow pack and runoff forecasts provided by the Ministry of Environment and the readings on the Mission Gauge, which is the main indicator of the rising water level of the Fraser River.
Click here for the May 2018 Information Bulletin and Background Information
Video from Kevin MacDonald/KAM Productions

Detailed flood information updates will be posted to this page as it becomes available. Residents can also download the City's App to receive direct notifications if the situation changes.   Download the City App and 'allow' notifications from the app as users will receive notifications right to their smart device when and if the freshet conditions change.
RESOURCES & LINKS: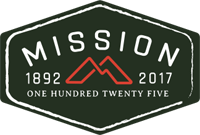 The District of Mission have set up on their website, a 2018 freshet page and stay up to date on potential for flooding.