Victoria/Fraser Valley – Students at 51 schools throughout the province will have new playgrounds when they return to school in September, as part of a new playground fund that will take fundraising pressure off of parents.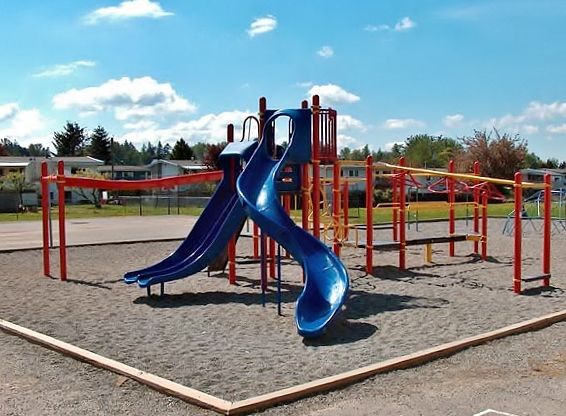 "All students deserve quality, safe and accessible playgrounds at school, regardless of how much their parents can fundraise," said BC Premier John Horgan. "That's why we're lifting the burden off of parents by investing $5 million today, and every year moving forward, to build playgrounds where they are needed most."
This funding is part of a new, ongoing Playground Equipment Program that will provide up to $5 million each year to school districts to buy new or replacement playground equipment. This year, 26 schools are receiving $90,000 for a standard playground, and 25 schools are receiving $105,000 for a universally accessible playground.
Districts applied for the funding in April 2018, and playgrounds are being funded based on greatest need. Priority is given to schools where there is currently no playground, and then to schools where the existing playground is aging. Districts that did not receive funding this year will receive funding next year, if they apply for it.
Chilliwack, Abbotsford, Mission, Surrey, Langley, Fraser Cascade will all receive money.
The irony is that this comes on the heels of an arson that burned down a playground at Emerald Park in Chilliwack.
Meanwhile the British Columbia School Trustees Association was pleased to see the government investing in local school and communities with the announcement of the Playground Equipment Program, which will see the province investing $5 million into new playground equipment for schools every year.
"Students, parents, school staff and local community members will surely appreciate the government's investment in improving BC's playgrounds," said BCSTA President Gordon Swan in response to the announcement. "I would like to thank Premier John Horgan and Education Minister Rob Fleming for committing to improve playgrounds throughout BC in the years to come in accordance with the plans outlined today, and for relieving some of the financial burden parent advisory councils (PACs) face every school year as they work to keep playground equipment functional and safe."
The announcement indicates that 51 schools will see new equipment installed prior to the start of classes in September, with funding being allocated based on greatest need.