Surrey – On Tuesday evening, Surrey Mayor Linda Hepner surprised everyone by announcing that she will not run for re-election as Surrey Mayor and seems to have closed the door on her political career.
At least for now.
This was her media release. A Media conference is planned for Wednesday.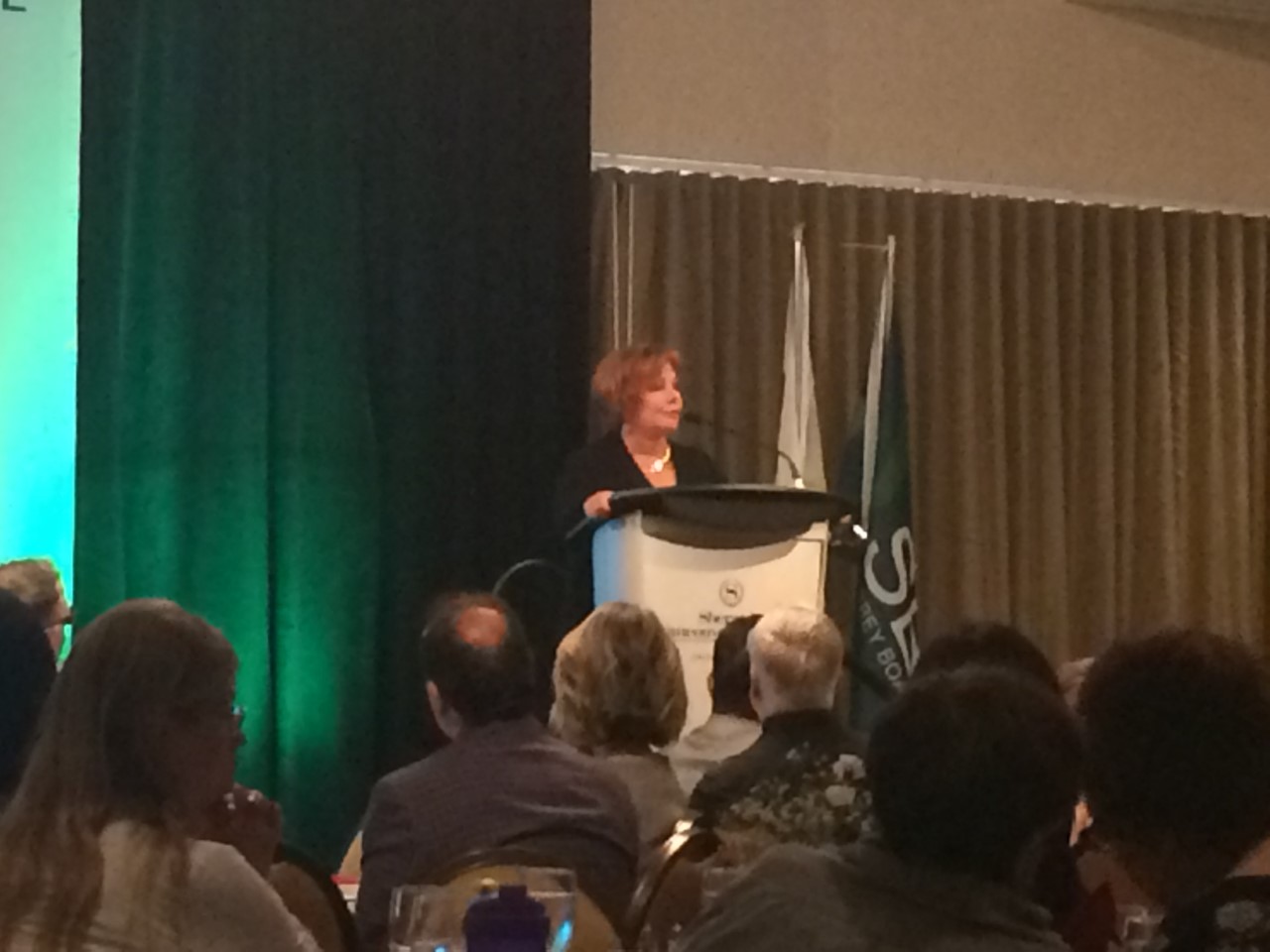 For 33 years the City of Surrey has been a chosen priority in my life and I have been honoured to serve the people of this City.
Now after this four year term as Mayor, nine years as Councillor and more than two decades as a senior staff member, I have decided not to seek re-election at the end of this Council term.
During my time with Surrey, the City has evolved from a modest suburb into the region's second metropolitan centre and a globally recognized leading edge city. I am very proud to have contributed to this transformation, but there will always be more to do, more to achieve and, therefore, there is never an ideal time to leave.
I have thought long and hard about this and it has not been an easy decision to make, but I sincerely believe that now is the right time to dedicate more time to my family and friends.
I look forward to serving out my term as Mayor as we finalize the largest investment in transportation and housing in the City's history. In my more than three decades at the City of Surrey, I have had the pleasure to work with remarkable people at all levels and I have made many friends along the way. To all the staff at the City, I want to thank you for the exceptional work you have done and continue to do. Finally, I want to give my heartfelt thanks to the people of Surrey for their ongoing trust and support. It has been an honour and privilege to serve you and the City of Surrey.
Sincerely,
Linda Hepner
Global news anchor Chris Gailus noted on Twitter :
The mayor jokes are flying fast and furious tonight and some are even decent, but Hepner (Surrey) makes NINE local mayors not running for re-election. There is a major leadership vacuum in Metro Van at an important time in our history. This is going to be interesting!

The Mayor NOT running for re-election include Darrell Mussatto (City of North Vancouver); Richard Walton (District of North Vancouver); Gregor Robertson (Vancouver); Greg Moore (Port Coquitlam); Ted Schaffer (City of Langley); Nicole Read (Maple Ridge); Wayne Baldwin (White Rock); and Lois Jackson (Delta).