Chilliwack – A new specialized treatment centre for youth facing substance-use challenges is coming to Fraser Health. The irony is that it's located within a stones throw from the new Molson-Coors brewery.
The facility is a first of its kind for the region, Fraser Health is opening a treatment facility exclusively for youth aged 13 to 18 years old. The 20-bed centre in Chilliwack, which will serve all youth in Fraser Health region, will offer treatment programs that are tailored to meet the needs of youth facing addiction.
BC Housing has purchased a site in Chilliwack located at 45456 Yale Rd. and will be paying for the construction of the centre. The project is currently in the design and program development phase, and, throughout the process, the project team is engaging with families and youth with lived experience to ensure the new facility provides a therapeutic environment to support recovery. Construction of the centre is scheduled to be complete in spring 2019. A rezoning application for the location will be submitted to the city for approval.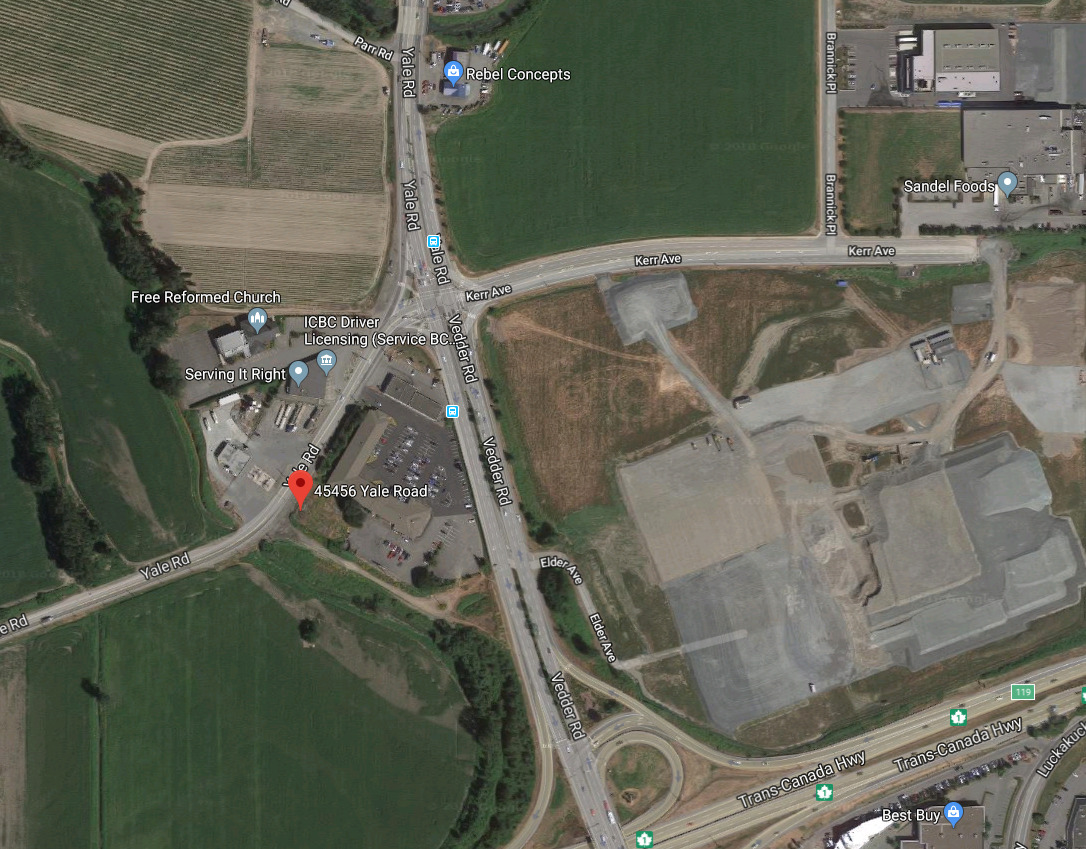 "Last year in B.C., 23 young people under the age of 19 lost their lives to overdose, a heartbreaking outcome of the overdose crisis that is devastating our communities," said Judy Darcy, Minister of Mental Health and Addictions. "We must do everything we can to ensure that youth living with addiction have the supports they need to get on a pathway to hope and recovery, and this new residential treatment facility is an example of how we're working with community partners to do just that."
The B.C. government has committed $3.7 million in funding in both 2018-19 and 2019-20 to ensure the sustainability of this important regional residential treatment facility and to provide community-based supports for youth living with addiction. BC Housing invested $1.76 million to purchase the site and will fund construction costs, which have not yet been determined.
The facility will provide programs created with input from youth who have experienced problematic substance use and their parents, including comprehensive assessment, treatment and recovery for up to six months. Based on the understanding that mental-health and addiction concerns may stem from unresolved trauma and challenges with relationships, the treatment approach will focus on four core areas, including:
One-on-one and group counselling to work through relationship concerns. When appropriate, a patient's family members will be incorporated into their treatment plan to help strengthen these supports. Incorporating counselling in a group setting into a young person's treatment plan helps youth to establish a support network among their peers, and reinforces that they are not alone in their recovery from substance use.
Recreational activities to help connect patients to nature, including on-site green space to accommodate sports such as volleyball, as well as off-site activities such as hiking, swimming and rock-climbing. Encouraging youth in treatment to participate in recreational activities provides them with a variety of experiences that promote physical activity, build confidence and allow them to master new skills.
A safe space to explore a patient's cultural and spiritual beliefs to support their recovery and mental wellness, including collaboration with local First Nations for optional cultural learning activities.
Training programs, such as continuing education, cooking and skills training, along with volunteer opportunities to support young people in preparing for the future when they are on the road to recovery. Providing youth with an array of practical experiences allows them to discover where their talents and interests may lie, and enables them to envision their future when they are in recovery.