Men's Volleyball: Blues rally for four-set win over Cascades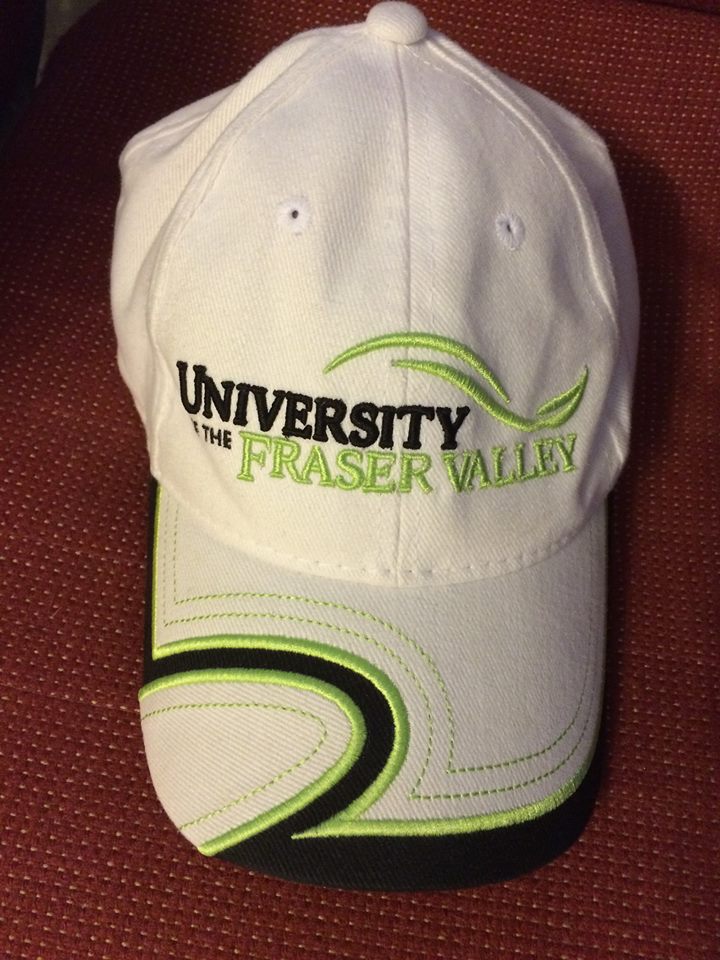 A strong start gave way to a disappointing finish for the University of the Fraser Valley men's volleyball team, as they dropped a four-set decision to the PACWEST-leading Capilano Blues on Saturday in North Vancouver.
The Cascades took the first set 25-23, with Nick Bruce converting UFV's third match point on a thunderous kill from the left side. But it was all Blues after that – they took the next three by scores of 25-17, 25-13 and 25-19.
Capilano, No. 6 in the CCAA national rankings, boosted its conference-best record to 17-3, while the No. 14-ranked Cascades fell to 9-9, tied for third in the PACWEST with the Douglas Royals.
"I just felt like we stopped executing our jobs," UFV head coach Kyle Donen said. "The things we were doing well I the first set, we didn't sustain for the match. We played well in that first set, and looked good in the first part of the second. But for lack of a better phrase, the wheels kind of fell off.
"We went away from our game plan in the latter part of the second set, and the third and fourth."
Bruce led the Cascades with 11 kills and 12 digs, and Ben Friesen and Dayton Pagliericci chipped in offensively with eight and five kills, respectively. Pagliericci, Adam Frederickson and Josh Fefchak registered two blocks apiece.
The Cascades volleyball teams are back in action at home next weekend, hosting the VIU Mariners in a Friday-Saturday set at the Envision Financial Athletic Centre.
Women's Volleyball: Cascades with the big-time bounce-back to beat Blues
The University of the Fraser Valley women's volleyball team rebounded from a three-set loss to the Capilano Blues in the best way possible – by earning a straight-sets win of their own in the rematch.
The Cascades, who struggled in a three-set defeat on Thursday, returned to Capilano's North Vancouver campus on Saturday and blitzed the Blues by scores of 25-22, 25-15 and 25-20.
The result allowed the CCAA No. 7-ranked Cascades (11-7) to reclaim sole possession of third place in the PACWEST conference from the No. 11-ranked Blues (11-9).
"We were really in control of the match from start to finish," UFV head coach Mike Gilray said. "We lowered our unforced errors total, and we served at a much higher rate. We spend time preparing and knowing areas of the court we want to hit, and today, we did a better job sticking to our game plan."
The Cascades' outstanding night at the service line featured 92 per cent accuracy, and eight aces against just six errors. Olivia Heinen and Kim Bauder notched two aces apiece.
UFV's passing was also much-improved over Thursday night, allowing them to run a more balanced offence. Heinen's 30 assists set the table for 12 kills by Amanda Matsui, eight by Cassidy Pearson, and seven by Bauder. Bauder added 16 digs, and libero Cassidy King had 12 digs.
The Cascades volleyball teams are back in action at home next weekend, hosting the VIU Mariners in a Friday-Saturday set at the Envision Financial Athletic Centre.
Men's Basketball: T-Wolves' long-distance shooting spectacle yields win over Cascades
An incredible first-half shooting performance powered the UNBC Timberwolves to victory over the University of the Fraser Valley men's basketball team on Saturday evening by a 101-91 score.
The host T-Wolves, coming off a 97-93 overtime win over the Cascades in Friday's opener, were red-hot from the opening tip. They went a mind-bending 16-for-22 (72.7 per cent) from beyond the arc in the first half, and led 66-46 at the break.
UFV dug deep and made a second-half push behind strong offensive performances from forwards Mark Johnson and Sukhman Sandhu. After trailing by as many as 22 points, they cut the deficit to five (94-89) on Vick Toor's steal and breakaway layup with 2:47 left in regulation.
But the T-Wolves responded with – what else? – a three-pointer, courtesy Anthony Hokanson, and they were able to fend off the Cascades in the dying minutes to secure the weekend sweep and even their record at 10-10.
The result officially eliminated the Cascades (5-13) from the Canada West playoff race, ending a streak of eight consecutive post-season appearances.
"It was a heck of a run, and that's what I and the whole group plan on getting back to next year," UFV head coach Adam Friesen said, reflecting on the end of the eight-season playoff streak. "Our halftime talk tonight was a lot about character, and if we think we have expectations for next year, it has to show in moments like this when things are tough.
"We have the talent, and a lot of the mistakes we've made that have cost us ballgames are due to youth and inexperience. The only way to build that is to go through a year like this. We have a smart, dedicated group, and I think next year we're going to see the benefit of the lessons learned this year."
Of the T-Wolves' first-half shooting outburst, Friesen said he'd "never seen anything like that."
"Senior Night can bring out some special performances," he said with a wry chuckle. "They're a really good team, but that shooting performance in the first half was incredible. But the way our guys responded in the second half, I was really proud of. We didn't hang our heads – we understood what the first half was, and the guys stuck together and showed a lot of character."
Johnson had an outstanding evening, racking up a game-high 34 points in exceedingly efficient fashion – 13-for-16 from the field, and 7-of-8 from beyond the arc. He added 13 rebounds and two assists for good measure. Sandhu also excelled, registering 19 points, five rebounds, three assists and two blocks off the bench. Toor chipped in with 12 points and five assists.
"Mark led the team to keep battling, and he did it with his work and his focus," Friesen said of Johnson. "He kept us in it until the very end, and he hit a lot of shots."
The T-Wolves never really cooled off from three-point range, hitting 21-of-36 attempts from distance. Seven UNBC players hit at least two shots from the land beyond, led by Jovan Leamy, whose team-high 28 points included five triples. Volodymyr Pluzhnikov (17 points), Daniel Stark (12) and James Agyeman (11) also scored in double figures for the hosts.
The Cascades basketball teams wrap up the Canada West regular season next weekend, hosting the Manitoba Bisons in a Friday-Saturday set at the Envision Financial Athletic Centre.
Women's Basketball: T-Wolves salvage weekend split, top Cascades 82-66
The hot-shooting UNBC Timberwolves denied the University of the Fraser Valley women's basketball team a chance to lock up a Canada West playoff berth, topping the Cascades 82-66 on Saturday to earn a weekend split in Prince George.
The Cascades, coming off a 77-70 victory in Friday's opener, were unable to slow the T-Wolves in the first half of the rematch – the hosts shot a scorching 60.6 per cent from the field (20-for-33) and led 53-31 at the break.
UFV, despite trailing by as many as 24 points in the second half, dug deep and mounted a comeback, trimming the deficit to nine points (66-57) after opening the fourth quarter on an 8-0 run. But UNBC guard Maria Mongomo got her team back on track, hitting a pair of and-one layups in quick succession midway through the frame, and the T-Wolves kept the Cascades at bay from there.
UNBC finishes its Canada West schedule with a 9-11 record, while the Cascades (7-11, 12th in Canada West) will look to punch their post-season ticket next weekend as they host the Manitoba Bisons in a Friday-Saturday set at the Envision Financial Athletic Centre.
"I thought they were a desperate team tonight, really came out with a lot of energy," UFV head coach Al Tuchscherer said of the T-Wolves. "Mongomo really asserted herself early, and we didn't adjust to it and it snowballed from there. We couldn't reel it in."
Sara Simovic paced the Cascades with 24 points, Shayna Litman scored 18, and Taylor Claggett had a double-double with 11 points and 12 rebounds.
Mongomo poured in a game-high 27 points and added five steals for the T-Wolves, and Vasiliki Louka (20 points, 12 boards) had a double-double of her own.
In a noteworthy display of accuracy, UFV and UNBC combined for a perfect night from the foul line, both teams going 19-for-19.
"We just reminded the girls at halftime what we've been trying to do the last few weeks – getting back to playing hard, communicating and playing together," Tuchscherer said. "It's really been our focus, and we got back to it in the second half and ended up winning both of those quarters. But the hole was just too big."