Chilliwack – Leanna Kemp is the new Executive Director for the Chilliwack Chamber of Commerce. Her Facebook page stats that she remains with Chilliwack Restorative Justice & Youth Advocacy Association.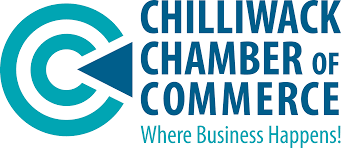 In her inaugural to Chamber members:
As your new Executive Director of the Chilliwack Chamber, I look forward to meeting each and every one of you over the next few months.  As I begin a new role, I would like to welcome your thoughts, feedback and suggestions on the happenings around the Chilliwack Chamber the last few years.  Together, with our Membership Development Coordinator, Marni, we have composed a survey of 10 questions, the link is provided below, we would sincerely appreciate your time to fill it out.  This information will go a long way in supporting the development of our 2018 Strategic Plan.  We also have 3 sessions of Conversation (in person) that you are welcome to attend…
Again, your time and consideration of this matter is greatly appreciated.  We look forward to hearing from you.