Chilliwack – The homeless campers at the site of the old Empress Hotel in Chilliwack were, like many other homeless people in the Fraser Valley, were swamped out and drenched during the heavy rain from Friday and Saturday.
On Sunday, FVN went to the Empress camp to check in on the campers.They were trying to dry out as best they could. Fortunately, the forecast is for sunny and dry conditions for the next few days.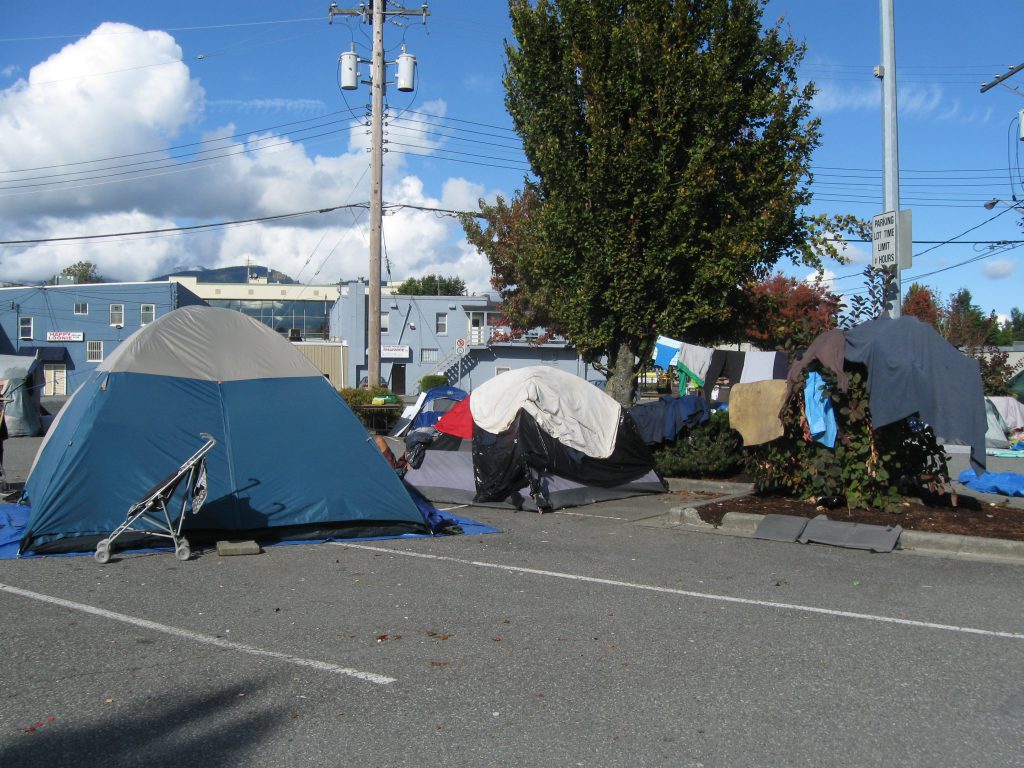 They are facing another court date with BC Supreme Court on Wednesday October 12, when the City of Chilliwack will continue legal action to have them removed from city owned property and give them the option to move to a public park downtown (where an earlier BC Supreme Court decision gives them the overnight right to camp) or head to  shelters provided by the like of Salvation Army, Cyrus Centre and Ruth & Naomi's.
Pivot Legal Society is representing them in court.
Some of the campers say that they are still feeling threatened and harassed by Griffin Security and the occasional Mountie.
The heavy rains soaked everything that the campers own, from blankets and clothes to sleeping backs and coats. A member of the Chilliwack Alano Club alerted FVN that the campers could use some help with dry bedding and clothes. Not once did any of the campers ask FVN for money or food, but they were surprised that a member of the media treated them with a little compassion and dignity. (NOTE: FVN has close ties with the Chilliwack and Abbotsford Alano Clubs).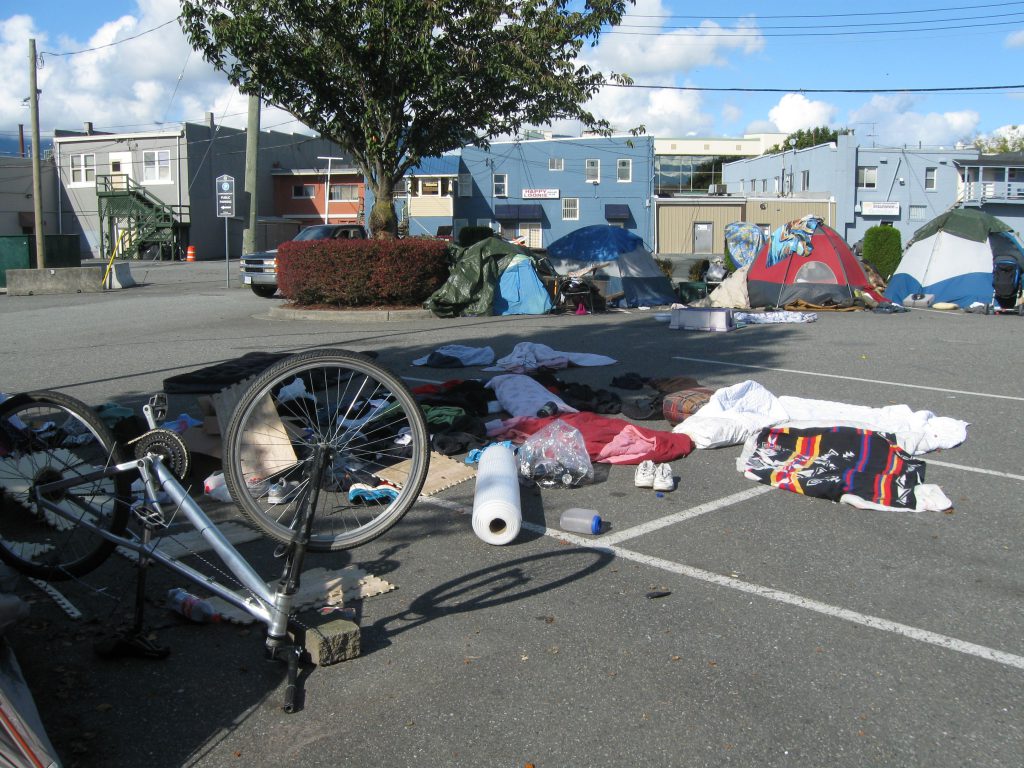 Another camper told FVN that they are just average people who are down and out and just trying to survive. They have no hidden agenda. This as a religious group were singing gospel songs across the street on Young in front of a defunct pizzeria. It seemed to this FVN reporter that they were singing to the campers, from a "safe distance".
Are there drug and alcohol concerns? Of course. Addiction always runs rampant in any homeless camp/situation.Anyone in the know, already understands that drug and alcohol abuse are symptoms of a much larger problem. One that is complicated.
If you wish, you can drop off dry blankets and clothing at the campsite off Princess and Young.
The irony in this is that the City of Chilliwack recently approved low income housing. It's an 80-unit Urban Village affordable housing project on Yale Road between Airport and Parr Roads.
But that won't be move in ready until 2018 at the earliest.