Victoria – British Columbia's nurses and health employers have voted in favour of a new five-year agreement that aims to improve health care for patients and families.
"The ratification of this agreement is a great example of what can be achieved when we work cooperatively with our health care partners," Health Minister Terry Lake said. "We look forward to moving ahead in a spirit of collaboration with B.C.'s nurses as we continue to transform and improve the delivery of health services – for the benefit of patients and staff."
Consistent with the Economic Stability Mandate, the agreement provides members of the Nurses' Bargaining Association (NBA) with a 5.5% wage increase over the five-year term, with the potential for additional increases if the B.C. economy exceeds annual forecasts.
"This agreement will improve conditions for nurses and their patients, making it easier to deliver safe care," said Gayle Duteil, president of the BC Nurses' Union. "I welcome the new processes which give nurses a stronger voice in the shaping of health care policy with the ministry and at the health authority decision-makers' tables. And finally, I am very proud of the ground-breaking initiatives we have agreed to in order to prevent violence and improve safety in every workplace."
"The employer and union bargaining committees both showed tremendous commitment to the process to achieve this agreement," said Tony Collins, interim president and CEO, Health Employers Association of BC (HEABC). "Even though we had our disagreements, both parties remained focused on the goal of improving patient care and working conditions for health care professionals."
Further to the agreement, the Ministry of Health has committed to enhancing nurse education, workplace safety and rural recruitment and retention of nurses to support broader health system improvements. New funding will ensure nurses are trained to work where they are needed most, such as in community care settings and specialty areas, like operating rooms.
Building on positive work on violence prevention started at four priority sites in 2015, the Ministry of Health and the NBA have each committed an additional $2 million in funding for violence prevention actions at additional sites. A provincial violence prevention framework will also bring consistency to workplace violence prevention across all health authorities.
As well, the Ministry of Health has committed $2 million to implement solutions to address rural and remote recruitment and retention issues throughout B.C.
The Ministry of Health is working with health-care providers, health authorities and community agencies on a comprehensive strategy to improve access to integrated primary and community health-care services across the province. Nurses play a key role in this strategy, and will be involved in this work through a new ministry Nursing Policy Secretariat.
Recruitment is a key issue for the health system and the ministry has been working with the NBA to ensure a sustainable supply of nurses. That's why the Province recently committed to creating 1,643 additional permanent nursing positions across the health system. The most recent numbers available show more than 1,500 nurses have been hired into the new full-time nursing positions – over 95% of the target – through a combination of newly hired nurses and casual nurses whose positions were upgraded to permanent status.
The agreement between the NBA and HEABC is the last of the health sector collective agreements to be negotiated under the Province's Economic Stability Mandate. The Economic Stability Mandate provides public sector employers the ability to negotiate longer-term agreements within a fixed fiscal envelope, and offers employees an opportunity to participate in the Province's economic growth.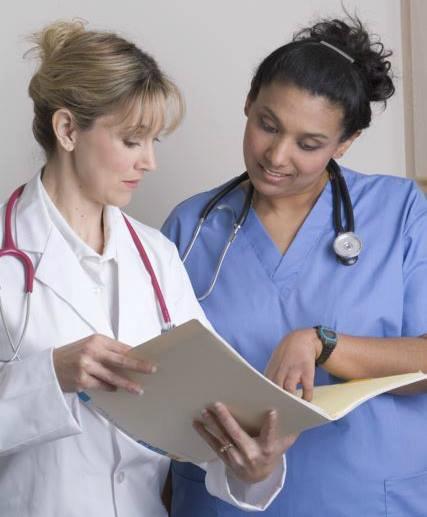 System improvement details
Nurses play a critical role in the health system. The Ministry of Health is setting up a Nursing Policy Secretariat to shape future policy for nursing and nurses will be an important voice in the ministry's strategic planning work. The secretariat will work with representatives from the nursing community to review opportunities to expand nursing practice in British Columbia and will allow increased nurse engagement in health-care system planning.
Further to the new collective agreement, the Ministry of Health also has committed to investing in broad system improvements in priority areas, with new funding going toward these improvements.
Nurse training in priority areas:
The Ministry of Health and health authorities will fund at least 850 full time-equivalent (FTE) specialty nurse training spaces for 2016-17. They have committed to providing funding based on need through to 2018-19. This funding is in addition to $5 million invested in specialty nurse training in 2015-16 for positions in emergency room, critical care and perinatal nursing. This funding provided for 152 additional training seats, primarily through the BC Institute of Technology (BCIT), covering tuition, books, wages and travel costs.
Supporting the improvement of access to community health-care services and a reduced reliance on hospitals, the ministry and health authorities will also provide $5 million to support nurses seeking to enhance their skills through additional education and training, particularly in high-priority community care areas, such as long-term seniors care and mental illness and substance use treatment.
Workplace violence prevention:
The Ministry of Health and Nurses' Bargaining Association will each provide $2 million – for a total of $4 million – toward additional violence prevention actions at priority sites throughout B.C. The ministry is also developing a provincial violence prevention framework that will bring consistent and effective violence prevention strategies to all health care work sites.
This builds on the $2 million in joint ministry-BCNU funding provided for the first four priority sites in August 2015. Violence prevention actions at Forensic Psychiatric Hospital in Port Coquitlam, Hillside Centre in Kamloops, Seven Oaks Tertiary Mental Health in Victoria and Abbotsford Regional Hospital are ongoing and include upgrading communications and distress button systems, enhancing staffing levels and creating new positions where needed and increasing education and training.
Rural and remote recruitment and retention:
A joint ministry-health authority-NBA review of rural and remote nursing issues will work to identify immediate and pressing nurse recruitment and retention issues in Northern Health, Interior Health, Island Health and Vancouver Coastal Health. The Ministry of Health will provide $2 million to implement recommendations from the review.
Learn more:
For more information on the Provincial Collective Agreement with nurses, visit: www.heabc.bc.ca